Olivia Culpo leaves little to the imagination in a sheer jacket on the cover of Maxim.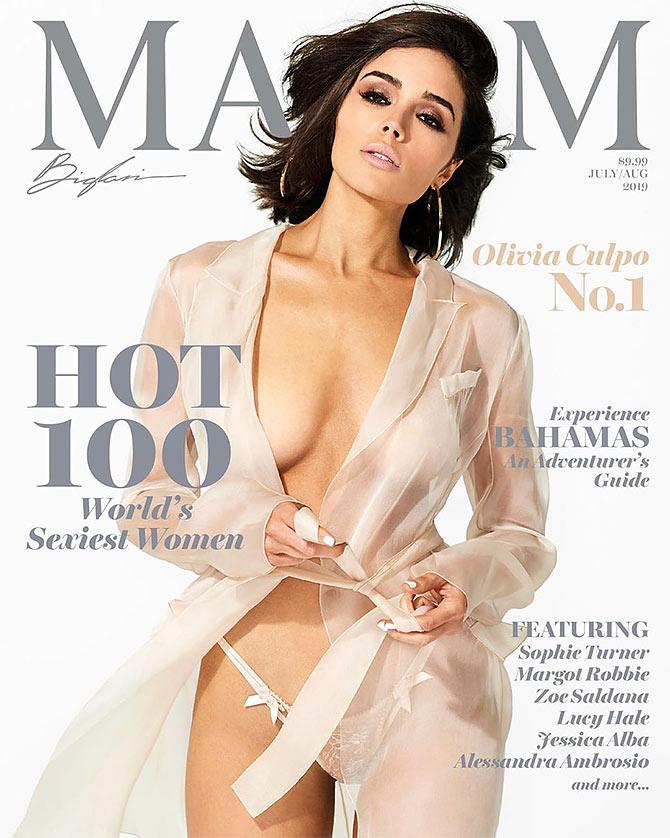 Maxim has released its list of the Hot 100 World's Sexiest Women.
The list which features Sophie Turner, Zoe Saldana, Jessica Alba and Alessandra Ambrosio has been published in the mag's June/August edition.
Gracing the cover of the issue is Olivia Culpo, who tops the list.
Dressed in just a sheer jacket, the model, actor and former beauty queen sizzles as she leaves little to the imagination.
Going braless, Olivia looks outrageously sexy as she cuts a stunning figure in beige.
Flashing her undies, she completed the look with blush pink lips and eye make up.
'Congratulations to @oliviaculpo,​ our 2019 Maxim Hot 100 cover model,' wrote the mag as they unveiled the cover.
Olivia, who could not contain her excitement being on the cover of Maxim, added, 'I've always looked at the Maxim Hot 100 with admiration.
'There have been so many smart and successful women featured who have inspired me and my career in countless ways which makes this cover so meaningful to me. It still doesn't feel real!
'Thank you so much @maximmag for the opportunity and to all of the people who worked on this with me.'