They held posters which read 'Fashion Rules Rewritten'.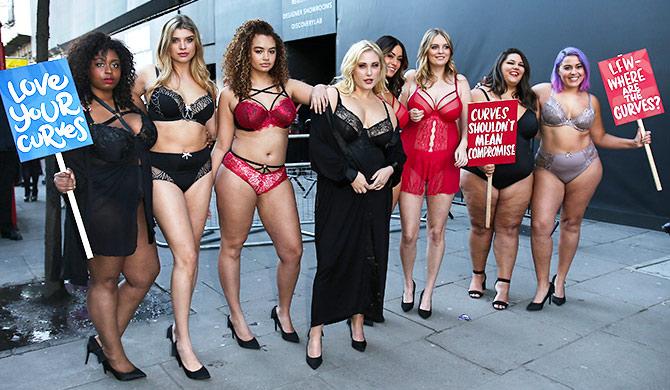 Hayley Hasselhoff leads models, diversity campaigners and social media influencers to question the lack of curves in the female fashion industry.
All photographs: Neil P. Mockford/Getty Images
On Day One of the London Fashion Week, as models and designers scurried to get their act together before the shows, there was an unusual protect outside.
Plus-size models dressed in just their inner-wear held a peaceful protest holding signs that questioned the lack of curvaceous models at the fashion week.
Among the people present were actor and model Hayley Hasselhoff, plus-size blogger Callie Thorpe and body positivity blogger Megan Jayne.
The protesters carried placards with the words, 'Fashion Rules Rewritten' and 'LFW- Where are the curves?'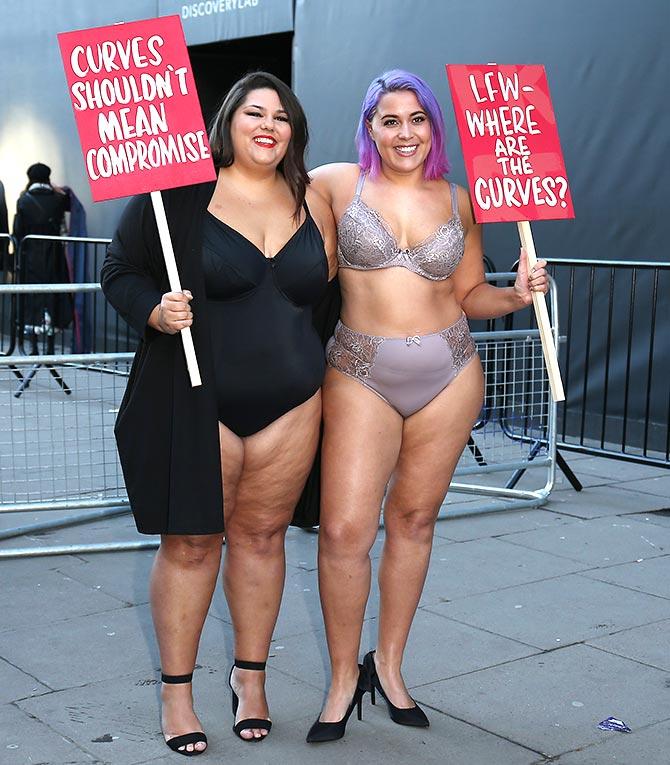 'I partnered with Simply Be to make a positive statement today at the start of London Fashion Week,' wrote Hayley Hasselhoff on Instagram.
'We wanted to celebrate diversity by showcasing our curves and let it be known that it's about time for their to be a place for all in fashion.
'It was a movement to empower women to feel confident in their skin no matter what shape or size they are.
'Thank you @simplybeuk @nbrownpress for always raising the conversation and trying to make steps forward in fashion. #WeAreCurves #RulesRewritten.'
Callie added, 'Today myself and a group of amazing gals stood outside of the #LFW main presentation area and casually stopped some traffic on Oxford Street (in our pants) to protest the lack of size representation in the fashion industry.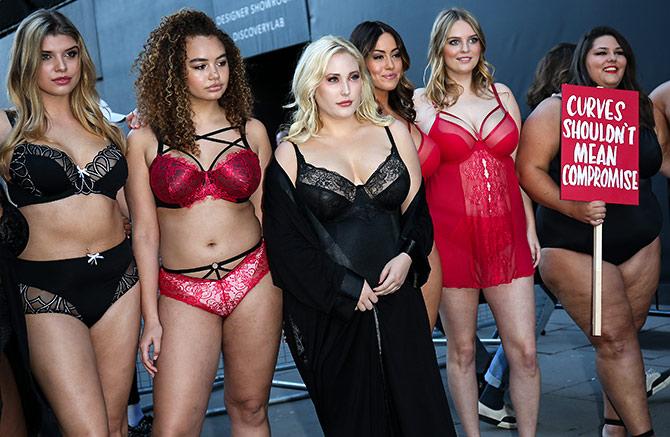 'Sometimes you have to make bold statements to get people to listen and whilst this was very bold and also very cold.
'I hope that people take this as a serious issue.
'Fashion is a form of self expression and everyone deserves to feel included and represented no matter what their body shape.
'It's time the industry caught up and made fashion more inclusive.'