From racy bikinis to supporting charities, Tabria Majors will teach you how to love your body and make the most of it.
Tabria Majors is overweight and is often abused by people. But she doesn't care.
'I'm Tabria Majors, I weigh 218 lbs, and I don't care if you hate my body because I love it,' the Brooklyn-based model declares on her Instagram.
Tabria has been regularly sharing updates about her curvy life and urges people to not try too hard to fit in.
The 5'10" model who has more than 5 lakh followers on Instagram is making a strong case for body diversity and positivity.
Check out these pictures and see how she inspires the world.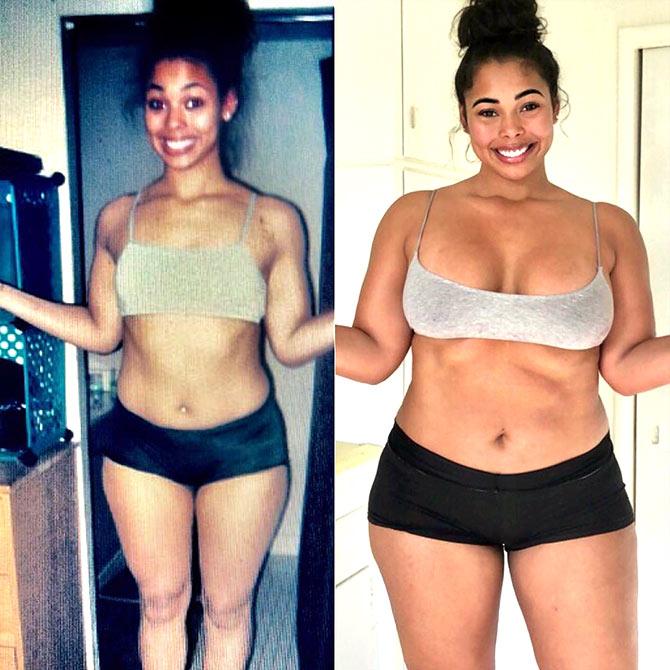 So, turns out Tabria wasn't overweight until a decade ago.
She shared this throwback image and wrote: 'A healthy body image, 50 lbs, and 2 double D's later! I was 170 on the left, 220 now, and can't believe how much I hated the way I looked 10 years ago. Now I'm more in love with my body than I've ever been! Stop self loathing and start self loving.'
All photographs: Kind courtesy Tabria Majors/Instagram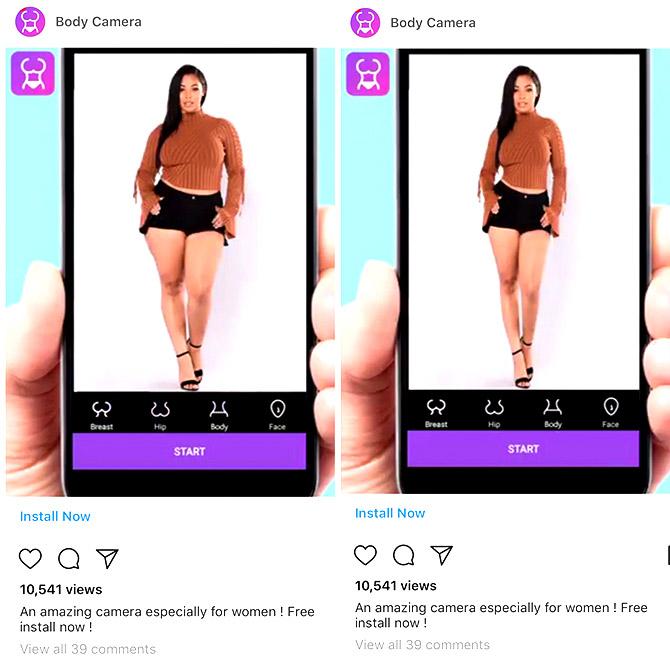 She doesn't like photoshop! Particularly those who misuse her image.
She slammed an app that exploited her image to sell its features.
'

First of all

@bodycamera2017 if you're going to use my image to sell your product, run me my coin! Second of all, this is flat out disrespectful. I can understand minor touch ups, but apps like these where you can photoshop your body into oblivion are a huge contributing factor to people having self esteem issues,' Major shared.

'Please remember that you are beautiful just the way you are and you don't need an app to tell you that!,' she told her fans.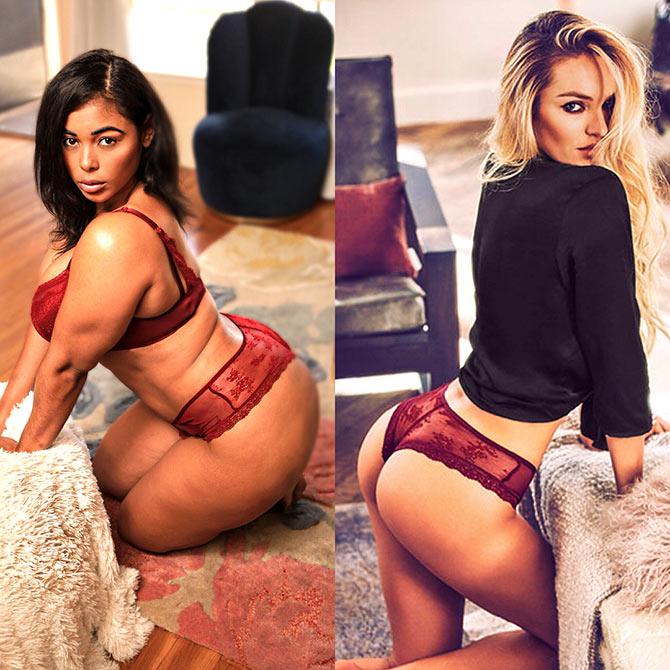 She even called out to leading luxury brand Victoria's Secret to involve real plus size models like her by recreating their ads featuring skinny models.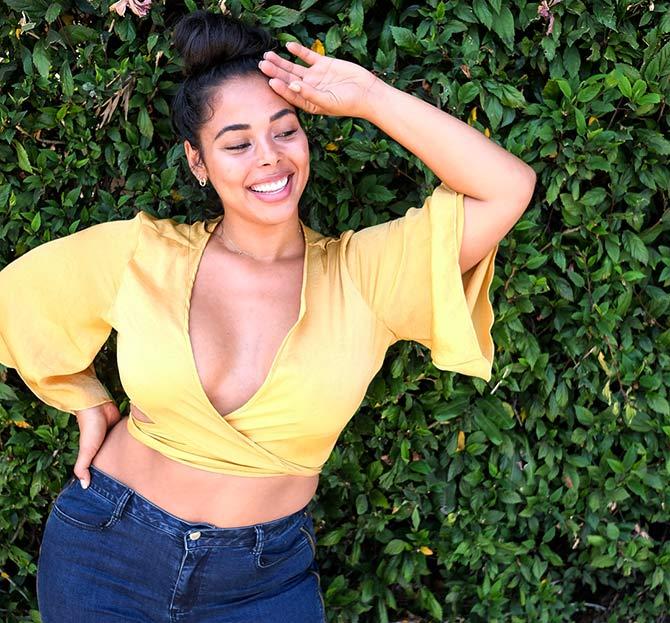 She doesn't shy away from talking about implants and is a huge supporter of 'free the nipple movement'
'I never wear a bra outside of work, and I've always been that way, before and after my implants. Who cares what other ppl may think?' Tabria reasoned.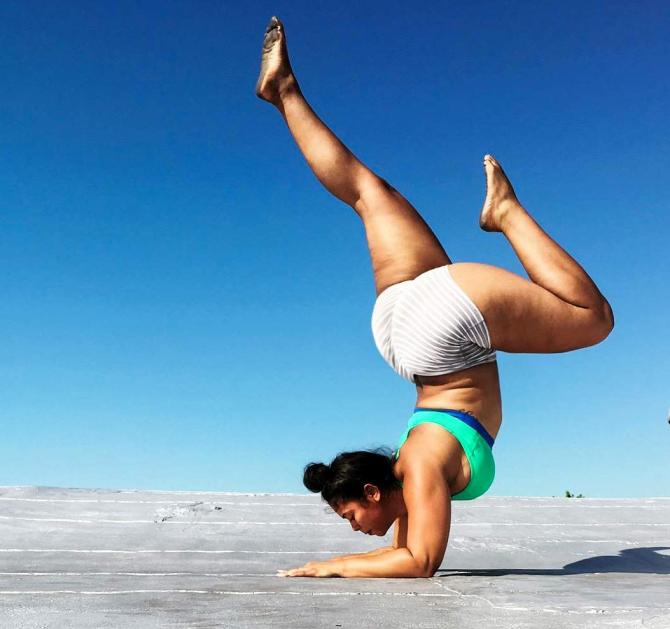 For all those who think overweight is unhealthy, this powerful image of Tabria doing a handstand will shut you up.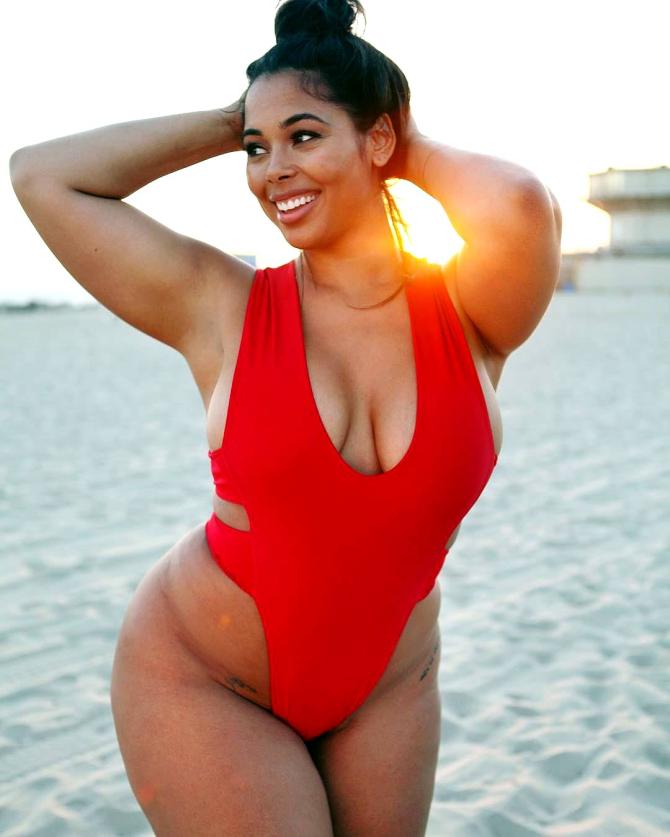 Tabria fully understands the world isn't kind to curvy women. During one of her shoots, she was abused for her weight but Tabria managed to find hope and instill positivity.
'

Shortly before this pic was taken a girl rode by on her bike and called me a hippo. A few minutes later another girl walked by and said I was gorgeous. You take the good with the bad and keep pushing.'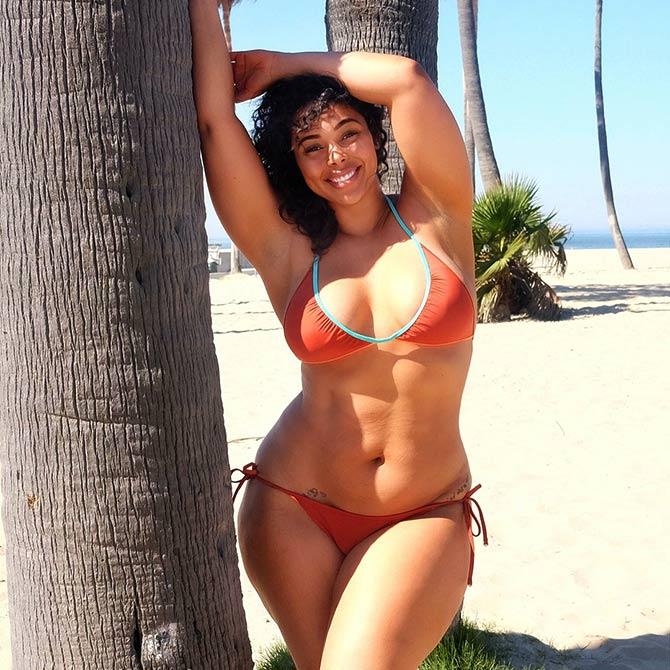 Tabria believes that 'you're never too big to flaunt a bikini.' In fact, she'd partnered with lingerie brand Aerie to encourage young plus sized women to post pictures of them in a bikini. For every picture shared, Aerie would donate $1 to NEDA, a non-profit that supported those affected by eating disorders.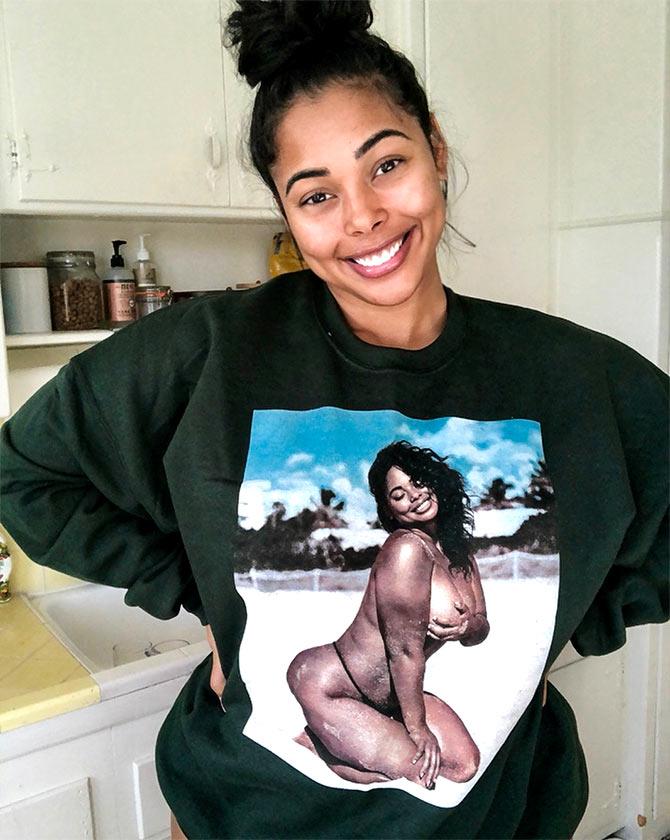 If you also love her work, you can flaunt her t-shirt and spread her message to the world.
'

Flaunt what you got and be proud!' #loveyourbody