The reality star is affected by how fashion brands are ripping off original designs and selling it as their own.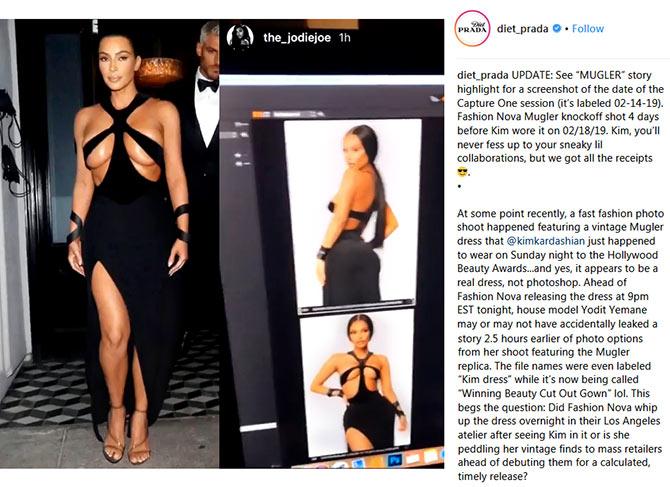 Kim Kardashian made a showstopping appearance on Sunday when she wore a vintage gown designed by Thierry Mugler to the Hollywood Beauty Awards.
But the gown made news for other reasons too.
Diet Prada, a fashion critic account posted a story showing how Kim's gown was ripped off and being sold in market by other fashion companies long before it became public, calling it a 'calculated, timely release.'
For the first time, the reality star took to Twitter to call out fashion brands for copying and selling design ideas.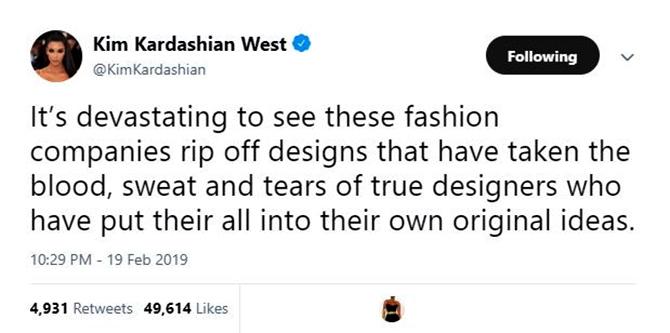 'It's devastating to see these fashion companies rip off designs that have taken the blood, sweat and tears of true designers who have put their all into their own original ideas,' Kim wrote on her Twitter.
According to her, she watched companies profit for years off her husband and singer Kanye West's work as a designer.
Now, since it is affecting designers who have been 'so generous to give me access to their beautiful works, I can no longer sit silent,' the star told Hollywood Reporter.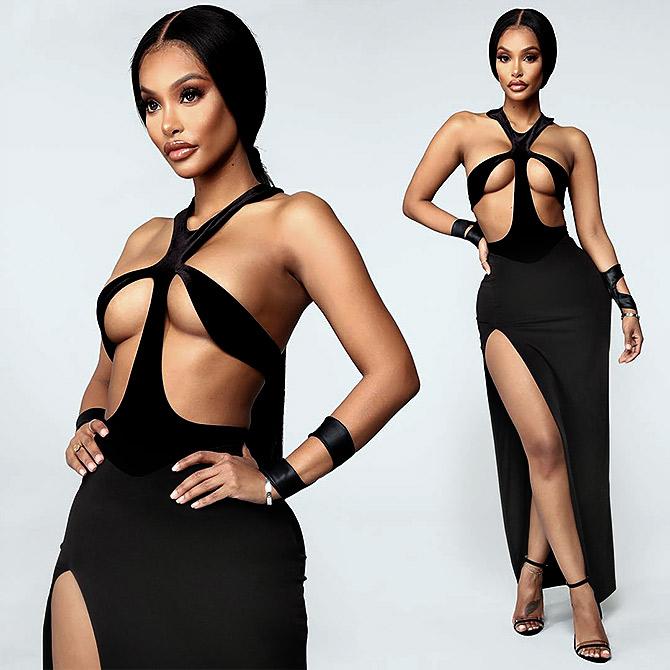 Kim's dress, according to Diet Prada showed up on the site Fashion Nova before it was made, forcing customers to sign up for a wait list: 'This is a way to get people to sign up for their mailing list and make people believe there is some kind of relationship between me and this fashion site. There is not,' Kim clarified in her interview to Hollywood Reporter.
Kardashian went on to speak about the work she puts into planning her red carpet moments and how important it is for her to not have the looks ripped off.
'My relationships with designers are very important to me. It's taken me over a decade to build them and I have a huge amount of respect for the amount of work that they put into bringing their ideas to life.'
'I often plan for weeks, sometimes months, and even a year in advance, and I'm grateful for every fashion moment those designers and their dresses have helped me create,' she told the tabloid.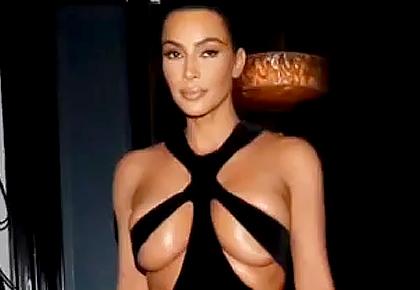 With inputs from AGENCIES