These risk takers chose not to wear the colour of protest.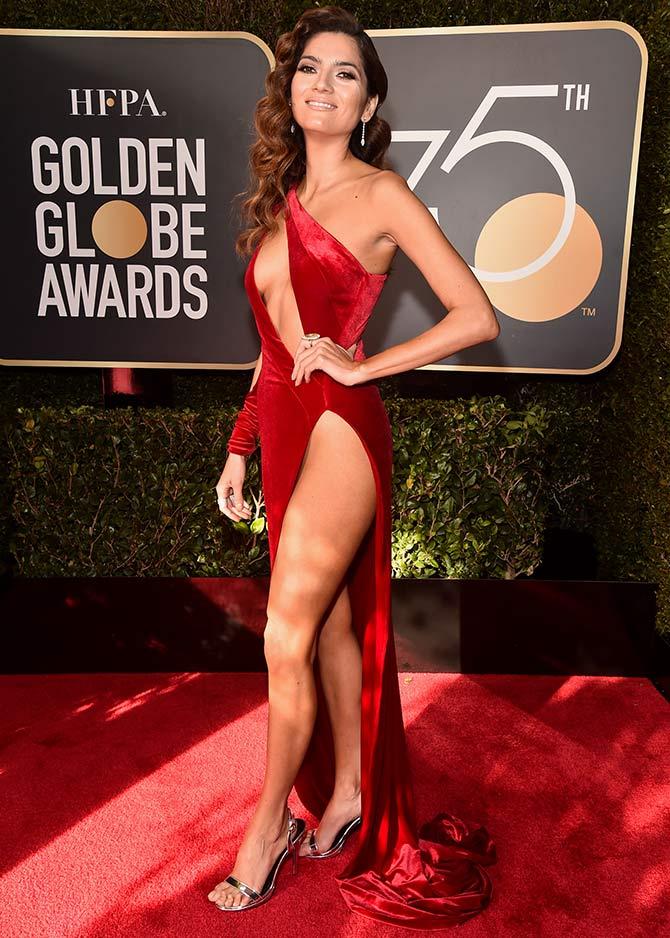 Blanca Blanco shunned black and wore a risque red dress to the Golden Globes.

Photograph: Alberto E Rodriguez/Getty Images

Actor Blanca Blanco did not wear black, the colour most celebrities wore to mark solidarity to the #TimesUp movement against sexual abuse.
Instead, she wore a daring red high slit dress to the 75th Golden Globes.
"I love red," Blanco explained in an exclusive interaction with Refinery29.
"Wearing red does not means I am against #timesup movement. I applaud and stand by the courageous actresses that continue to brake [sic] the circle of abuse through their actions and their style choice.
"It is one of many factors leading women to a safer place because of their status in the acting world. I am excited about the 'Time's UP' movement because true change is long overdue."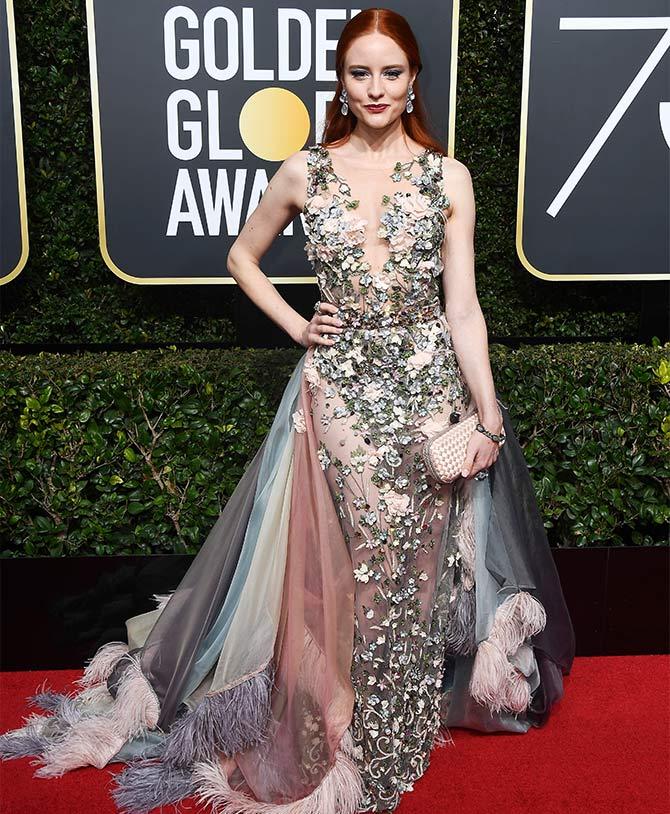 Barbara Meier wore a pastel gown with floral and feathered accents
Photograph: Frazer Harrison/Getty Images
German model Barbara Meier did not wear black too.
Meier who wore a biege sheer gown with feathered accents explained her sartorial choice on Instagram.
"A lot of women will wear black tonight to support the time's up movement! I think this is a great and extremely important initiative!
"Nevertheless I decided to wear a colorful dress tonight. If we want this to be the Golden globes of the strong women who stand up for their rights, I think, it's the wrong way not to wear any sexy clothes anymore or let people take away our joy of showing our personality through fashion.

"We were fighting a long time for the freedom to wear what we want to and that it is also ok, to dress up a little more sexy.
"If we now restrict this, because some men can't control themselves, this is a huge step back in my opinion."We were fighting for a long time for the freedom to wear what it is ok, to dress up a little more sexy."
"We should not have to wear black to be taken serious.
"US women should shine, be colorful and sparkle.
"Just like it is our nature.
"In my opinion this symbolizes our freedom and our new strength."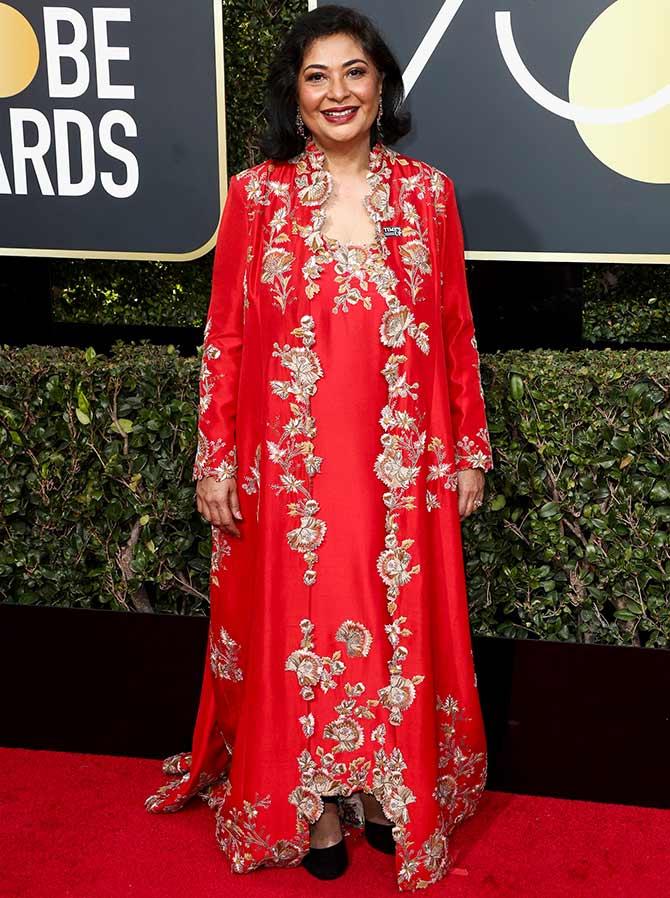 Meher Tatna wore an embroidered red outfit to the 75th Golden Globes.
Photograph: Frederick M Brown/Getty Images
Interestingly, Indian-origin Meher Tatna, president, Hollywood Foreign Press Association (HFPA) also picked red to the event.
"She wore the dress that she chose with her mother. As part of her Indian culture, it's customary to wear a festive color during a celebration," a source told Vanity Fair.