The 32-year-old and mom of two talks about how life changed post motherhood on Women's Health mag.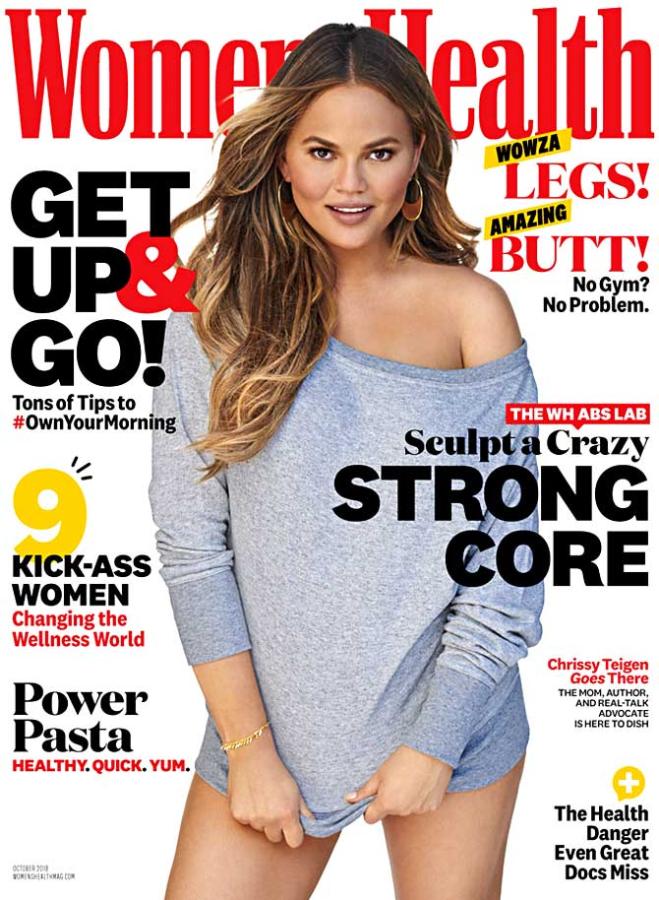 Meet Women's Health mag's covergirl for October, Chrissy Teigen.
Two kids later, the mom, author and real-talk advocate still looks fabulous.
A lot has changed for Chrissy since she delivered her second child Miles.
In a candid interview with the mag, she revealed: 'With your second, you just, like, pop 'em on.
'I look at my boobs and I'm like, What the heck happened? They face outwards now. They're like giant disks.
'I don't even know how to hide them. I forget that people are still like, 'Whoa!' And I don't mean to shove my boob in their faces.'
As for getting back her swimsuit bod, she says, 'Honestly, I don't ever have to be in a swimsuit again.'
'Since I was 20 years old, I had this weight in my mind that I am, or that I'm supposed to be.
'I've been so used to that number for 10 years now.
'And then I started realising it was a swimsuit-model weight.
'There's a very big difference between wanting to be that kind of fit and wanting to be happy-fit.'