In our weekly fashion roundup, we bring you the latest on supermodels, style, designers, and everything else in-between.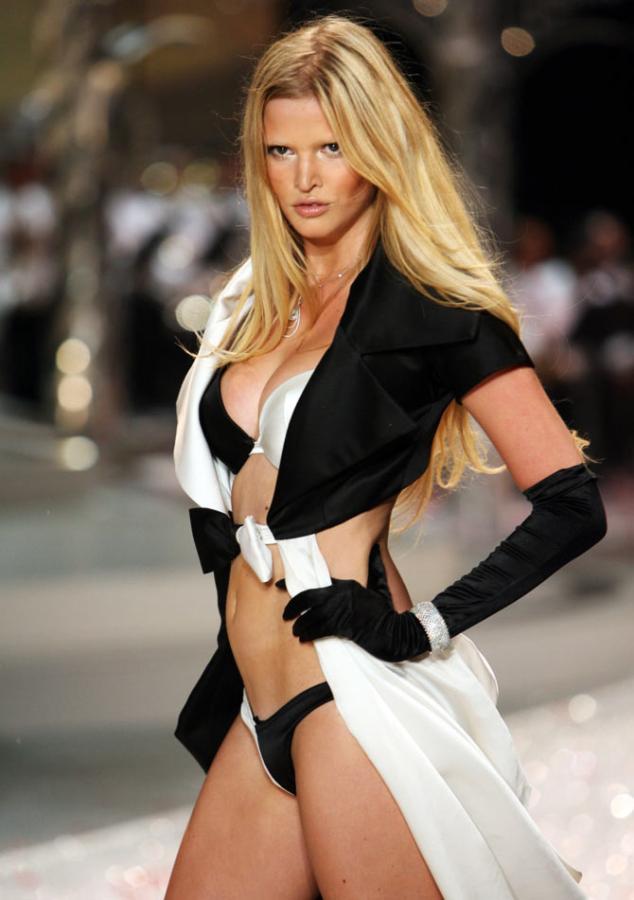 Photograph: Alexander Tamargo/Getty Images
Model Lara Stone is rumoured to be in a relationship with teenage model Jordan Barrett.
The two were spotted cosying up on a recent outing together.
The 32-year-old beauty, who split from husband David Walliams in March 2015 -- after five years of marriage -- has been spotted cosying up with Barrett at a number of events recently.
They even shared a kiss while partying in Cannes last week, reported Female First.
"The pair couldn't seem to stop laughing as they left, and at the last minute Jordan grabbed Lara's hand and led her away. They seemed very comfortable in each other's company," a source said.
Jordan has previously been romantically linked with Hailey Baldwin and Paris Hilton.
****
Gisele Bundchen speaks up for animal rights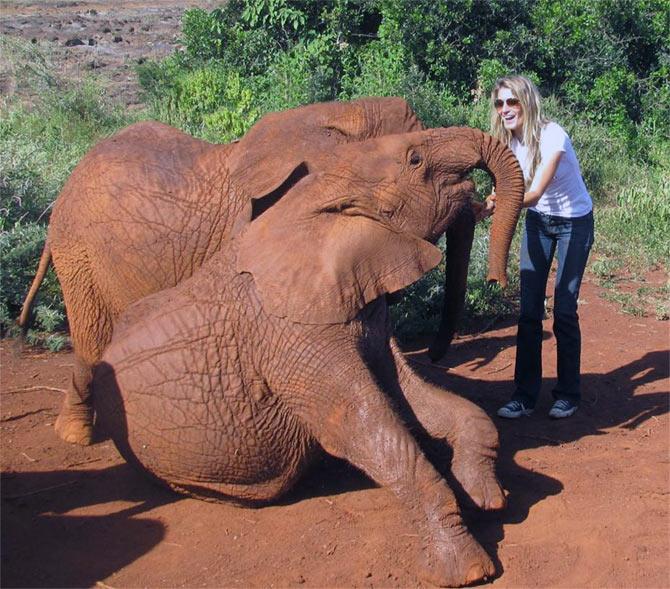 Photograph: Kind Courtesy Gisele Bundchen/Instagram
Model Gisele Bundchen has a big heart.
She has taken her love for animals a step further by announcing her participation in the UN's Wild for Life campaign, which is working towards ending illegal animal trafficking.
Presently, she is the UN Environment Programme Goodwill ambassador.
"Recently, I was made aware of the numerous challenges facing so many of our most beloved species because of the illegal trade in wildlife. This shameful trade is pushing species to the edge of extinction," Bundchen wrote in a personal blog post for the Huffington Post.
Gisele's daughter, Vivian and son, Benjamin are also wildlife enthusiast, who are fascinated by animals.
****
Karlie Kloss named Swarovski's new brand ambassador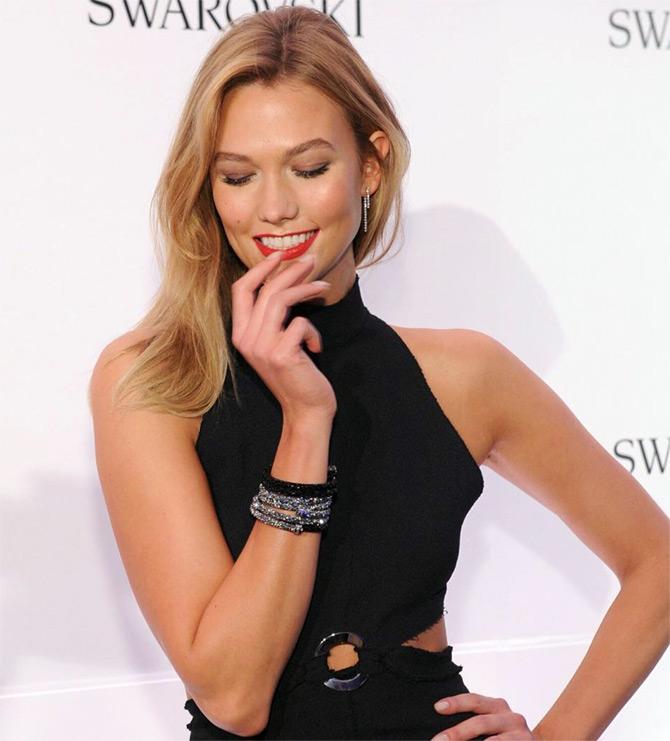 Photograph: Kind Courtesy Karlie Kloss/Instagram
Bye bye Miranada Kerr, Karlie Kloss is here! The supermodel has replaced Kerr as the face of jewellery brand Swarovski.
In the first print ads of the brand, Karlie will be seen wearing glittering pieces of exquisite jewellery including bracelets, necklaces and finger rings by the brand.
The model looks stunning in the campaign as she shows off some timeless collections of the brand.
We're sure the brand's new campaign will get plenty of eyeballs given that it stars the stunning model. Three cheers to you Karlie!
****
Kendall Jenner reveals her 'psychic' side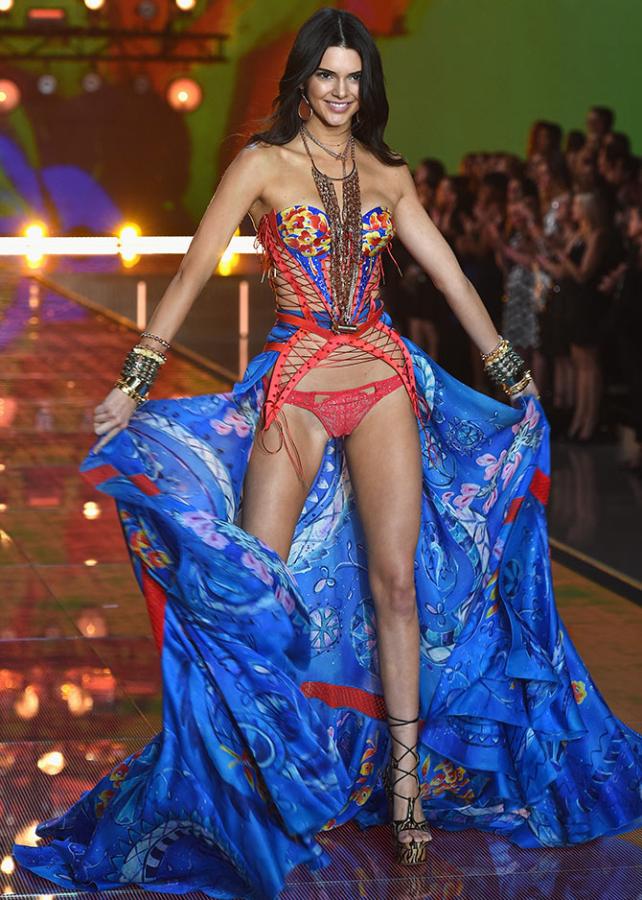 Photograph: Jamie McCarthy/Getty Images
Reality TV star Kendall Jenner says she is a psychic. She feels that way because she always had good intuition!
The 20-year-old model said number of clairvoyants told her she has the gift, reported Female First.
"I swear, I've had a keen sense of perception since I was a kid. I've just always had really good intuition.
"I've actually even been told by like seven psychics that I'm psychic! There's a way you learn how to navigate this crazy world, and I really base it on my gut feelings," she said.
Kendall also admitted that she doesn't open to new people easily, but is loyal to her friends.
"I don't trust people right off the bat, but once you're in my inner circle, I'm extremely loyal and open -- a lot like a cat."
****
Jennifer Lopez designs T-shirt celebrating curves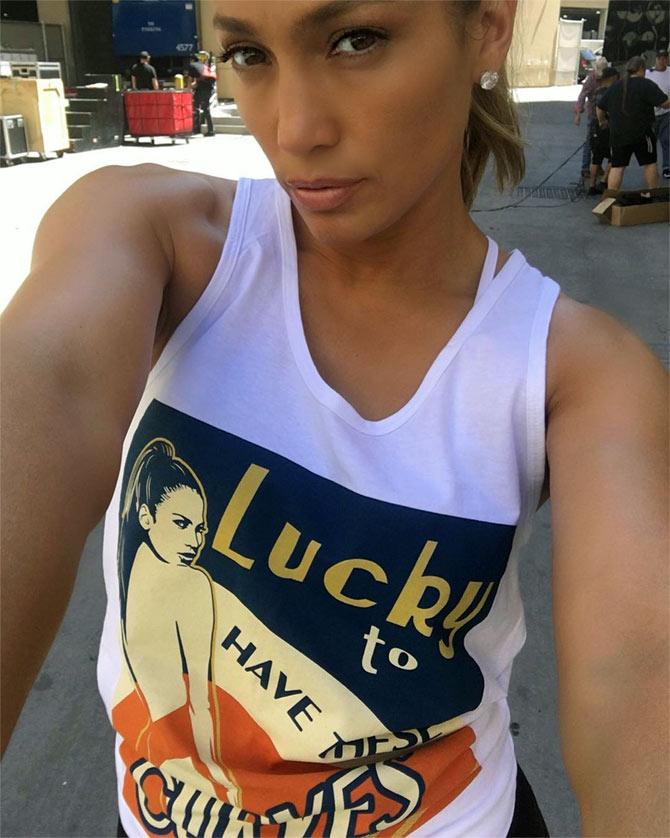 Photograph: Kind Courtesy Jennifer Lopez/Instagram
The curvaceous Jennifer Lopez took to social media to share her newly designed tank top that reads "lucky to have these curves," a T-shirt made for everyone in her squad.
The 46-year-old share her selfie on Instagram in which she is wearing the T-shirt.
She captioned this picture: "I designed this limited edition tank top just for my squad, you included. Get yours before they're all gone."
The 'lucky to have these curves' top will be on sale for only two weeks.
They are priced between USD 22.99 to USD 24.99 -- depending on the style.
****
Heidi not bothered by topless beach pictures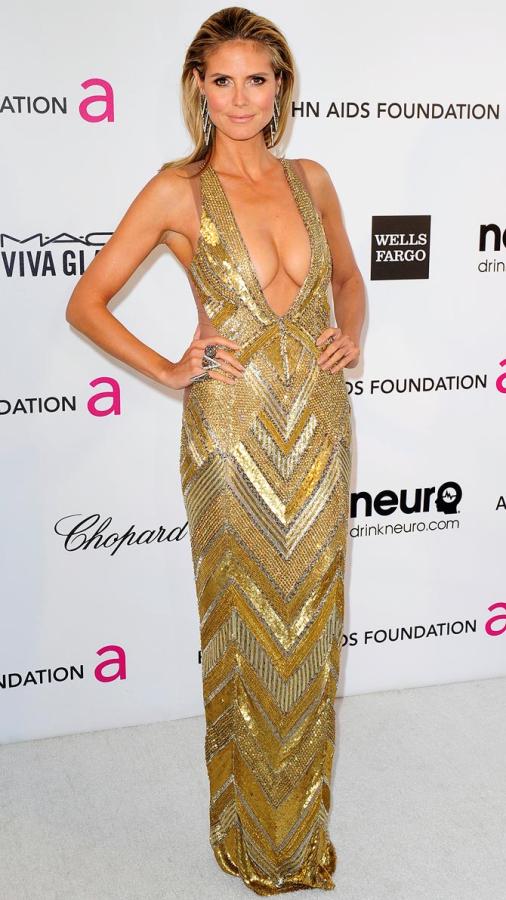 Photograph:
Gus Ruelas/Reuters
Super model Heidi Klum, was recently spotted topless as she enjoyed the beachside with her beau Vito Schnabel in Pampelonne, Gulf of Saint-Tropez.
But she seems unperturbed by the pictures which are doing rounds on social media.
In a recent interview, the 42-year-old model said people need to understand that she went on a boat for half-an-hour to find the secluded place of beach, adding that she does not understand how paparazzi turned up there, News.com.au reported.
"I don't know how the [paparazzi] do it. They come with like the scuba thing!" she said.
Heidi also added that she never saw any photographers, thinking that they were all alone.
"It's not like I'm going topless on a public beach with lots of people around."
The model also asserted that she was not very bothered about three revealing photos, saying since she is from Germany, they are not very uptight if they don't wear a top.
****