Meet YouTube sensation and blogger Prajakta Koli who features on Grazia's cool list 2020.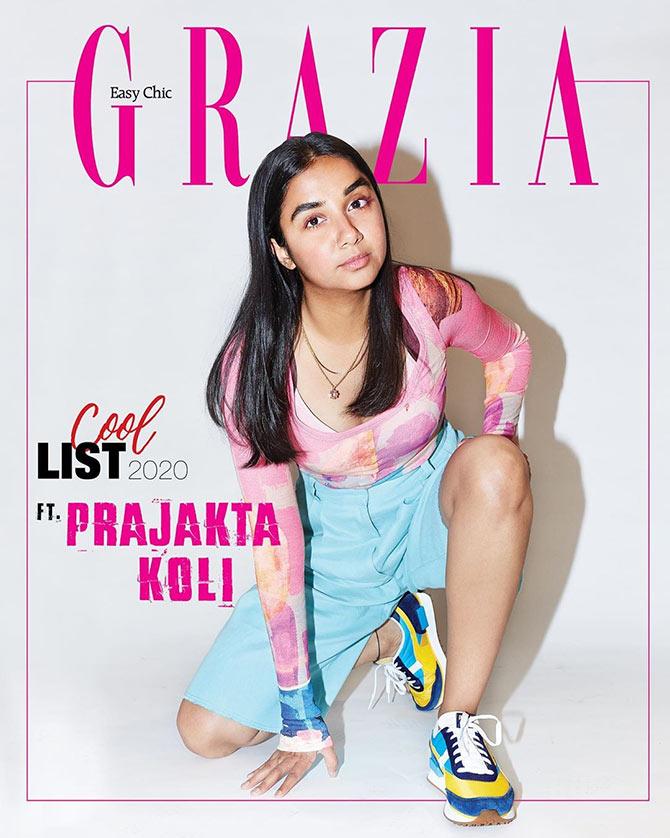 Prajakta Koli, 26, has been tickling people's funny bone with her comical takes on everyday situations.
She's got over 4 million subscribers for her channel MostlySane, 1.8 million Instagram followers and now she's out to impress you with her out-of-the-box style.
Dressed in a printed pink figure-hugging T-shirt, paired with powder blue shorts, she completed the look with funky sneakers, poker straight hair, a flower pendant and pink eyelashes.
Introducing her on their cover, Grazia wrote: '@mostlysane has been building her YouTube empire (which has so far raked in over four million subscribers) by producing content that's funny, but with a heart.'
'I think my January won when @graziaindia gave me pink eyelashes! Thank you so much for the feature!' Prajakta shared on Instagram.
Scroll down to get to know her better.