Despite their six-year age gap, Kareena and Karisma have a lot more in common in the fashion department than you think.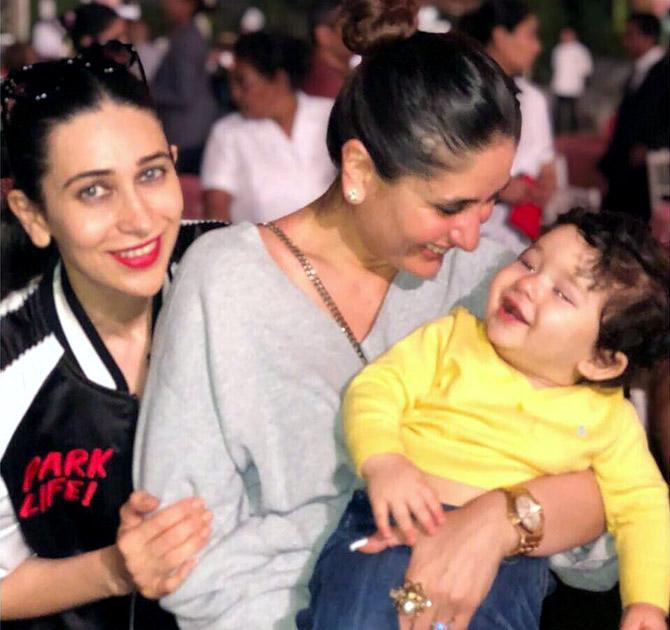 "Kareena and I took inspiration from each other while growing up," Karisma Kapoor said during an interview post designer Arpita Mehta's show at the recently concluded Lakme Fashion Week.
"That goes for every sibling, especially two sisters. Kareena and I always discuss clothes and fashion tips. I do that even with my mom and cousins," she added.
Karisma, who has an impeccable style, also revealed some details about her fashion preferences.
"My fashion statement is very classic and sophisticated chic," she said.
"Not very boho and funky, but I like wearing it.
"I am not into the gym look because I workout and do yoga at home itself. I am quite a private person."
Commenting on what it takes to be a showstopper, the actor added, "I am very nervous when I walk the ramp because as an artist, we get several takes. But on the ramp we get just one take.
"Initially it you feel a bit nervous but once you start walking that nervousness goes away.
"It was a pleasure to walk the ramp at LFW, especially because my sister is the brand ambassador of Lakme. So it feels wonderful.
"Year after year, I came here and see so much potential here.
"The young designers are doing such a fantastic work.
"Celebs like me come to walk the ramp, and we get to wear such good creations. It feels really special."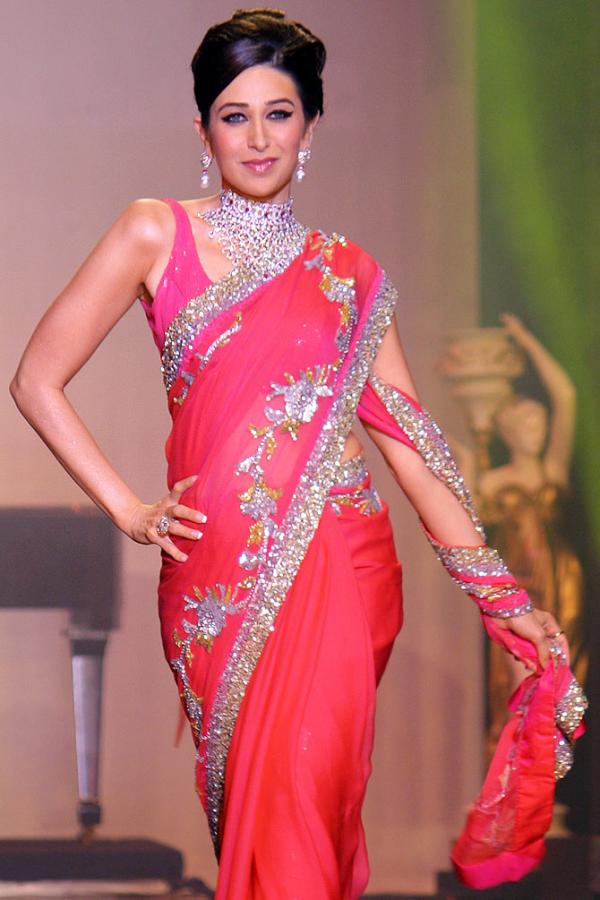 She may not remember the first time she wore a sari, but Karisma confessed that she learnt to drape the sari pretty early in life.
"I don't remember the first time I wore a sari. It would have been my first or second movie.
"But I learnt quite quickly how the wear the sari.
"I got used to dancing in a sari too. I was really young at that time, probably 18 or 19," she declared.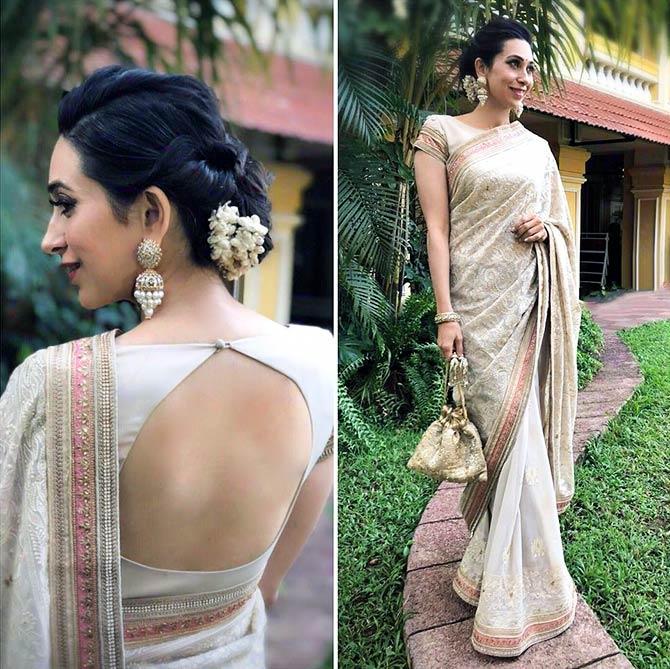 "The sari is our Indian attire and we should be very proud of it," said Karisma, who shared a few fashion tips for her fans.
"My advice is be yourself. Whatever your style may be, be true to it.
"Don't try to only follow trends or try to fit into tight clothes.
"Be beautiful the way you are. Every woman is beautiful the way she is, so always follow your style."