In our weekly round up, we bring you the latest news on models, designers and actors from the world of glamour and fashion.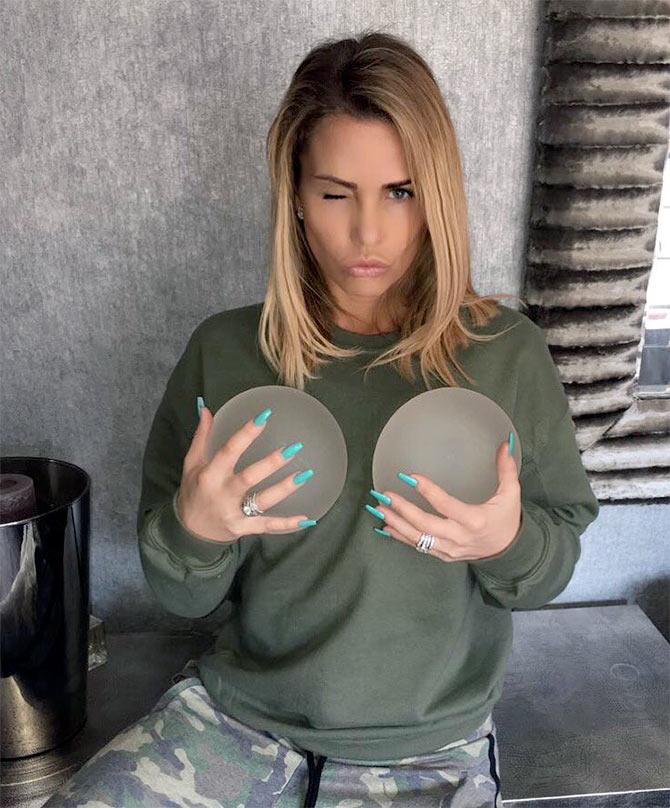 Photograph: Kind Courtesy Katie Price/Twitter
Seems like reality star Katie Price never hides anything from camera including her physical transformations.
The 38-year-old television personality has gone under the knife to get her breast implants removed, reports News.com.au.
Price shared intimate pictures of silicone gel implants during her trip to a clinic, and now plans to auction them off for charity.
The Celebrity Big Brother contestant, who has undergone multiple surgeries on boobs in the past, shared a cryptic message earlier declaring she was 'nervous.'
She also shared the note on Instagram before visiting the clinic, along with a picture of herself sat in a car.
Katie wrote -- "Morning so tired today but nervous today."
Fans began speculating about Katie's cryptic message, and it later became clear she was on her way to a cosmetic surgery clinic.
She added a picture of what appeared to be breast implants lying on a table, and added in the caption: "Successful!" along with two smiley face emojis.
****
Celine Dion to launch a lifestyle brand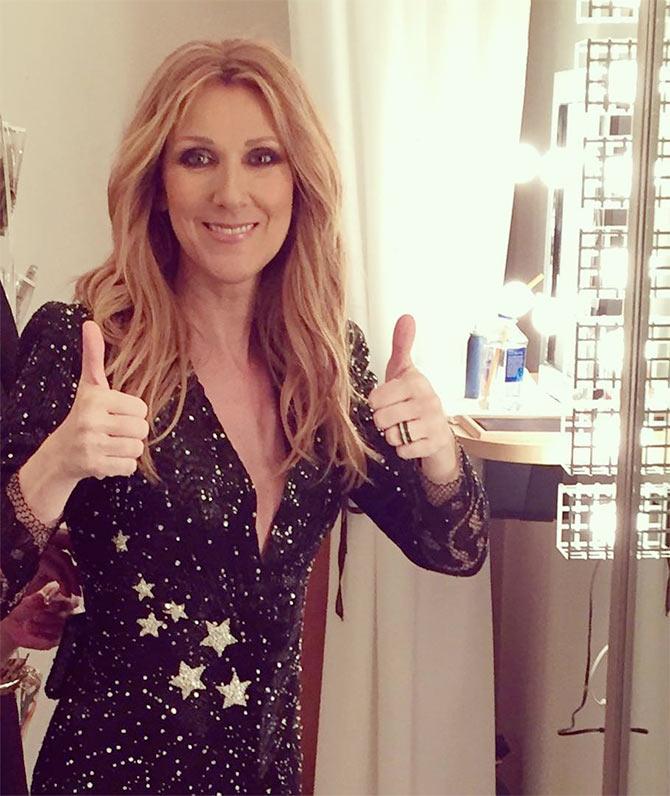 Photograph: Kind Courtesy Celine Dion/Instagram
Singer Celine Dion is following in Gwyneth Paltrow and Reese Witherspoon's footsteps by launching a lifestyle brand.
The 'My Heart Will Go On' singer is teaming up with bosses at licensing firm Epic Rights to create the line of home goods, activewear, beauty products, eyewear, travel products, and more.
The brand is yet to be named, but it will encompass the 48-year-old singers passions for 'family, music, entertainment and style', according to Billboard.
"In today's world, you need a co-ordinating and consistent branded approach to everything," CEO of Epic Rights, Dell Furano, said.
"On a global level, (artists) need to combine all areas -- their music, performances, touring, website, social media -- and launching a lifestyle brand was just a natural extension for Celine at this point in her career, particularly because its all from her point of view."
The products will hit stores next autumn and will roll out over a three-year period.
Gwyneth launched her lifestyle brand Goop in 2008, while Reese created Draper James last year.
Celine's new branding announcement comes five months after the death of her husband and longtime manager Rene Angelil in January.
Shortly after his passing, she returned to the stage at Caesars Palace in Las Vegas for a tribute to the late music mogul and to resume her longstanding residency there.
****
Jennifer Hudson wears outfit with 1.7 million crystals!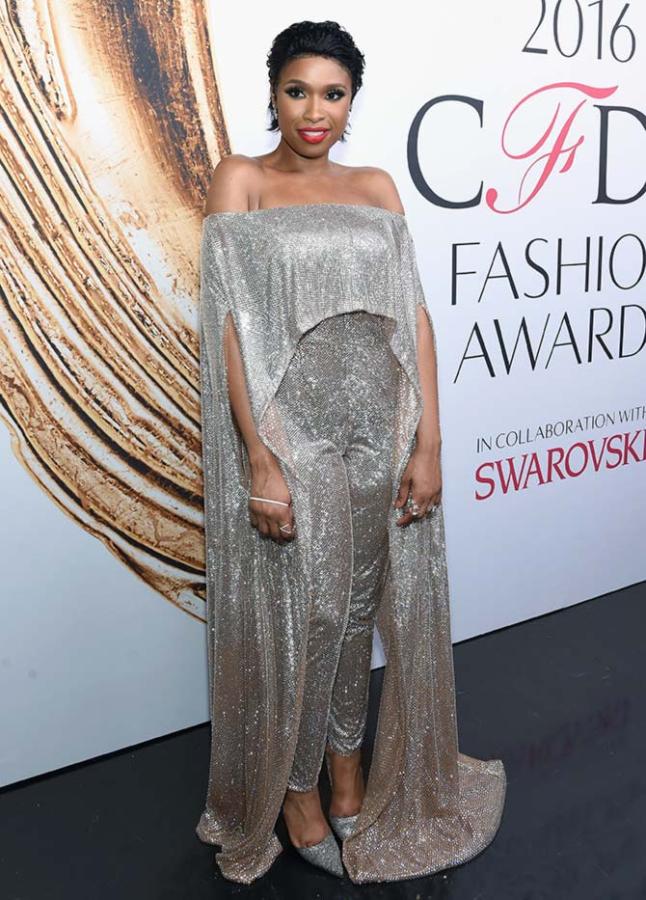 Photograph: Jamie McCarthy/Getty Images
OMG! Jennifer Hudson shone like a star at the Council of Fashion Designers of America (CFDA) awards in New York. How?
The off-the-shoulder, glittering cape-sleeve jumpsuit -- that she had wore on stage during Prince tribute performance-- was covered in 1,692,000 Swarovski crystals.
This custom KaufmanFranco design took a team of 13 people over 1,000 hours to hand apply each stone.
Eight countries were involved in creating the look, including Austria, China, Germany, Italy, Japan, Korea, the United Kingdom and the United States, according to Swarovski.
Jennifer completed her look with a matchy pair of Kurt Geiger London's 'Bond' pumps.
Wonder if it was easy to move around?
Jennifer Hudson in an interview with Style News said, "It's heavy, but it's still moveable luckily."
She further added "It takes some training. You have to take a minute to walk in it to pace yourself --- how it moves and how to move in it and how to wear it."
****
He's 60. And a fashion model.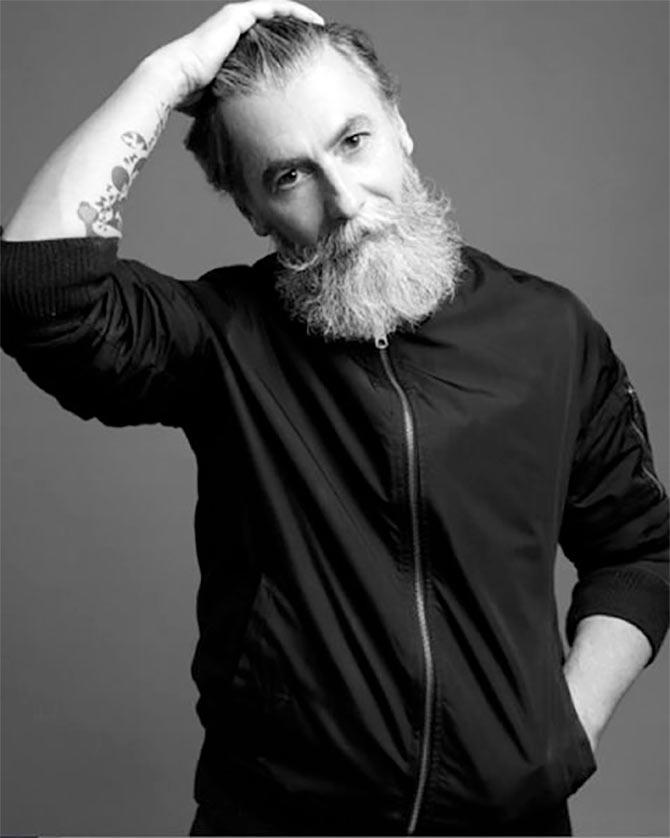 Photograph: Kind Courtesy Philippe Dumas/Instagram
Surprisingly a 60-year-old man recently realised his dream of becoming a fashion model.
Seven months ago, Philippe Dumas from Paris, France had asked Reddit users if he had what it took to star in front of the camera.
Sharing his pictures, he mentioned "Retired but not out, giving a last go to my lifelong dream of becoming a model, do I have it in me?"
Since his post, Philippe has been signed with six modelling and talent agencies.
He has also starred in a number of photoshoots including menswear campaigns and an advertisement for Joop! Homme.
Prior to becoming a model, he had just retired from his job working as a location and unit manager in the French film industry.
In an interview with Style Aria, he revealed that younger models can't get enough of his beard and tattoos, which he first began to get when he was 37.
He even said, "At my great surprise most of the time they compliment my look and ask for a selfie with me
"Finally I keep thinking that getting older is not such a bad thing."