The actor has bared her soul in an interview with InStyle mag.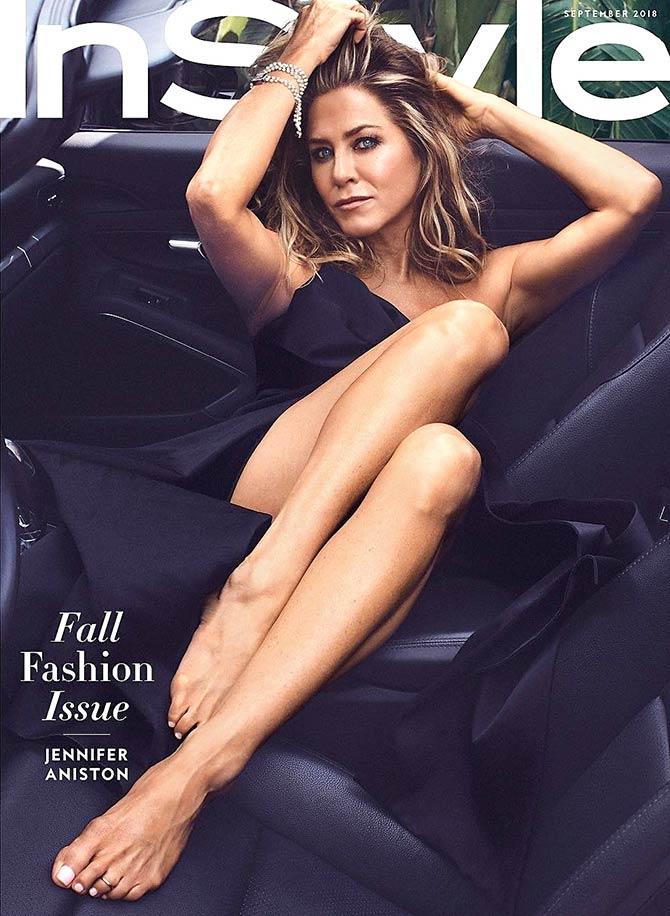 'Superstar and mega-babe' Jennifer Aniston graces the cover of InStyle mag's September issue.
The 49-year-old actor, who according to the mag is a changed person, has spoken her heart out in the interview.
'Talk about her all you like, but with great friends, new projects, and still-perfect hair, September cover star Jennifer Aniston is doing just fine,' the mag captioned the cover.
'And at 49, she knows who she is. That means no boundaries, no bullshit, and lots of laughing,' they add.
In a candid interview with the mag, Jennifer revealed how she is spending time nowadays.
'For the most part I can sit back and laugh at the ridiculous headlines because they have gotten more and more absurd.
'I guess they're feeding into some sort of need the public has, but I focus on my work, my friends, my animals, and how we can make the world a better place.
'That other stuff is junk food that needs to go back in its drawer.'
Talking about the misconceptions that her fans have, she says, 'The misconceptions are 'Jen can't keep a man','Jen refuses to have a baby because she's selfish and committed to her career', or that 'I'm sad and heartbroken'.
'First, with all due respect, I'm not heartbroken.
'Second, those are reckless assumptions. No one knows what's going on behind closed doors. No one considers how sensitive that might be for my partner and me.
'They don't know what I've been through medically or emotionally. There is a pressure on women to be mothers, and if they're not, then they're deemed damaged goods.
'Maybe my purpose on this planet isn't to procreate. Maybe I have other things I'm supposed to do.'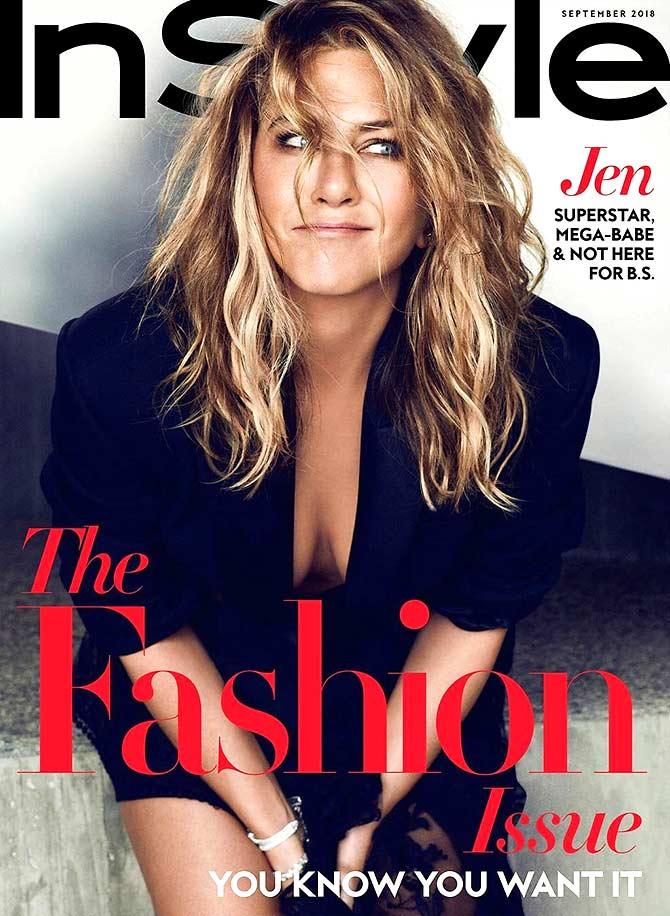 In the age of reboots, one wonders if Jennifer would revisit Friends?
'Before that show ended, people were asking if we were coming back,' she tells the mag.
'Courtney, Lisa and I talk about it. I fantasise about it. It really was the greatest job I ever had.'
'I don't know what it would look like today, but you never know,' she adds.
'I know Matt LeBlanc doesn't want to be asked that question anymore. But maybe we could talk him into it.
'If we give it some time, Lisa, Courteney, and I could reboot The Golden Girls and spend our last years together on wicker furniture,' Jennifer reveals.