Masaba Gupta shares her inspiration behind shooting for Cosmopolitan's self love cover.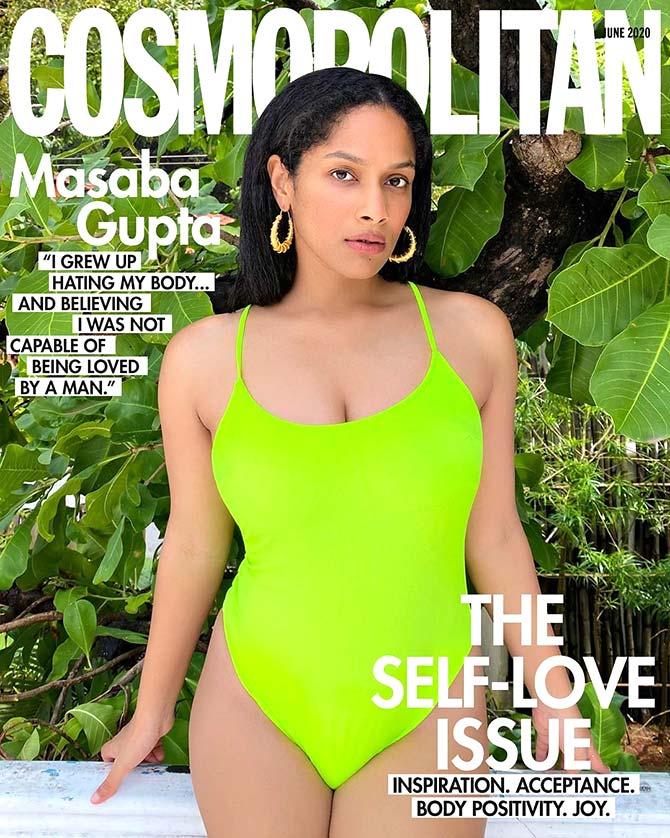 Designer Masaba Gupta graces the July cover of Cosmopolitan India.
The Mumbai based entrepreneur looks refreshing in a lime green monokini proudly flaunting her curvy bod.
Sharing her experience of shooting for the magazine, she said: 'This was fun. Shot in a cool 30 minutes. Put on some blush, a little lipstick and my swimsuit with freshly washed hair. No fuss.'
'The year is 2020. Remember when we all felt like we could never be on the cover of a fashion magazine cos we just didn't 'fit' the bill. Guess what? This is the new rule. The only rule. Be yourself. Love yourself. SHOW yourself,' Masaba wrote on her Instagram.
'The year is 2020 ladies. We're the new age Barbies with our scars and chubby thighs and all. And it feels gooooood,' she added.
Masaba Gupta is featured on Cosmopolitan India's series of digital covers featuring young change makers.