If you're one of those who believes in fairy tales then these gowns are meant for you!
Do you believe in fairy tales, Prince Charming and Disney princesses?
Then this collection from the Mercedes-Benz China Fashion Week is meant for you.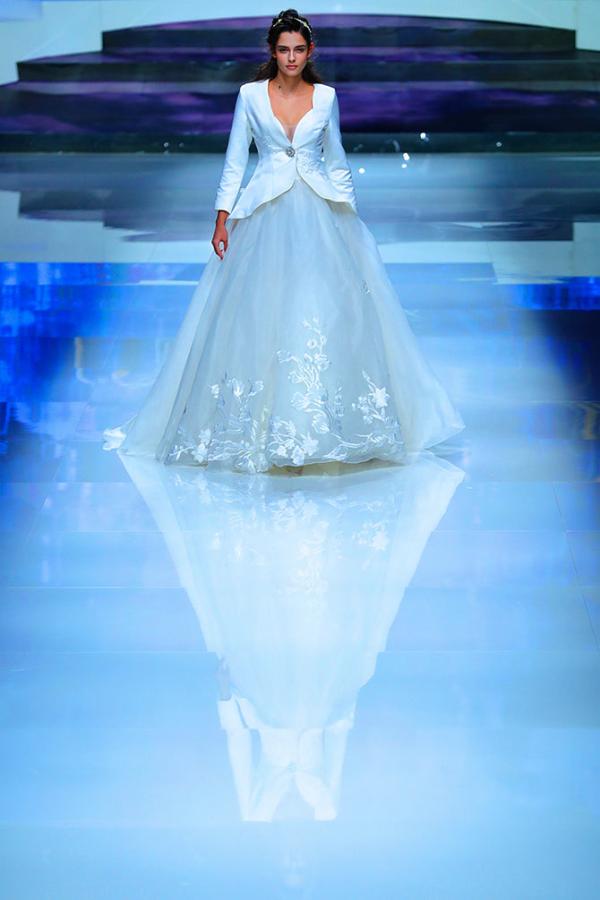 IMAGE: If Cinderella was born in the 90s, may be she would have chosen this gorgeous wedding gown by designer Ren Chunhua, showcased at

the Mercedes-Benz China Fashion Week Autumn/Winter.


All photographs:

Lintao Zhang/Getty Images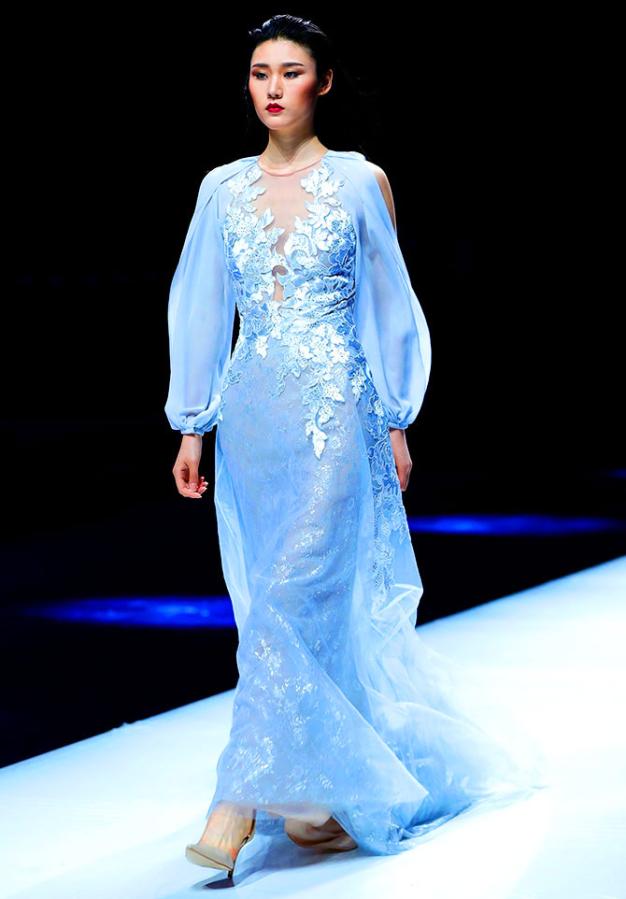 IMAGE: This icy blue outfit at the Ashei Kasei Chinese Fashion Designer Creativity Award -- Tom Dong Show reminds us of Queen Elsa from Frozen.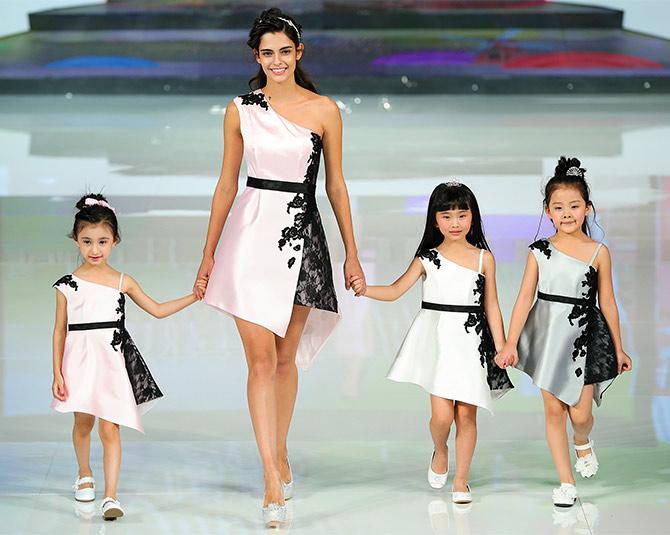 IMAGE: No wedding is complete without the flower girls. How about matching their outfits to yours like designer

Ren Chunhua did?



IMAGE: Belle from Beauty and the Beast would have looked splendid in this gown from

Shenbai Collection.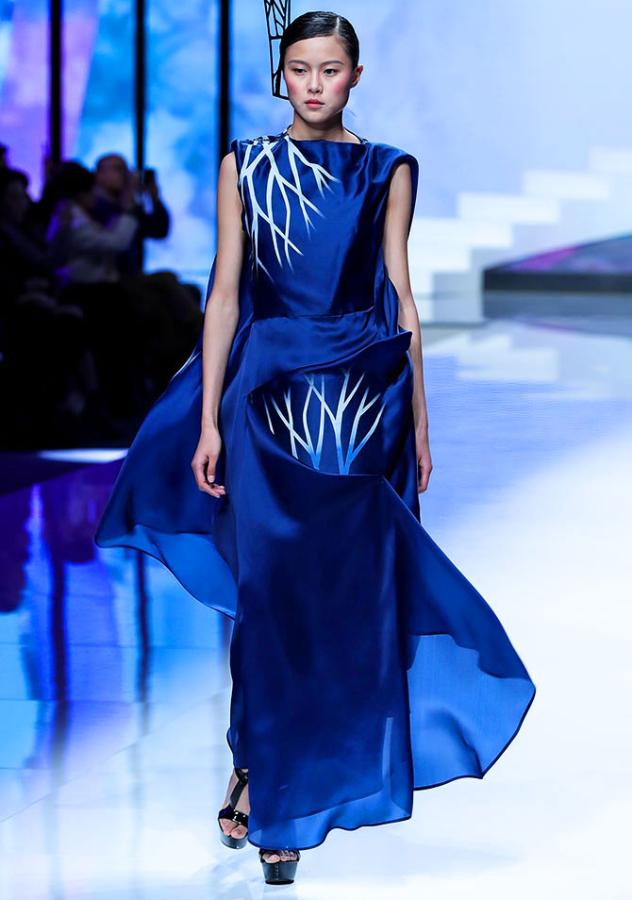 IMAGE: For those who love colours, here's a blue gown from the

Hempel Award -- the 25th China International Young Fashion Designers Contest.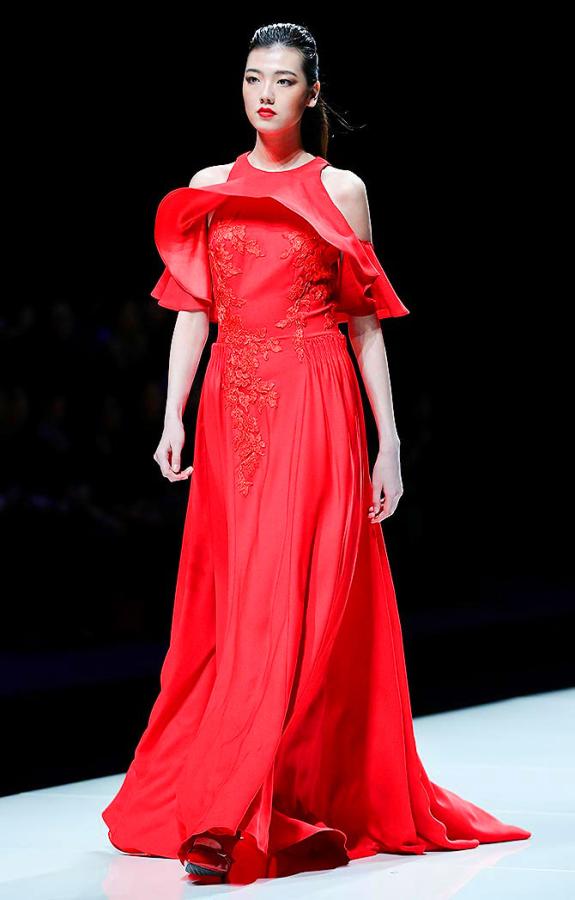 IMAGE: No wedding, especially Indian ones, is complete without a red outfit.

This stunning red gown was presented during the Tom Dong Show.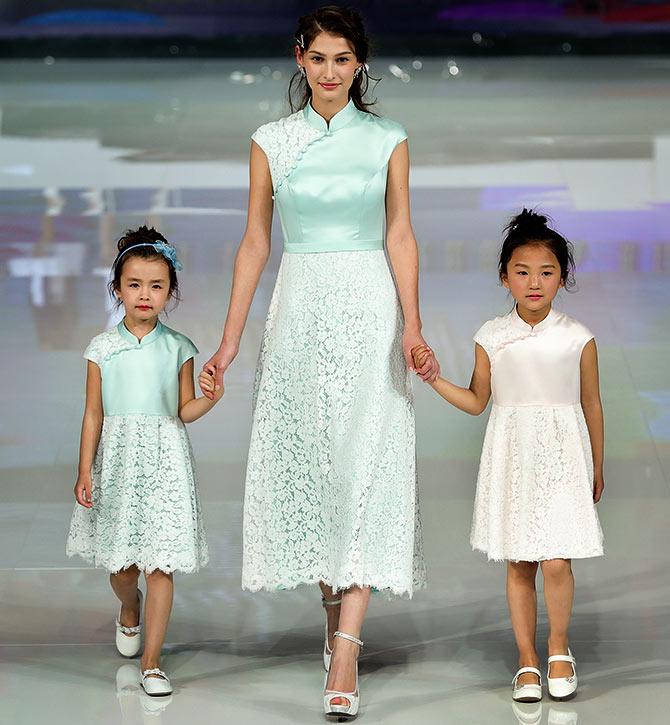 IMAGE: Bridesmaids watch out. This lace dress by

Ren Chunhua should give you some style inspiration.