Aishwarya Rai Bachchan was not the only one dressed like a princess at the recently concluded French film festival.
The 70th annual Cannes Film Festival has wrapped up and we couldn't help notice how many of the celebs' red carpet outfits resembled gowns worn by Disney characters.
Take a look and don't forget to vote!
Aishwarya Rai Bachchan as Cinderella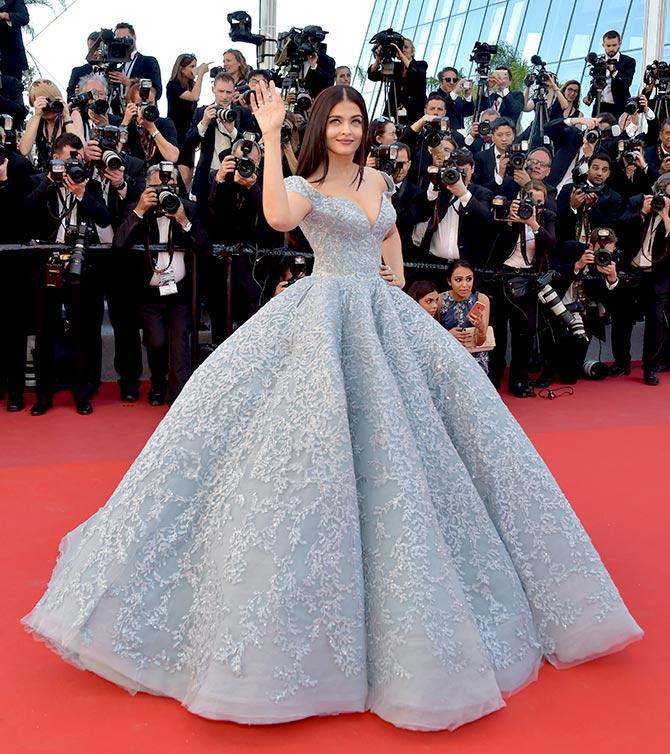 IMAGE: Aishwarya Rai Bachchan was the belle of the ball at Cannes in

Michael Cinco gown and Ferragamo shoes. She looked like she had stepped straight out of a fairy tale.


Photograph: Andreas Rentz/Getty Images
Elsa Hosk as Queen Elsa in Frozen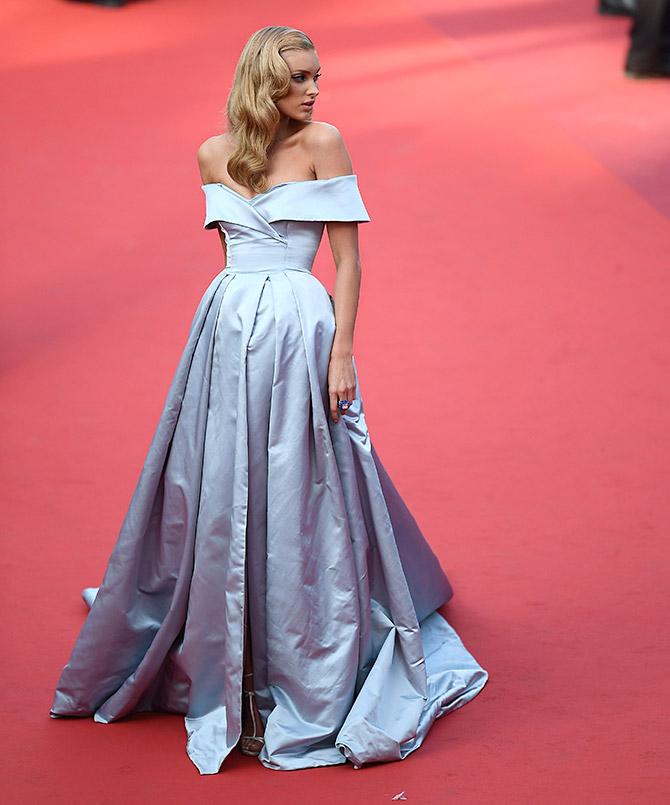 IMAGE: Meet the modern-day Queen Elsa!

It was no surprise that the Swedish model goes by the same name.

The off-shoulder icy-blue dress and blonde hair matched the Disney princess' look perfectly.
Photograph:

Matthias Nareyek/Getty Images
Nicole Kidman as Anna from Frozen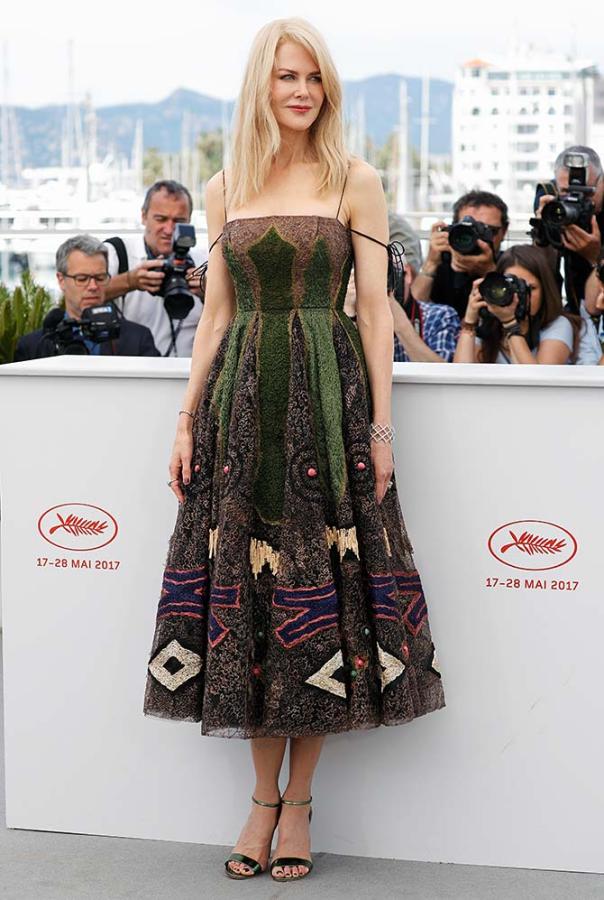 IMAGE: In this green dress, actor Nicole Kidman was a splitting image of Anna -- Elsa's sister -- from Frozen. Her Dior Haute Couture dress was made to resemble a little French garden with bushes and flowers.
Photograph:

Andreas Rentz/Getty Images
Araya as Aurora of Sleeping Beauty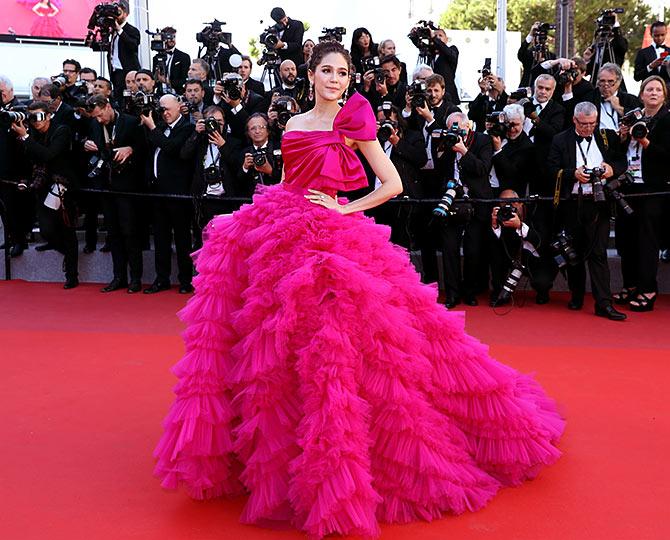 IMAGE: If Sleeping Beauty were to walk the red carpet, she would have dressed just like actor

Araya Hargate in a pink ruffled gown with a cutesy bow. The only thing that Araya missed was the tiara on her head.


Photograph: Neilson Barnard/Getty Images
Jessica Chastain as Megara in Hercules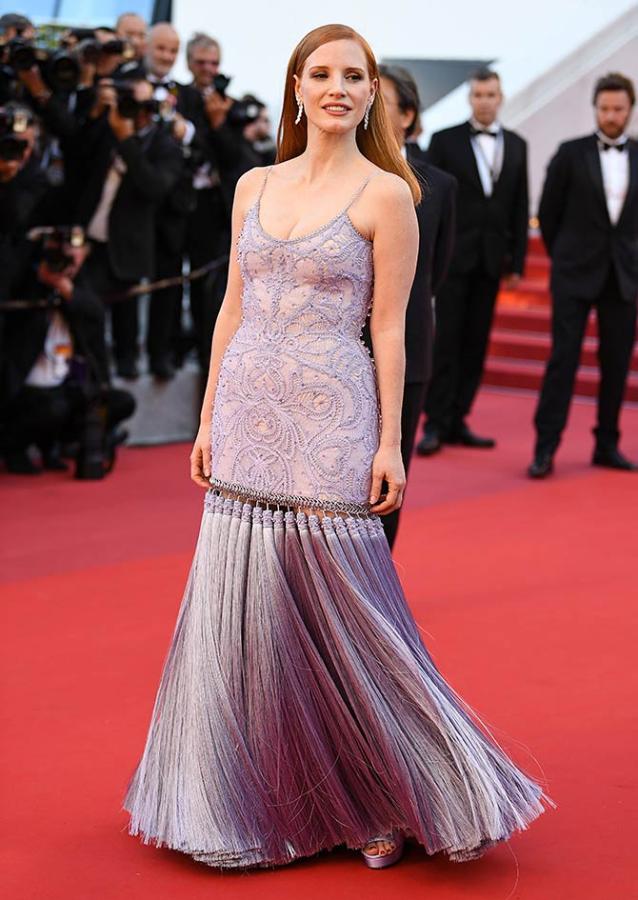 IMAGE:

Jessica Chastain nailed Megara's look in purple. The free-spirited Disney character was often spotted in a lavender Greek dress, with her hips swinging seductively from side to side. With the swish of her gown, Jessica achieved that too.


Photograph:

Pascal Le Segretain/Getty Images
Elle Fanning as Rapunzel in Tangled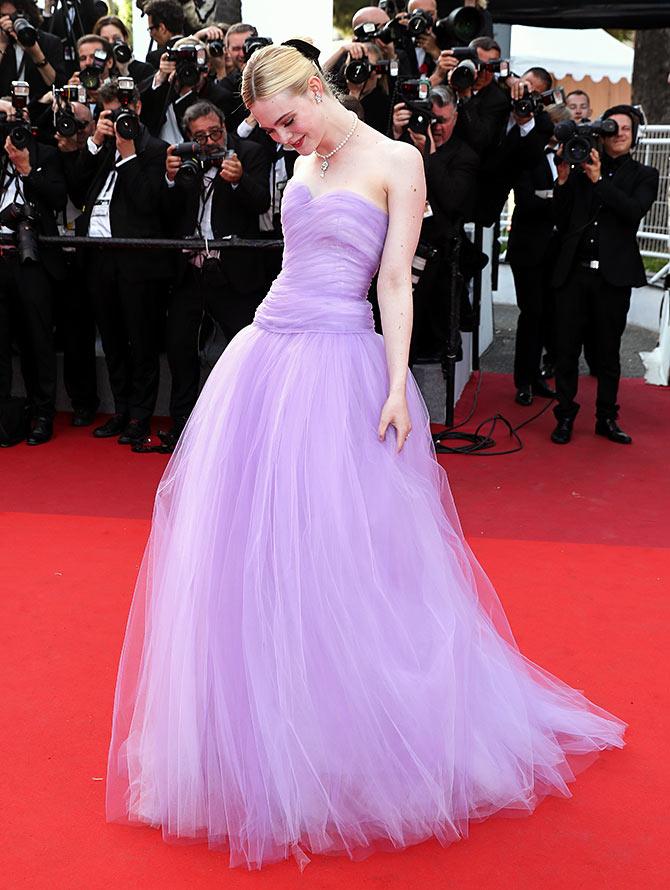 '
IMAGE: Elle Fanning's dress looked fit to be worn by a princess and who better than Rapunzel could make the cut! The actor left no stone unturned and kept a coy look pasted on her face on the red carpet.
If only Elle would have left her hair loose, she would have received a 10/10.
Photograph:

Neilson Barnard/Getty Images
Susan Sarandon as Merida in Brave
IMAGE: Even at 70, actor Susan Sarandon is no less a diva.
When she stepped out on the Cannes red carpet, dressed in green, with those lovely tousled tresses falling over her shoulders, we were instantly reminded of Merida in Brave, who was known for her strength and feistiness.
Photograph:

Pascal Le Segretain/Getty Images