Take the poll given below and tell us what you think of Anushka Sharma's Grazia mag cover.
Anushka Sharma just wore the sexiest version of a naked dress, and the Internet simply loves her look.
Looking smokin' hot on the cover of Grazia mag, she paired her see-through yellow dress with a lace bra and a pair of matching briefs.
Titled 'Anushka Sharma -- In a league of her own', the cover showcases Anushka in an incredibly sexy avatar.
In a second pic uploaded by the mag on their Instagram page, below, the actor is seen striking a sensual pose for the camera.
'Anushka Sharma has spun a dynamic career on her own terms, and in stellar fashion. Good thing the sky's the limit,' wrote the mag as the unveiled their February 2020 cover star.
Talking to the mag about life as an actor and highlighting her journey in Bollywood, Anushka revealed: 'I understand the importance of being a bankable star, and I do not take it for granted. I want to keep challenging myself.'
She added: 'I was on auto pilot, and it got exhausting. There was a period when I was shooting two films simultaneously. I made choices that weren't necessarily healthy.'
'I spend a lot of time focusing on the work itself, not the consequences of the work or people's perceptions of it.
'(Among other things), I also prioritised slowing down and working on building a life for myself. I worked in a different capacity -- I tried to create some things, produce some things, build my clothing brand,' she shared.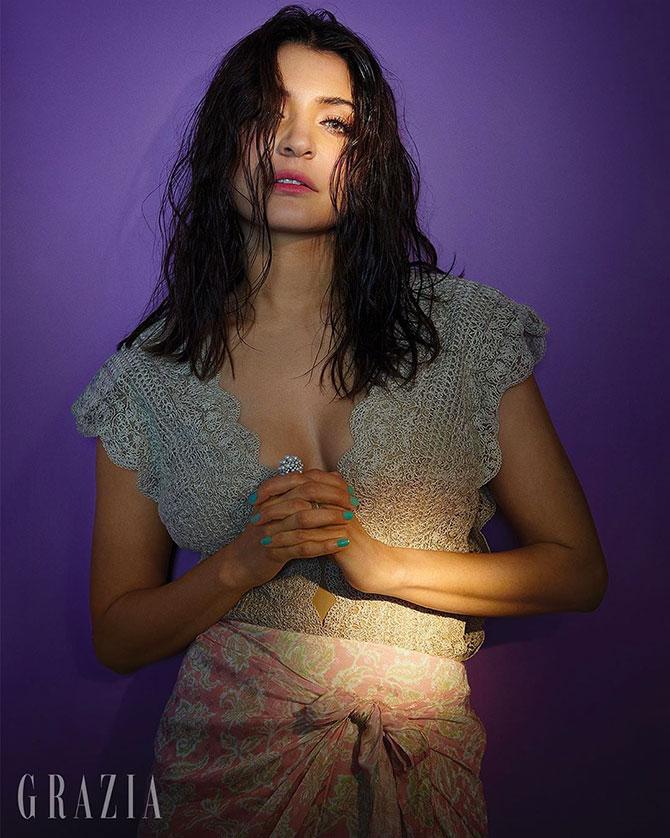 ---
We ask you, dear readers what do you think of Anushka Sharma's Grazia mag cover?
Love it or hate it? Take the poll given below and let us know.