Disha said she'd prefer wearing a pair of "teeny tiny bum shorts" to a date.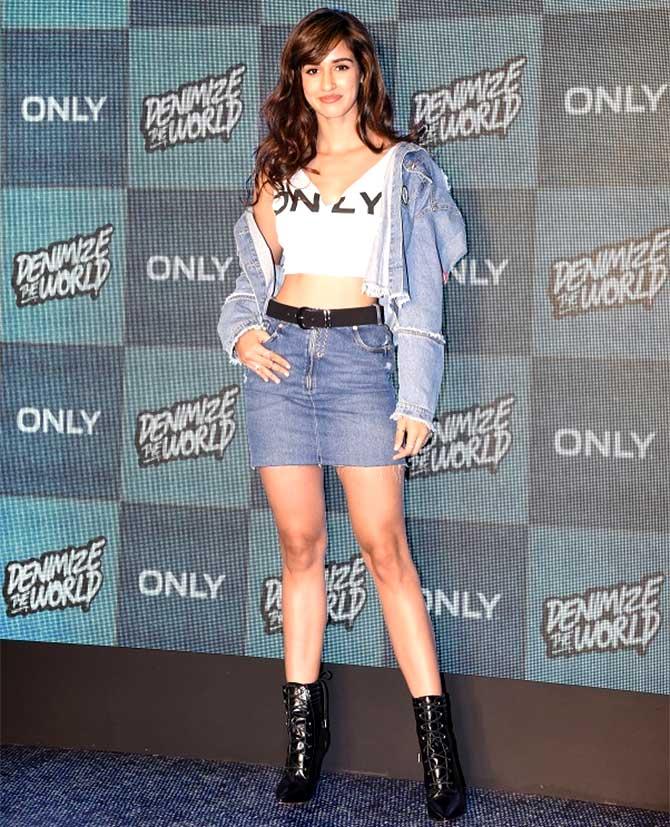 Is there anything Disha Patani cannot look stylish in?
The young actor recently unveiled the campaign 'Denimize the World' while promoting ONLY brand of denimwear in Mumbai.
At the event, she revealed that she'd always treasure an old pair of denims "because it is comfortable."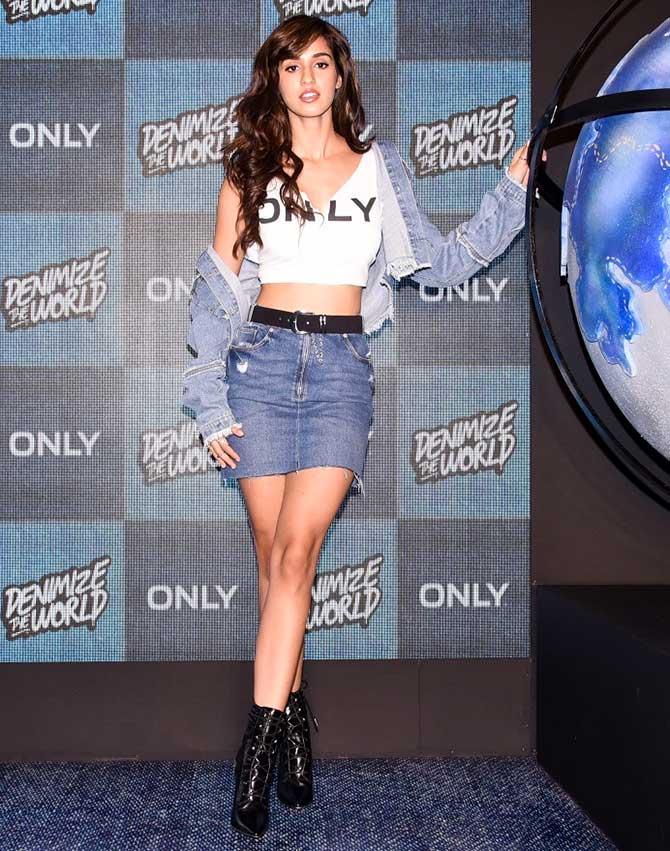 When asked what her favourite denim outfit was, she said: "I absolutely love denim shorts. I can pair it up with anything -- a jacket, a dress."
Watch the video below to see Disha speak about her love for denims, why she prefers clean shaven men and more...
Video by Afsar Dayatar/Rediff.com