Warning! The mere thought of these celeb couples will give you new relationship goals!
These celebs have been riding high on the hotness meter for quite some time.
And boy, when they're together they make you grow green with envy.
Don't believe us?
Presenting the hottest couples (not in any order) of the season. Tell us who your favourite is!
Bradley Cooper and Irina Shayk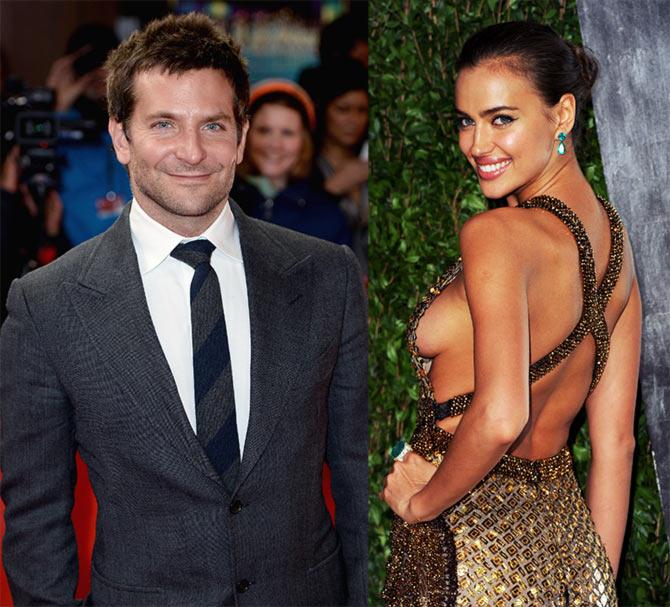 One is a top American actor; the other is a Victoria Secret model.
They may not have gone official on the relationship yet, but they've been caught cozying up to each other in public more than once.
Do you think Bradley and Irina make for a hot couple?
Kim Kardashian and Kanye West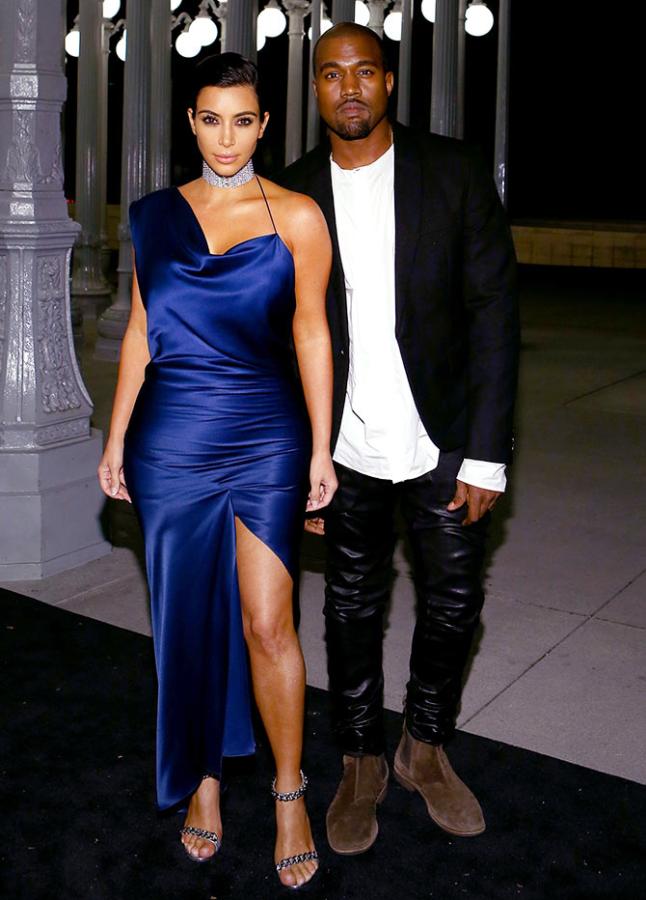 Photograph: Rich Polk/Getty Images for LACMA
They've been married for two years but they've been friends much before.
Kanye is a singer and founder of a record label while Kim Kardashian is a model and reality TV star.
The rapper has mentioned several times how he was attracted by Kim. 'I just dreamed about being next to her', a lovestruck Kanye had mentioned to Daily Mail.
Do you think they look hot together?
Deepika Padukone and Ranveer Singh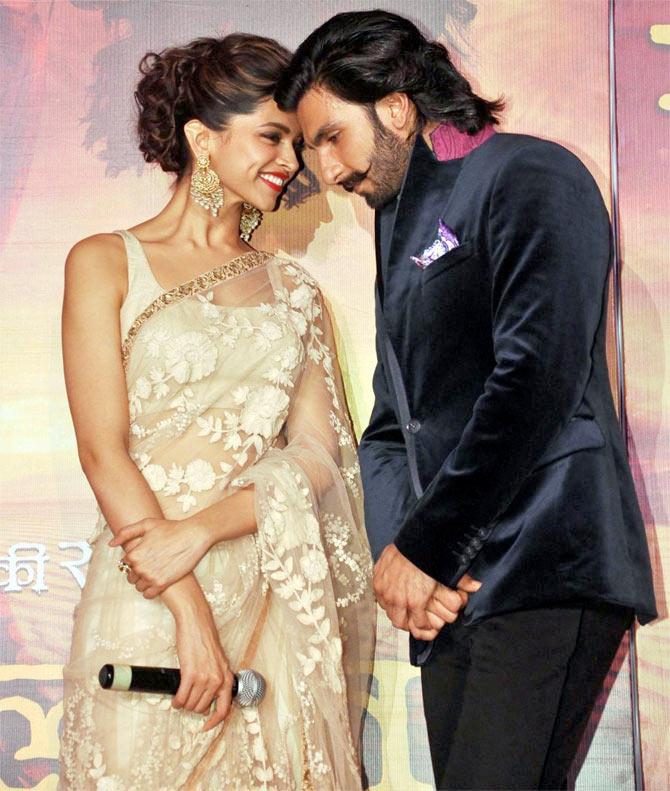 Photograph: Abhijit Mhamunkar
Are they in a relationship or not? Keep guessing.
But when they are together, they set the mercury rising with their natural camaraderie.
Their mutual admiration reflects in each of their photographs and their recent films have been proof that they inspire each other too!
Would you vote for Ranveer and Deepika?
Gisele Bundchen And Tom Brady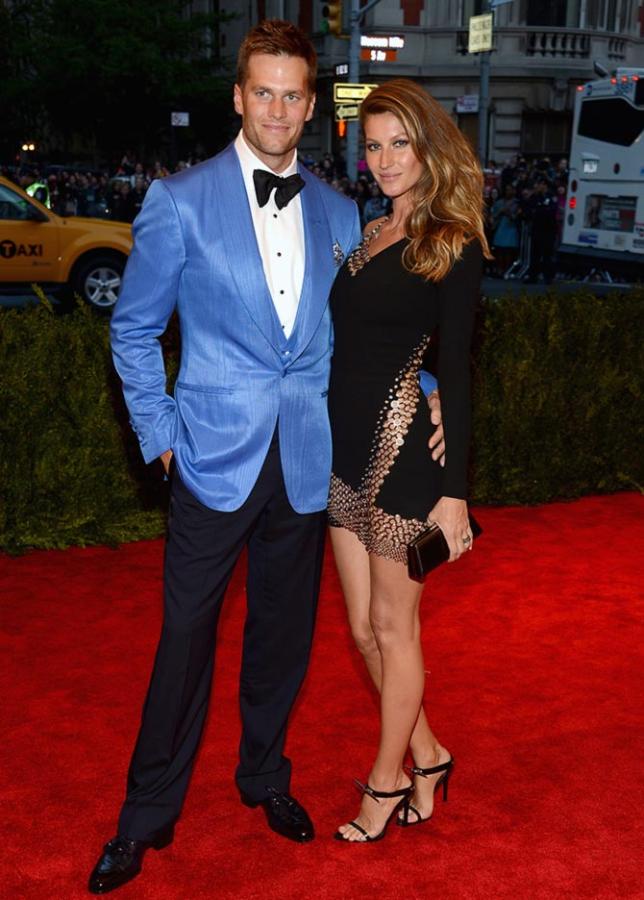 Photograph: Larry Busacca/Getty Images
The Brazilian model and American footballer were set up for a blind date by their friends in 2006.
Three years later, on February 26, 2009, they got married.
It's been more than six years since, but the two know how to keep the romance alive and have no qualms sharing it online too.
Tell us if you think they define hotness for you!
Karishma Tanna and Upen Patel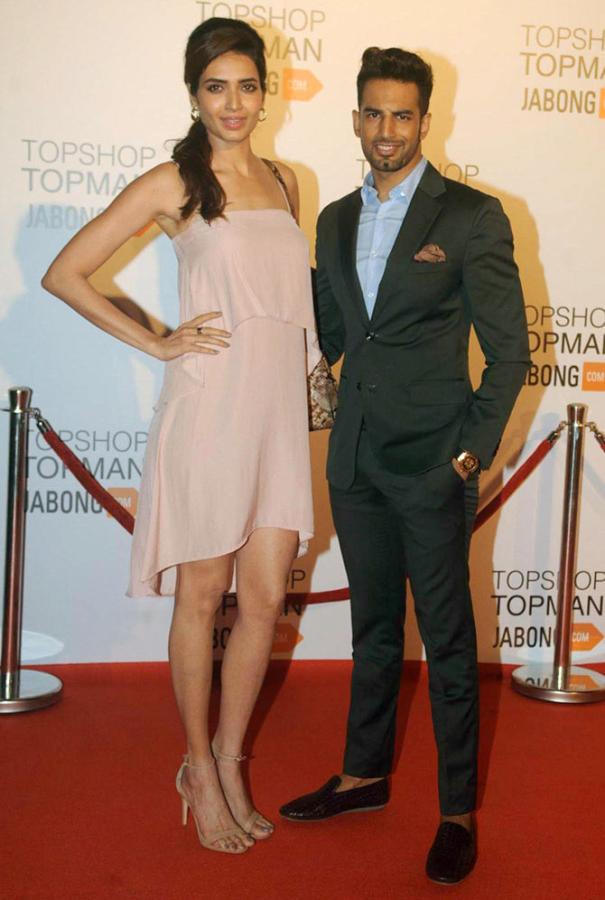 Photograph: Pradeep Bandekar
Actors Karishma and Upen met each other at the eighth season of reality show Bigg Boss and soon became inseparable both on and off screen.
They've been together for more than a year and participated in the dance reality show Nach Baliye as a couple.
The duo earned the acronym 'UpMa' from their fans have turned love gurus for their latest show MTV Love School .
What do you think of this couple? Cute or hot?
Mila Kunis and Ashton Kutcher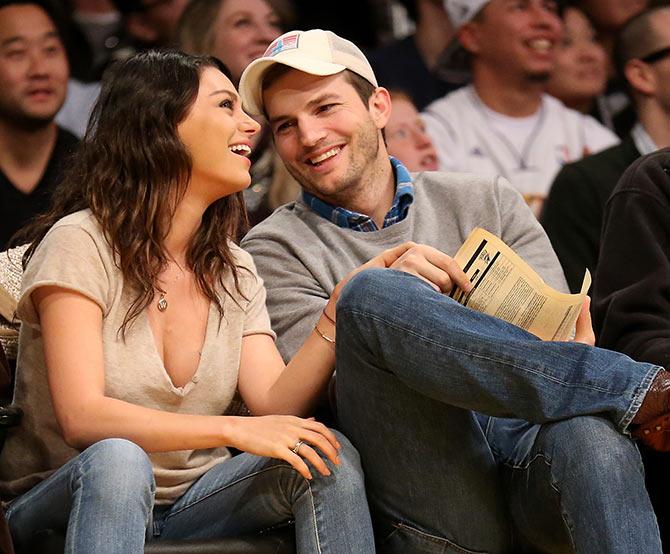 Mila and Ashton met each other on the sets of That 70s Show in 1988.
However they started dating much later, in 2012.
Although they prefer to keep their relationship private, in an interview to W magazine in 2014, Mila had confessed that as a teenager, she had a crush on Ashton and even had her first kiss with him.
"We all get movie star crushes. I'm marrying mine," she'd added.
What do you think of this couple? Scroll down to vote!
Photograph: Stephen Dunn/Getty Images
Rosie Huntington Whiteley and Jason Statham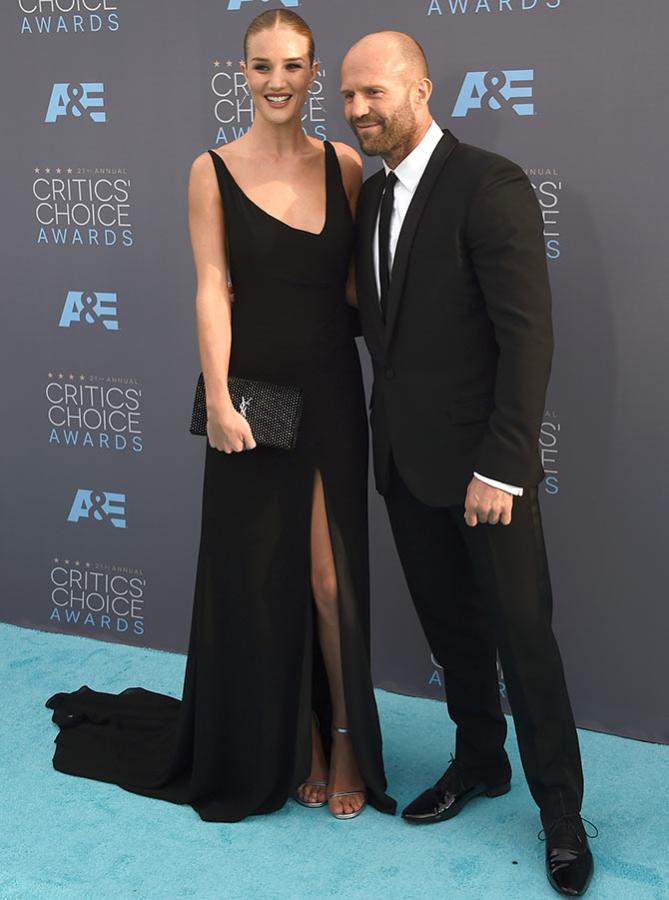 Photograph: Jason Merritt/Getty Images
They've had diverse childhoods -- Rosie coming from an aristocrat family and Jason having to struggle to make a living and career.
So when Rosie Huntington Whiteley and Jason Statham came together, people summed it as an odd match made in heaven.
The couple confirmed their engagement in January 2016 at the annual Golden Globes.
What do you think of Rosie and Jason? Hot or not?
Amal and George Clooney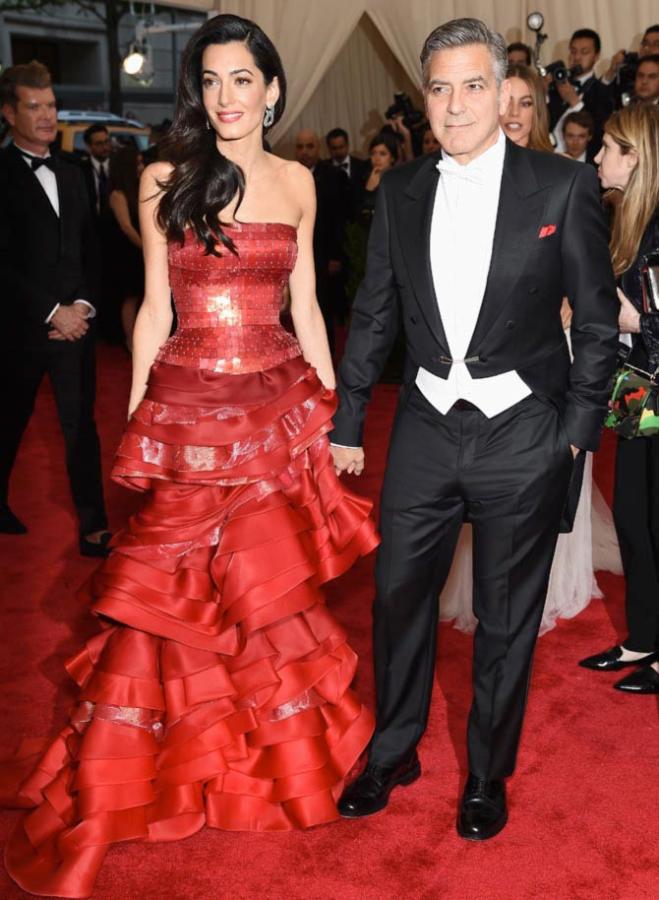 At 52, the actor was still in the race for the most eligible bachelor.
Then Amal came into his life and he popped the M word going down on his knee like a true gentleman.
Their marriage in 2014 may have surprised his female fans but they sure make for an adorable couple.
Will you vote for Amal-Clooney as a hot couple?
Jesse Randhawa and Sandeep Soparrkar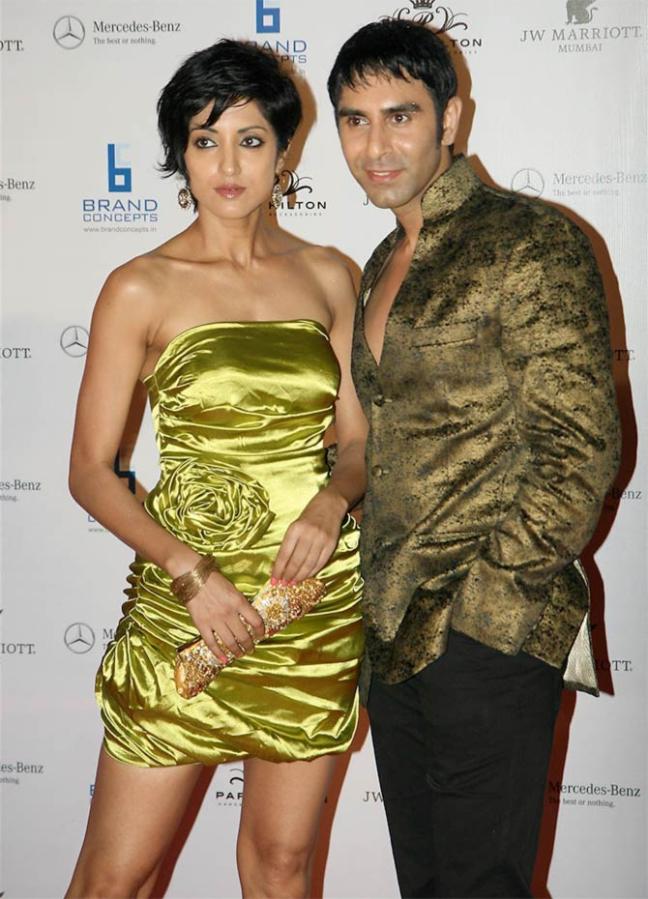 Photograph: Abhijit Mhamunkar
One is a top model, other is a noted choreographer.
Sandeep and Jesse have been married for five years now but they've been in a relationship for 10 years.
The duo have appeared together on reality shows like Dance India Dance and Power Couple and bowled the audiences with their sizzling chemistry.
Do they get your vote?
Chrissy Theigen and John Legend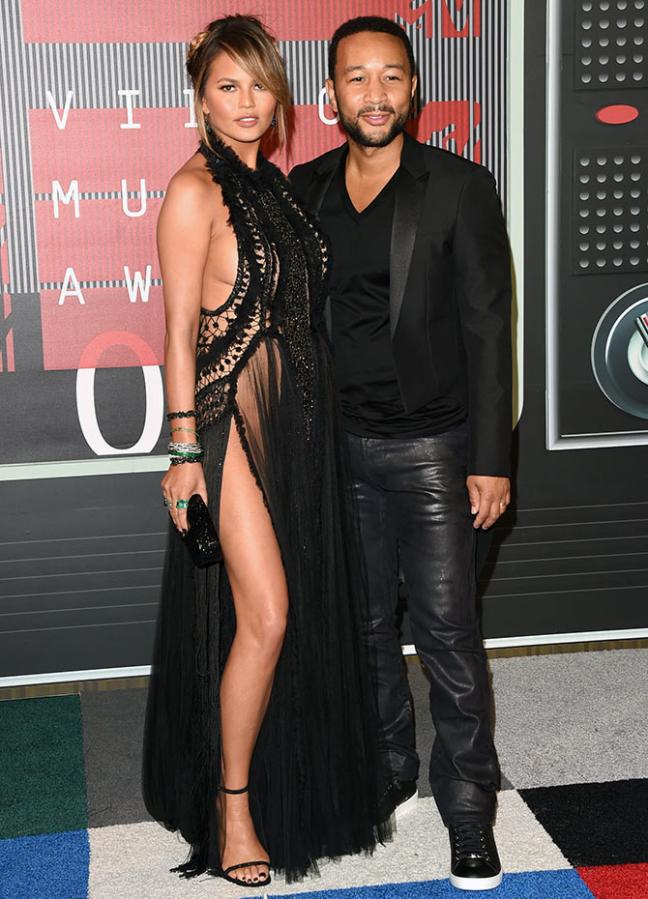 Photo by Jason Merritt/Getty Images
The supermodel met American singer John Legend while filming the music video Stereo in 2007.
It wasn't love at first sight.
They dated for four years before getting married in 2013 in Italy where they "first fell in love".
Think they look hot together? Vote now!
Alessandra Ambrosio and Jamie Mazur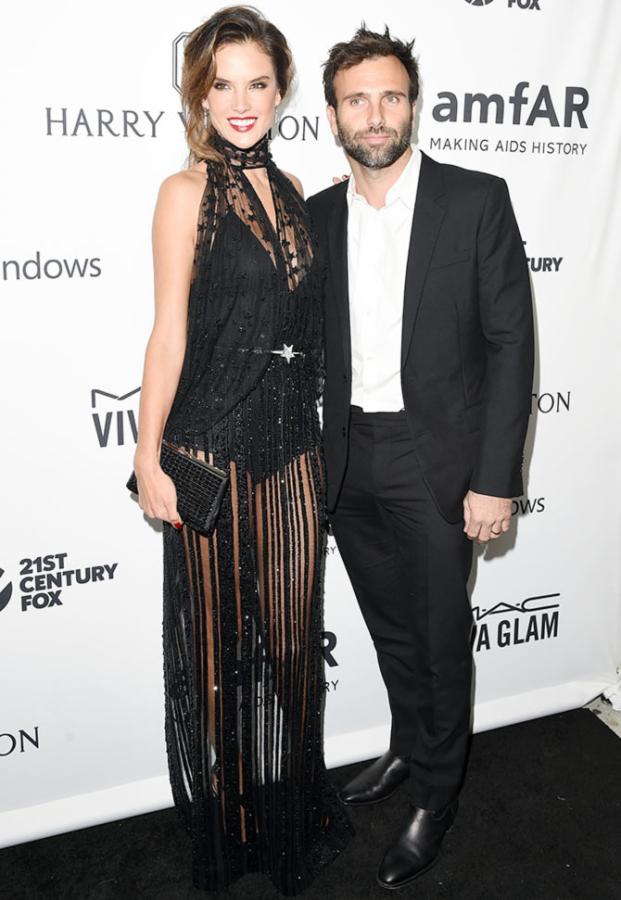 Photograph: Jason Merritt/Getty Images
The Victoria Secret model entered in a relationship with the American entrepreneur in 2008 and since then have been inseparable.
They have two children and their public appearances are the cynosure of all eyes.
If you think they make a hot couple, scroll down and vote for them!
Zayn Malik and Gigi Hadid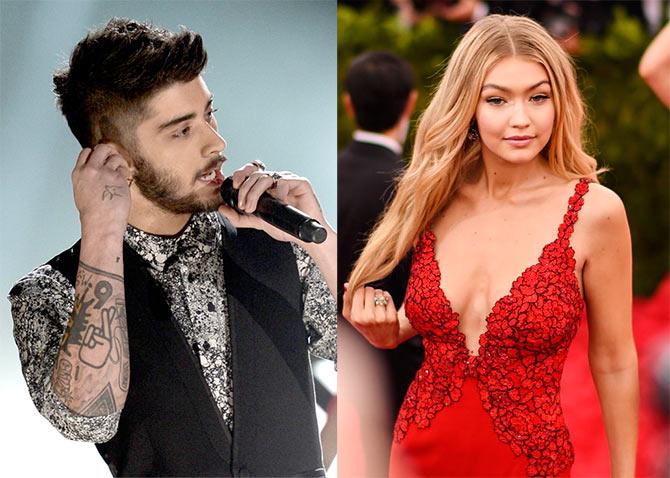 The world may have to wait for the official announcement, but this couple is not the one who'd shy from their love.
On the singer's 23rd birthday, Gigi had flaunted a pendant with the letter 'Z' on it.
In December last year, she'd even shared a cosy picture of them together on Instagram delighting their fans.
Tell us if you think this young couple are hot enough to make it to this list.
Take the poll and tell us who's the hottest of them all.
Visit Rediff's Valentine Store & Buy Amazing Touching Gifts for Your Loved Ones