In a major boost to promote weavers of Arunachal Pradesh, Indian designers Yana Ngob and Nabam Aka to feature designs inspired from tribal Indian looms on the international stage.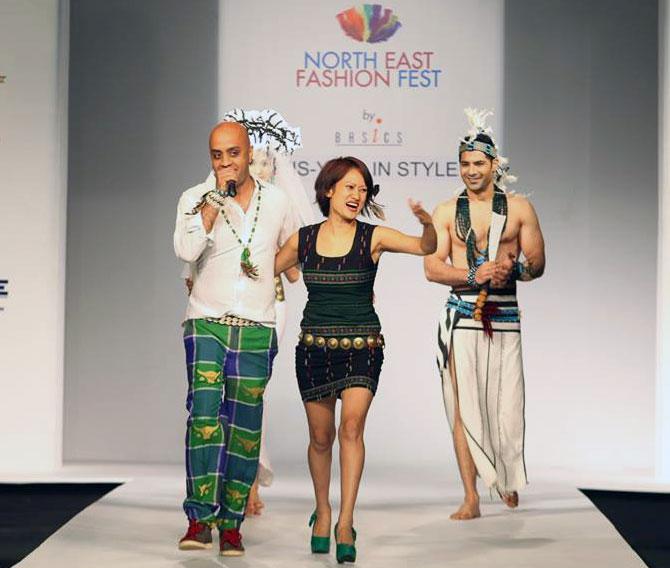 Designer Yana Ngoba has teamed up with fabric designer Nabam Aka to bring to life the loin loom -- one of the oldest looms in the world, handwoven by weavers in Arunachal Pradesh at the upcoming London Fashion Week scheduled September 18 to 22, 2015.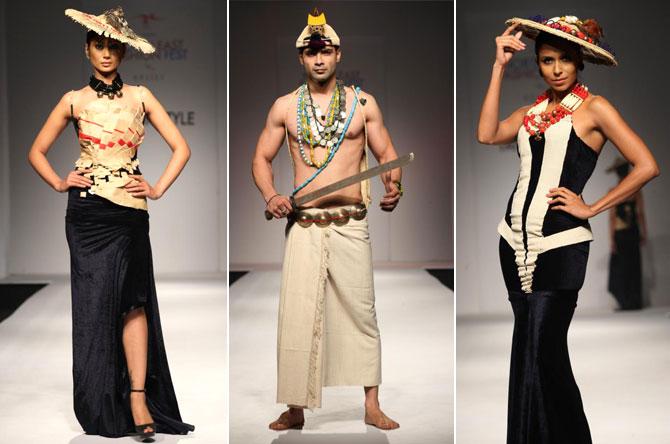 For Ngoba, the show said to be her first globally heralds a big opportunity and the start of a new journey, which offers a platform to bring fashion from India's north east on an international stage.
"There's a huge following of boho and gypsy trends in the UK and I plan on capitalising on the same. It's a great platform to bring north eastern tribal accessories, fabric and fine artmanship to the UK market and to the world," Ngoba told PTI in an e-mail interview.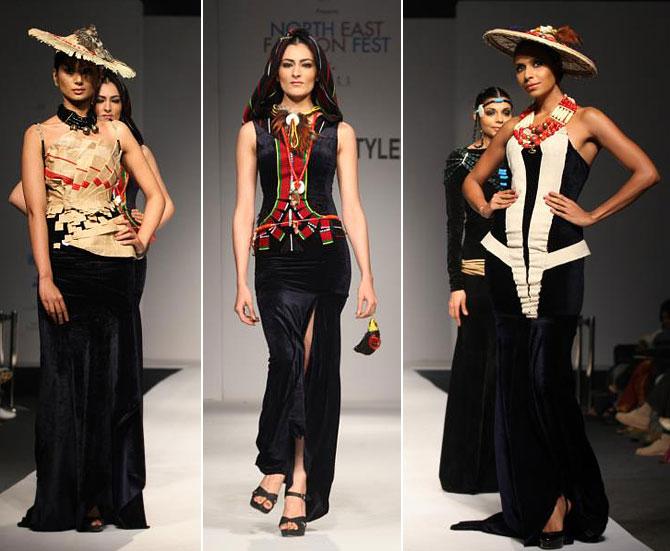 Ngoba is part of the London Fashion Week's off-schedule shows 'Fashions Finest' and is set to showcase her collection on September 19 at The Grand Connaught Rooms in London.
The designer who retails under her label 'Yana in Style' aims to carry forward the legacy passed on by the forefathers in the North East and hopes to bring to the fore heritage handlooms, woven fabrics and handmade jewellery made of bronze, brass, stones and broken bones.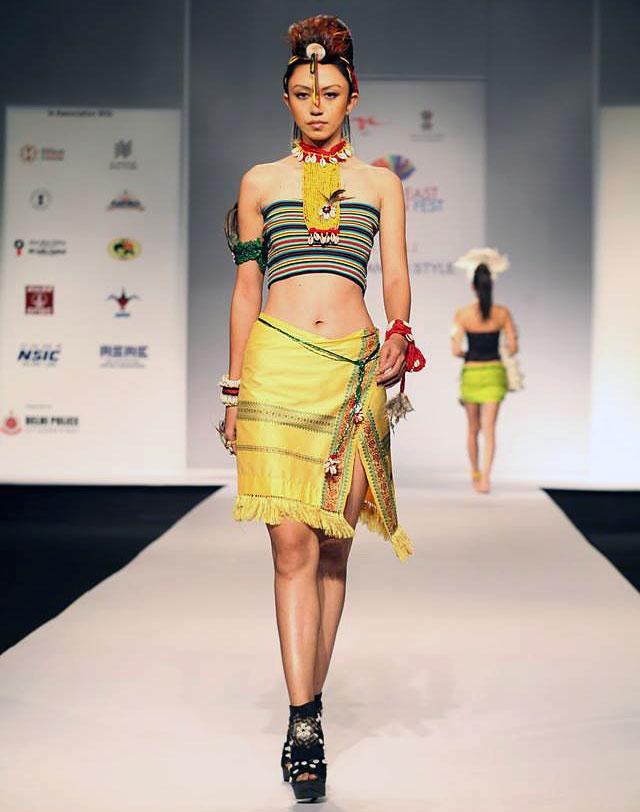 Fusing rich traditions with contemporary elements is what defines Ngoba's distinctive style.
The loin loom, says Ngoba is a heritage fabric whose making has been passed down over generations of weavers.
Ngoba with Nabam Aka have worked in the North-East states to uplift traditional weavers and introduce new and safe weaving looms.
The coloured fabrics have been dyed using the traditional method of Indigo dyeing and also with other vegetable colours.
"Nabam is a revered designer from Arunachal Pradesh. She has employed a number of weavers in Itanagar. I have always promoted North East artmanship. Nabam and I were working on loin loom in our respective spaces and that's when we decided to collaborate," says Ngoba.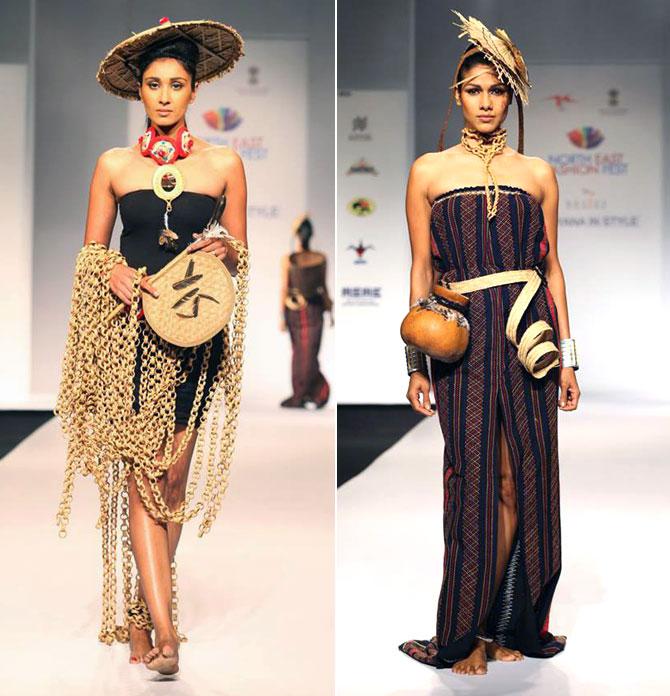 Since their show is being sponsored by Arunachal Pradesh government, they wanted to present a collection that speaks completely of the fashion in the North East -- clothes and accessories.
Hen feathers, agate, bamboo, cane, yarn, silver, brass and jute have been used for the accessories.
For Ngoba the aim is to elevate the ethnic accessories and the fabric from loin loom into modern, stylish boho and gypsy international fashion wear.
The Arunachal--born designer says markets, both domestic and international look encouraging.
"There is a segment of people, both in India and outside India that appreciates handloom and handmade creative accessories and clothes."
Besides since the UK market is quite new for the Indian designer, she says she plans to e-launch their brand by collaborating with famous online brands in London.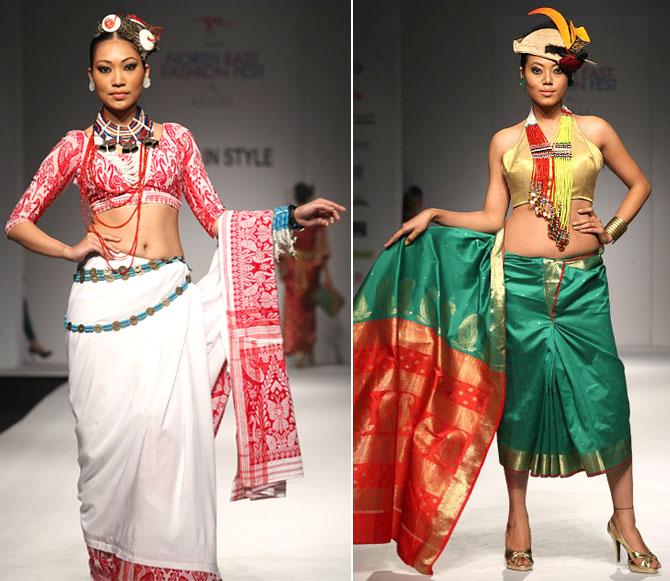 The journey as a jewellery designer began for Ngoba at a young age watching her mother make her own jewellery.
"Given where I come from and my background, it wasn't easy at all to venture into the world of fashion. However, I kept on learning and growing stronger with each design I made," says Ngoba.
Fashioning earrings, neck pieces and bracelets, she claims to have held her first fashion show when she was in class XI.
"Since then there has been no looking back. I have done many fashion shows in the north east and was also featured as the mascot designer for North East Fashion Fest wherein I also designed accessories for Soha Ali Khan," says Ngoba.
Ultimately, for the designer the feeling of ideating one's own creations and bringing them to life is something really enjoyable.