'I've always been the person to prove (critics) wrong, even when I was younger.'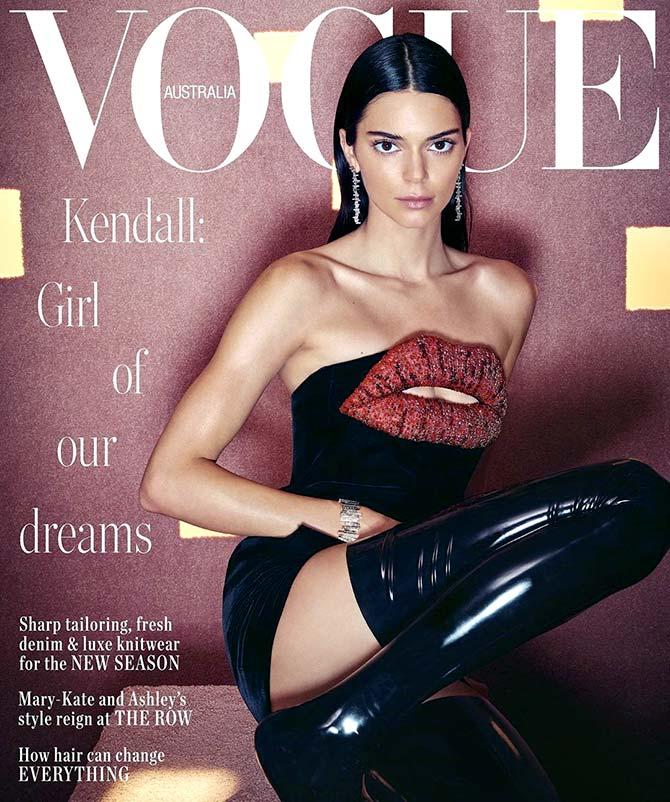 'I've always been a hard worker: that's in my blood,' Kendall Jenner reveals in an interview to Vogue Australia.
The supermodel, who graced the cover in a little black dress, paired with latex boots, spoke about how she made it big in the glam industry.
'My parents raised me and my little sister to be that way and the rest of my sisters, too.
'A lot of people assumed that because I came from a 'name' that it was a lot easier for me to get to where I got, but actually it's the completely opposite,' she admitted.
The cover titled 'Kendall: Girl of our dreams', the cover highlights the model's brush with fame and what it takes to be a successful model.
'Most of the time (this business) is all about new faces and it happens really fast,' she said.
'They kind of grab onto that person and then all of a sudden you take off and you're doing a bunch of shows and you're getting a bunch of jobs.
'So for me it was that initial two to three seasons where I was like: 'Oh wow, people are feeling me', but my goal with everything is always longevity.
'In this industry specifically, it can be really challenging to maintain, so it's always a work in progress.'