It's a tribute from a daughter to her father.
No wonder then, Mijwan Fashion show – hosted by the Mijwan Trust headed by Shabana Azmi – paid tribute this year to both relationships and legacy.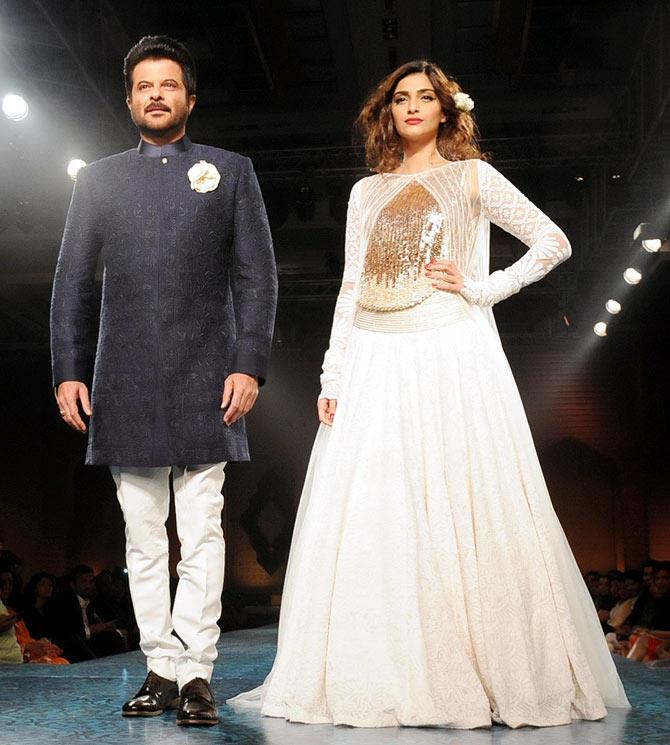 Walking the ramp for Mijwan were the stylish father-daughter duo, Anil and Sonam Kapoor.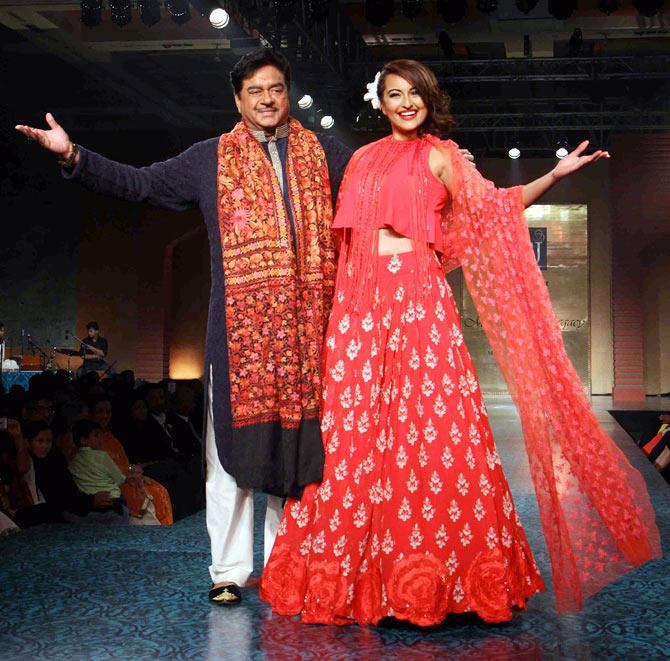 Sonakshi Sinha shows dad Shatrughan just how it's done.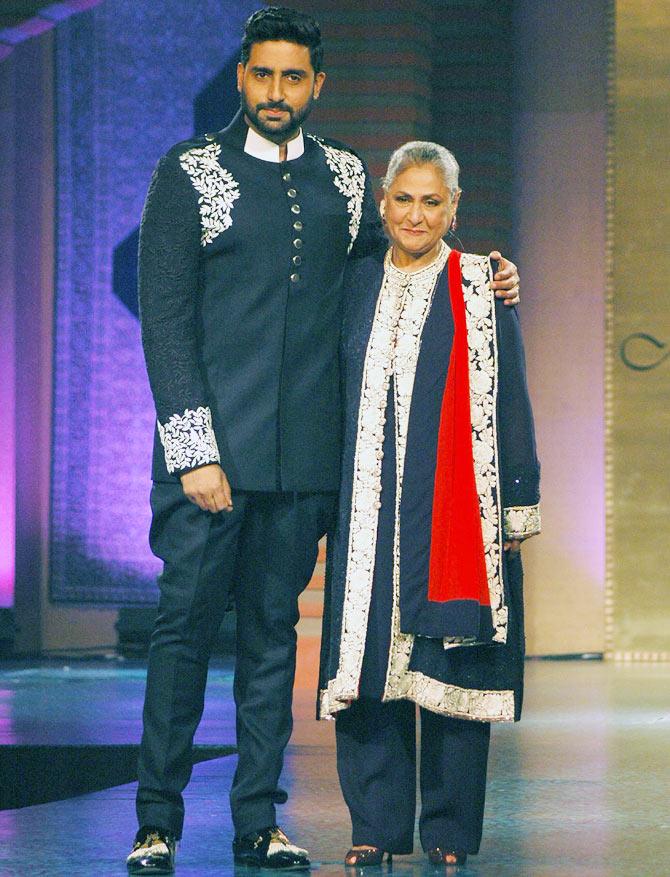 Mommy Jaya Bachchan couldn't be more proud of her son, Abhishek.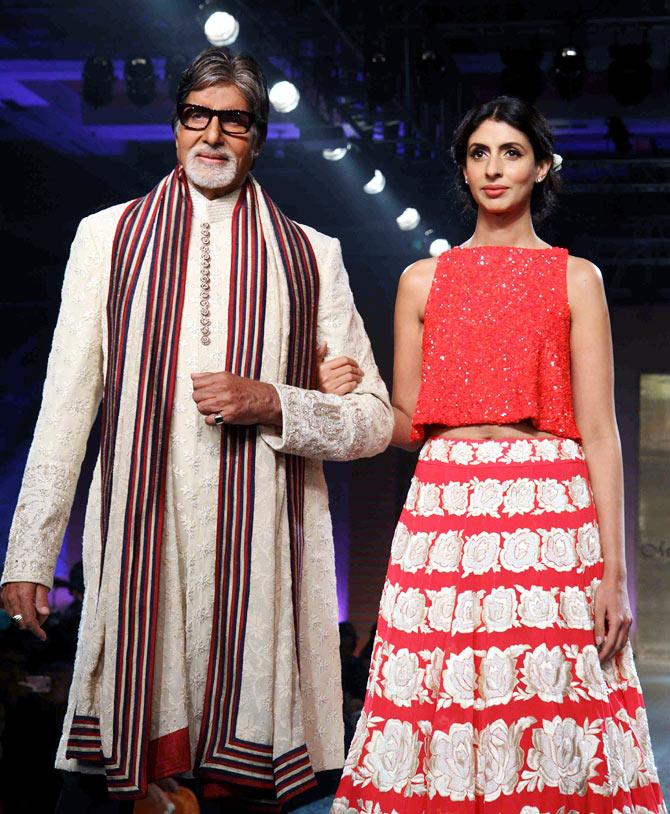 Amitabh Bachchan shares a moment with the apple of his eye, daughter Shweta Nanda.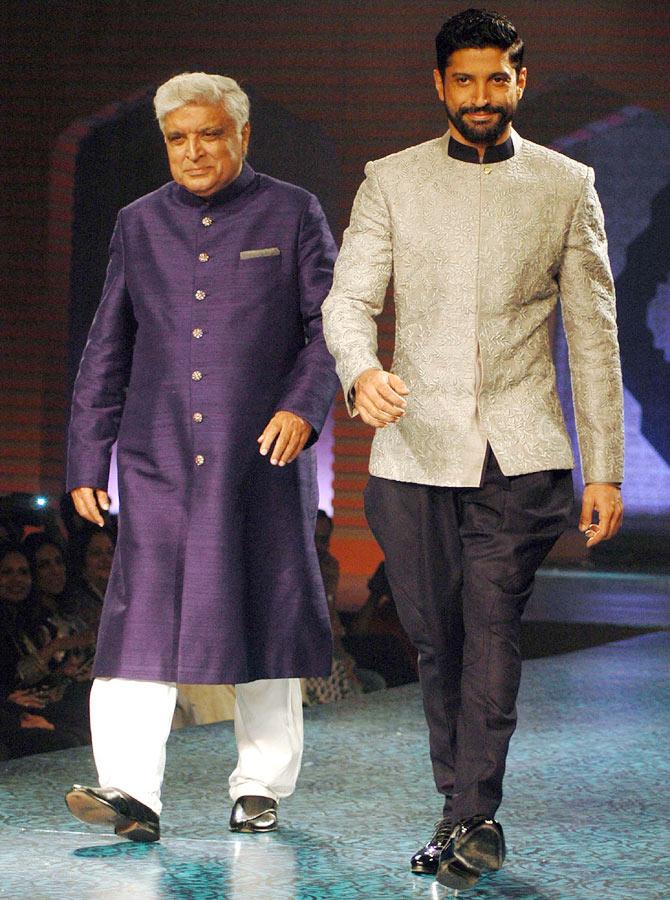 Shabana had her own family on the ramp as well – husband Javed Akhtar walks with his multi-talented son, Farhan.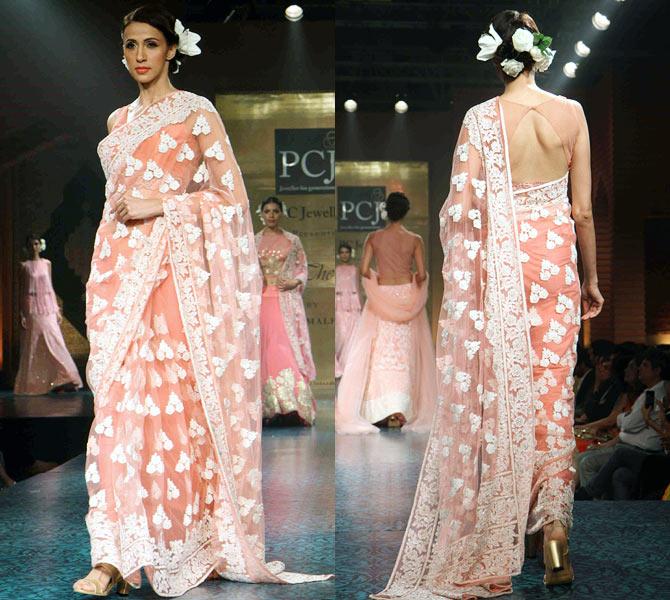 Alicia Raut does complete justice to this to this peachy Manish Malhotra sari.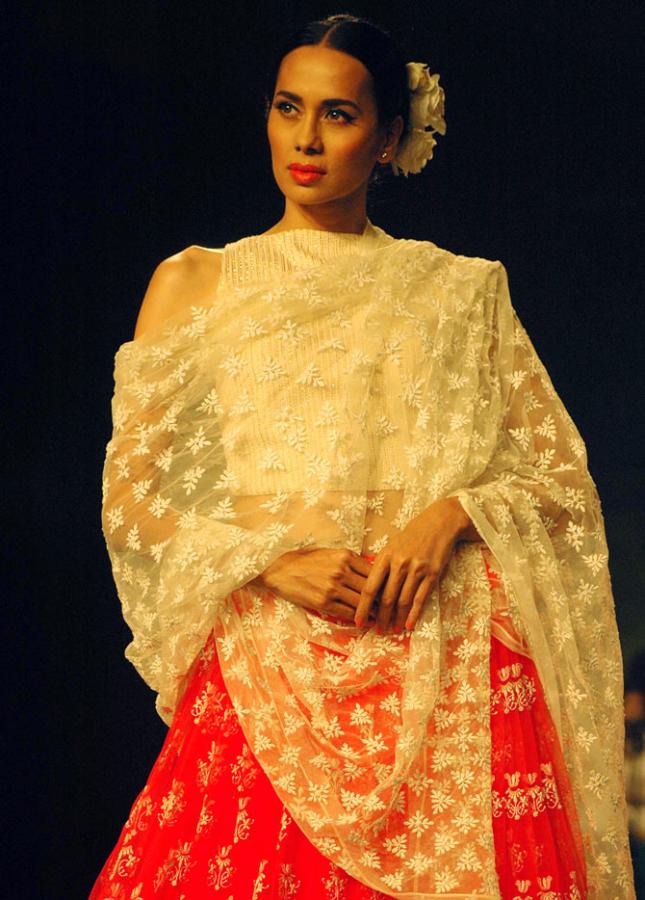 Most of us know Malhotra as Bollywood's favourite designer.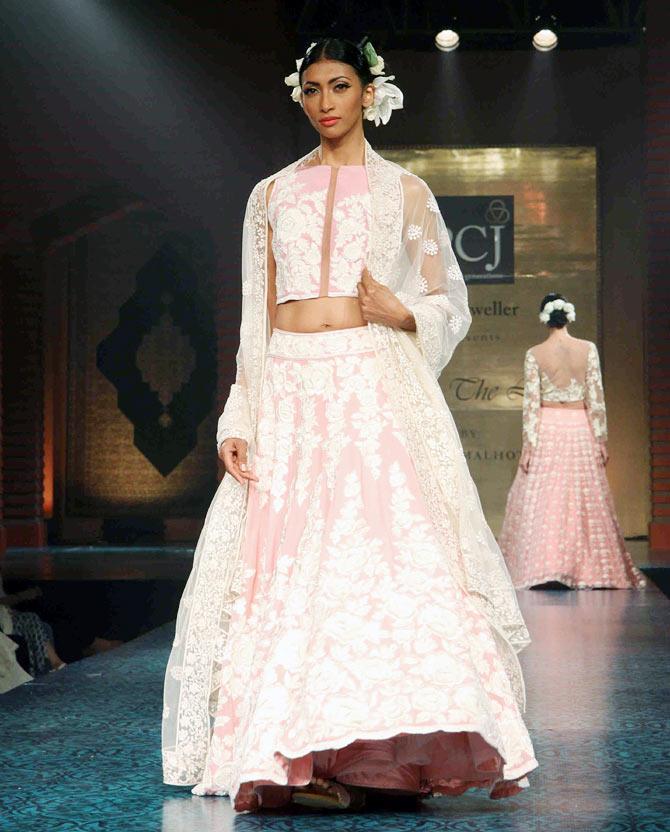 But how many know that he has adopted Mijwan's Kaifi Azmi Sewing and Embroidery Centre?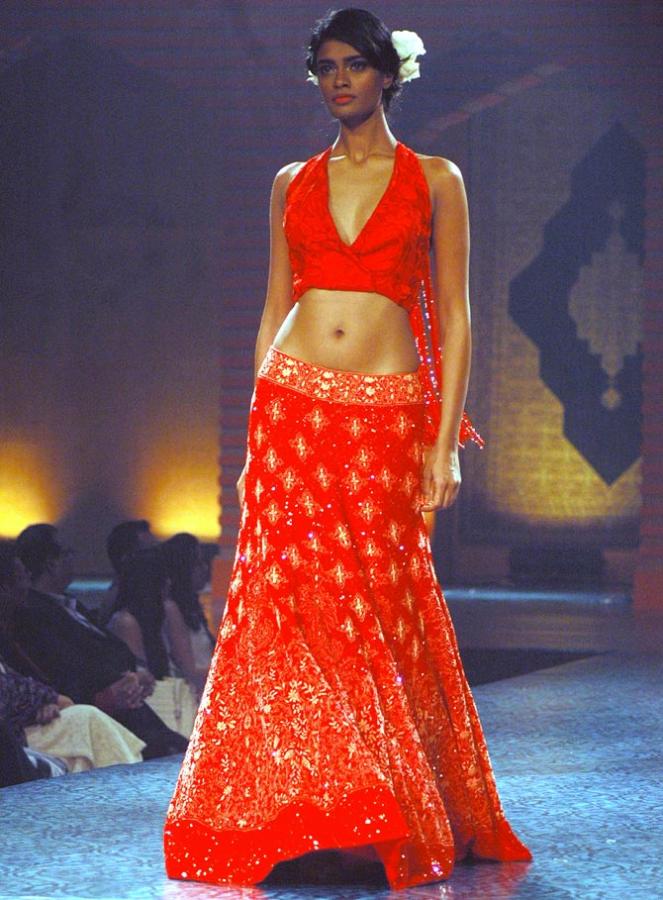 In fact, it is through Chikankari by MWS – a pet project with the designer – that he has focused attention on the embroidery skills in the region.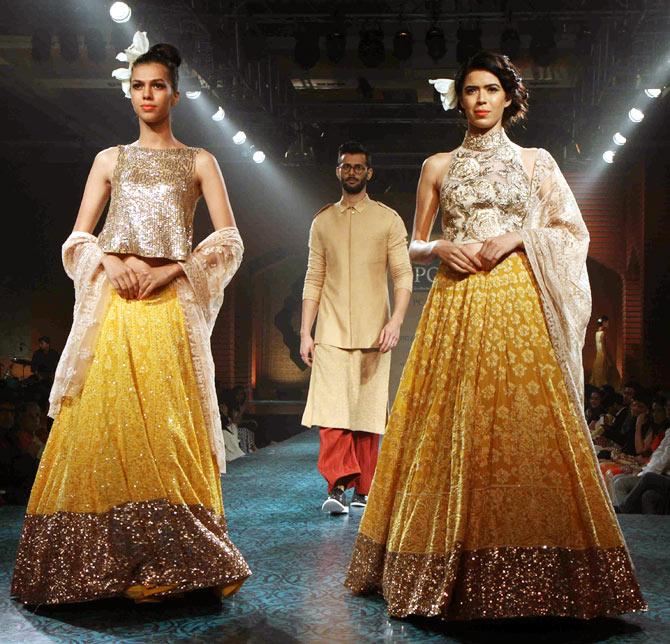 Creating his own brand of fusion, he has used the traditional embroidery on crop tops, skirts, jackets, saris, sherwanis and bandhgalas.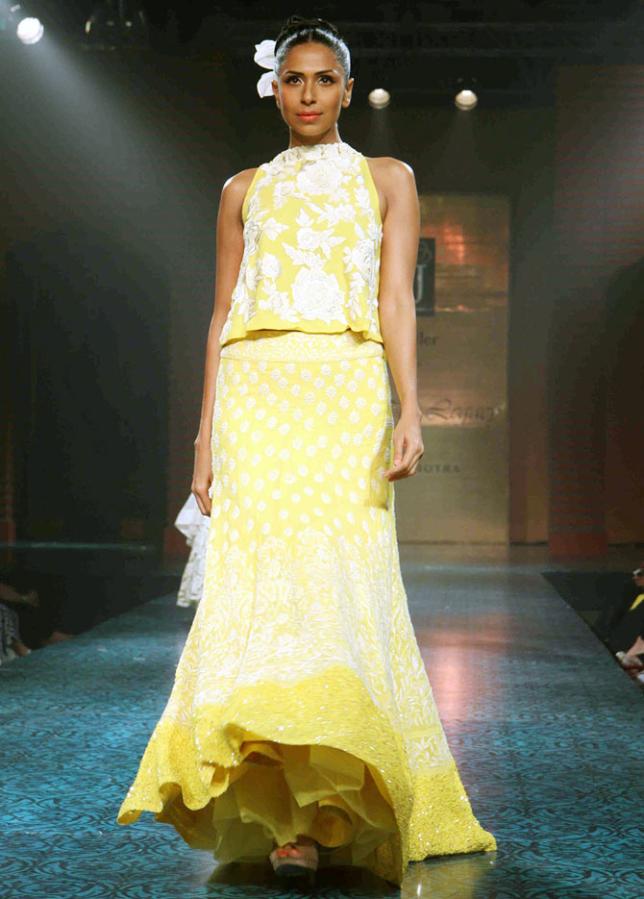 Besides this really summery yellow, he's used fiery reds, soft blues and gentle pinks to create exquisite garments that will soon retail in stores.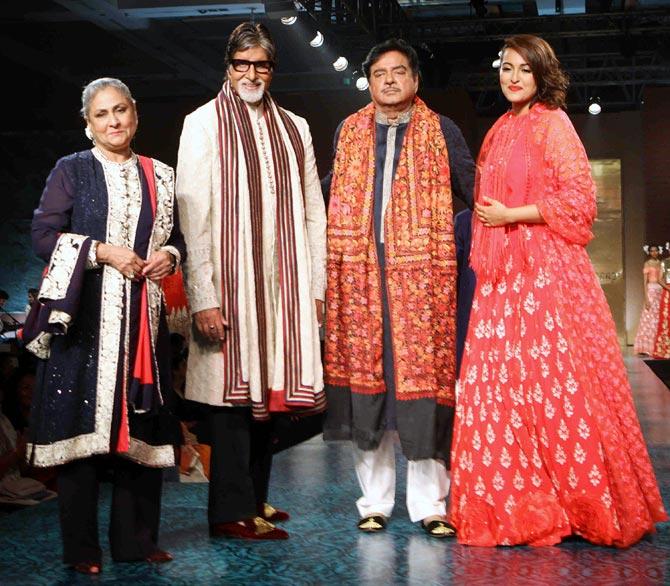 Everyone looks happy except for the rather grumpy 'Khamosh' Sinha… wonder what's irking him?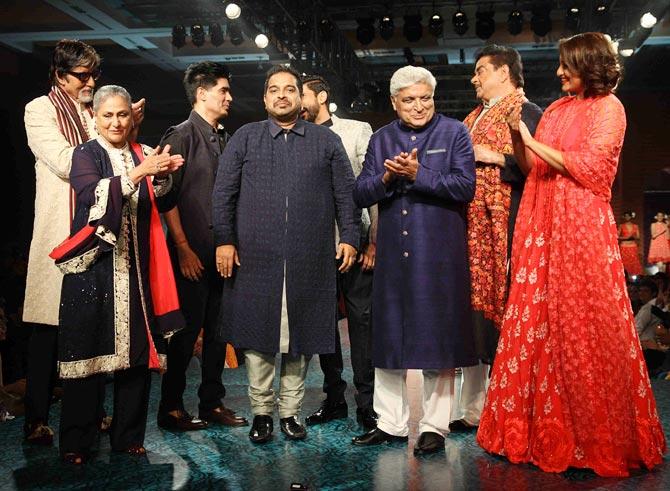 A bow for the designer and singer Shankar Mahadevan, who sang for Mijwan, with his son Siddharth (not in the picture)
Photographs: Pradeep Bandekar and Mijwan