The actor will give you major vacation goals on the cover of Travel + Leisure's latest edition.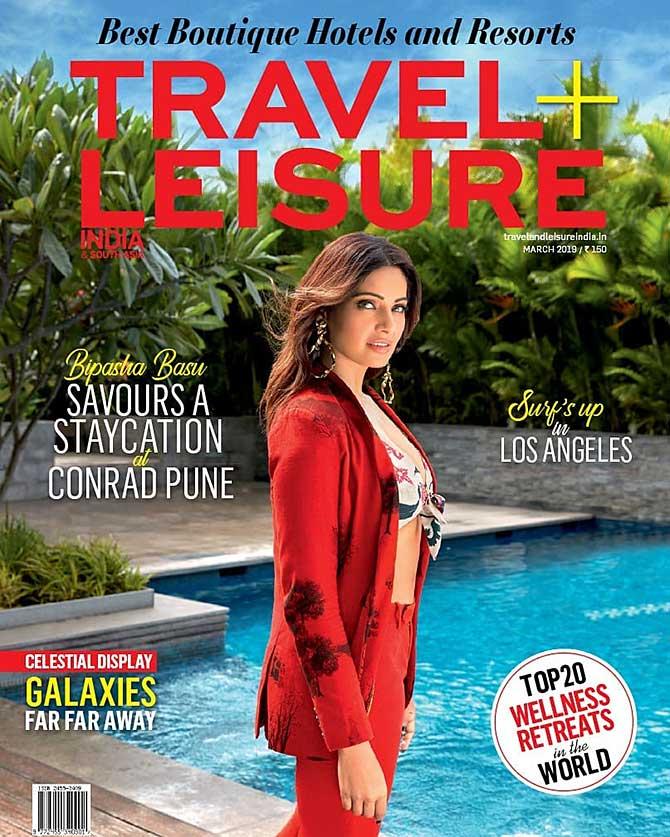 Summer is finally upon us, and one look at Bipasha Basu's latest shoot for Travel + Leisure will make you want to go on a vacation right now.
Rocking red separates, the actor is seen posing by the pool for the Insta-licious cover.
'Different cultures, different people, different ways of living, different cuisines… travelling comes with a lot of knowledge. It is something everyone should do,' revealed Bipasha as she shared her travel secrets with the mag.
'One, you get away from the monotony of your daily life. But also, after you're away, coming back home to your loved ones is a feeling I rejoice in.'
When quizzed about her favourite travel destination she said, 'Goa -- it's a quick getaway. I've always loved the sun-sand-beach combination.
'People there are very warm and the food is so good; everything in Goa is a plus for me. It's like a second home.'
Her favourite foreign city is London. 'I find it very warm. The diversity of people there adds to the warmth. I love Broadway.'
Scroll down to see pics from the photo shoot.