The unapologetic advocate for body positivity, Jameela Jamil shoots her first-ever cover in India for Harper's Bazaar.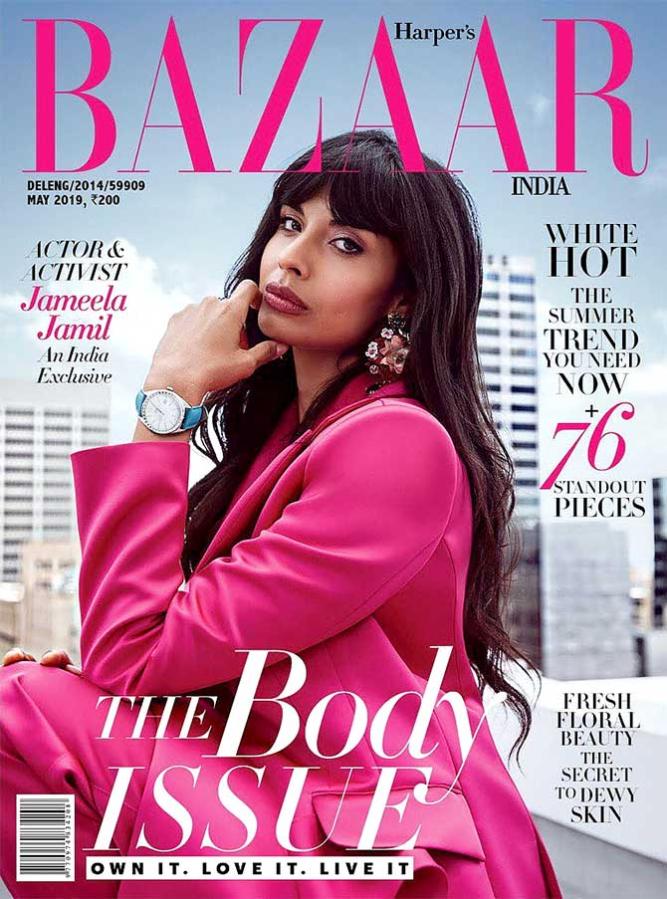 Actor and activist Jameela Jamil covers Harper's Bazaar India's Body Issue.
She lives true to the edition's theme: 'Own it. Love it. Live it.'
According to the mag, the cover has not been digitally altered or filtered,
'This is as authentic as it get. Just like Jameela,' they wrote as they shared their cover on Instagram.
'I think women, particularly, have been discouraged from showing self-pride, whereas it is respected in men,' writes Jameela.
'We're shamed about feeling anything other than grateful for any opportunity we earn.
'And it's time to take back the power.
'One of the reasons I don't smile in my photos is because I feel like I'm told to smile all the time by men. Otherwise I'm not likable.
'I look at every inch my body grows as I'm getting older and my metabolism is slowing down, and I think here is a little more space I'm taking in the world.'
The cover has been entirely shot on One Plus 7 Pro. Scroll down to take a look at the other pics from the cover shoot.