We feel it is hands-down her sexiest cover till date. What about you?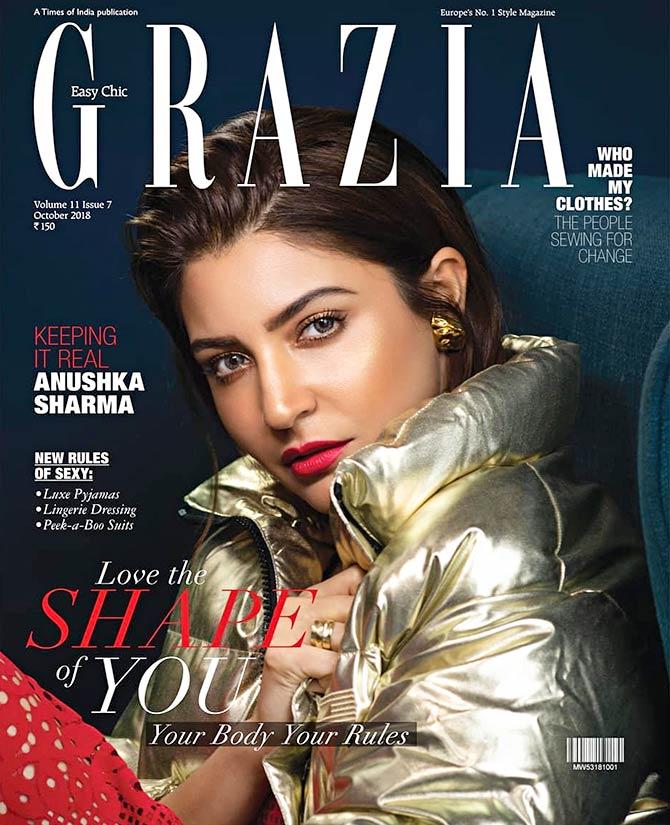 Photographs: Courtesy Grazia/Instagram
Anushka Sharma's fans will be pleasantly surprised to see her new avatar on Grazia's October cover.
The actor looks so fierce yet sexy in a golden puffer jacket worn with a cut-out detailed red dress.
Anushka completed the look with slicked back hair and red lips.
Sharing the cover on Instagram, the mag wrote: 'Presenting our October cover star, the truest and the realest, @anushkasharma!'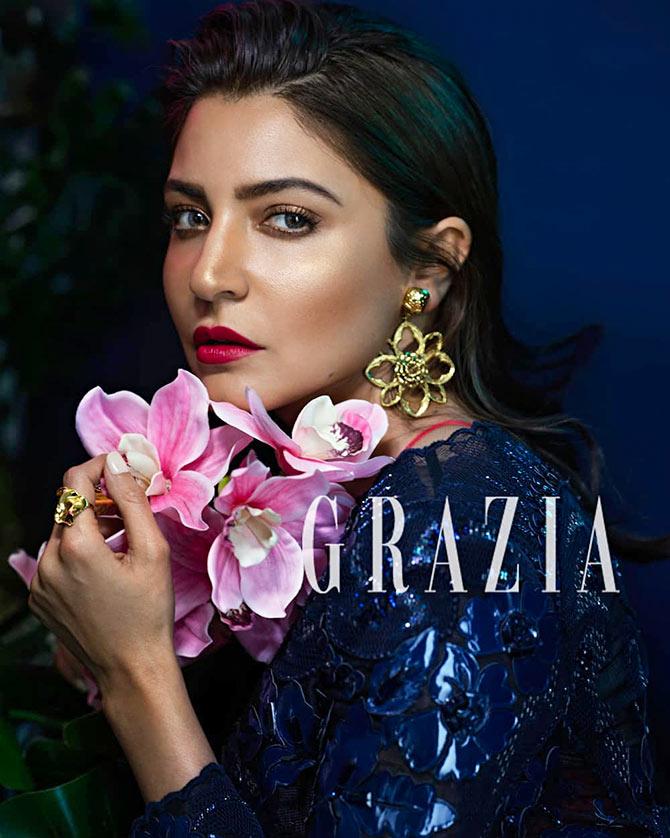 For her second look, the actor opted for a blue leather applique jacket.
In a candid interview with the mag, Anushka has opened up about the love she receives from her fans.
'I do believe that I have generated a fan base that understands me.
'I am a reflection of their personality to some extent, and I genuinely feel that whoever likes me, likes me for who I am whether it is socially awkward, unconventional or just misunderstood.'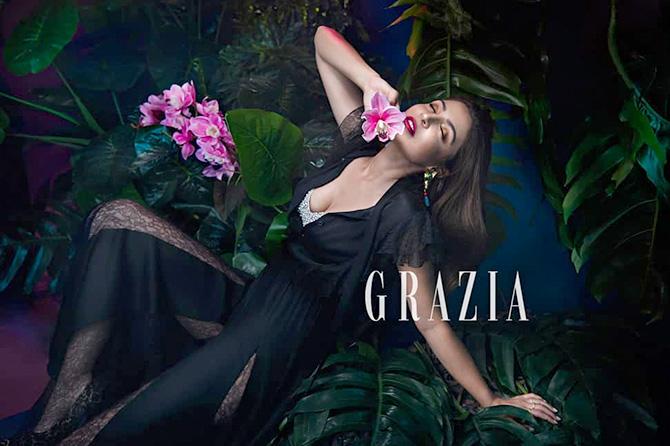 With stockings and a lace insert dress, Anushka strikes a sexy pose for the camera. She rounded off the look with a crystal bralette.
The actor, who chose an embellished jacket with a silk satin dress for her third look, revealed details about her marriage.
'Everyone makes such a big deal of these things,' she said about marrying Virat Kohli.
'I did too, wondering what it's going to be like, and whether things will change. Nothing has changed, really.'