Five Australian models have joined hands to celebrate Mother Earth.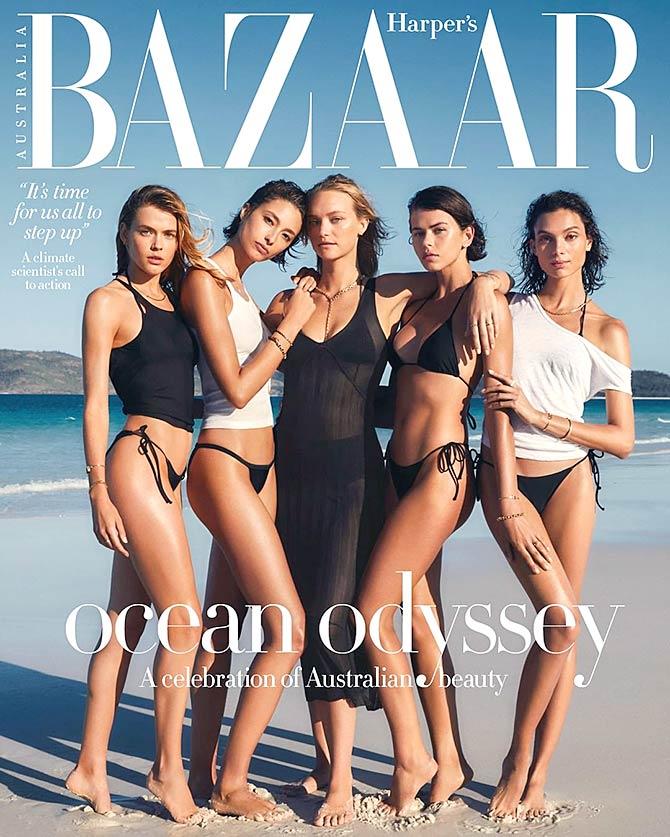 Harper's Bazaar Australia chose to dedicate their latest cover to environmental sustainability and featured five Australian models including Victoria Lee, Alexandra Agoston, Gemma Ward, Georgia Fowler and Charlee Fraser who want you to rethink what an ideal summer should be about.
In their words, it should be 'great eco-friendly fashion, glowing skin, classic swimwear and an ode to the world's natural treasures.'
Shot by Dareen McDonald at Australia's Great Barrier Reef, the cover has all five models flaunting their incredible bods in black and white swimsuits.
'Now is the time to act together, express demand for change, save our oceans and our future,' wrote fashion model Alexandra Agoston as she posted the cover on her Instagram page.
'Seeing beauty and fragility in our oceans, the (Great Barrier) Reef is highly vulnerable and has lost half of its coral due to rising water temperatures,' she added.
Victoria Lee shared this post: 'Calling attention to the importance of our actions and making the necessary changes in order to preserve our precious environment and planet we call home. So proud to be a part of this issue and incredible team.'
'We have to change our thinking and embrace new ways of creating, using and reusing our resources,' shared Gemma Ward.
'We can and must do our part for our planet, for ourselves, for our fellow inhabitants and future inhabitants.
'Let them not look back at us with disappointment. Let us be the incredible human innovators we are and invent our way out of this.'