You need to take a real close look to figure out that she's a digital model.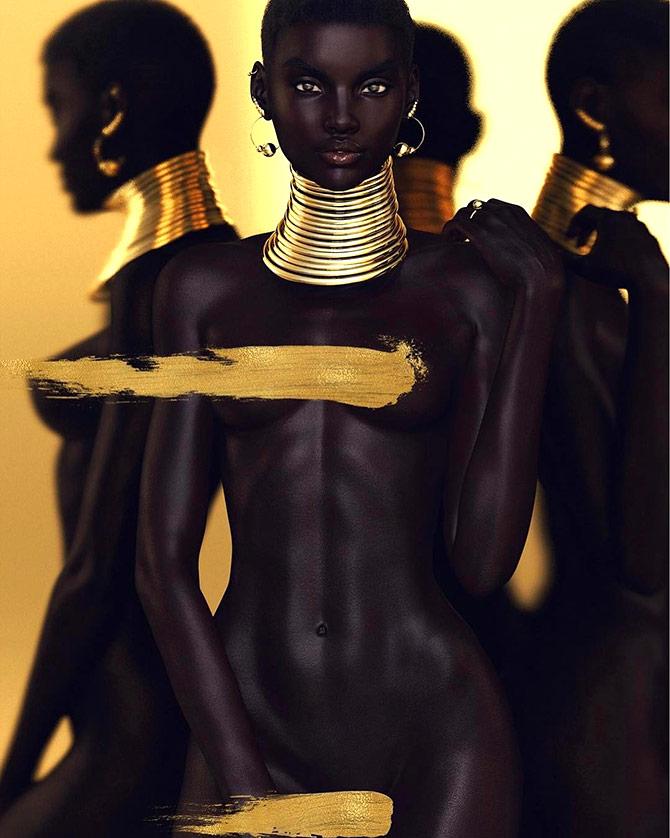 Meet Shudu, the world's first digital model.
With a close-crop, this dark-skin model turned heads in a pic when she is seen posing with gold chokers on her neck and striking tangerine lips.
The pic received 23,000 likes on Instagram and was reposted by Rihanna's Fenty beauty line.
Created by 28-year-old British fashion photographer Cameron-James Wilson, Shudu is inspired by a Barbie doll called Princess of South Africa.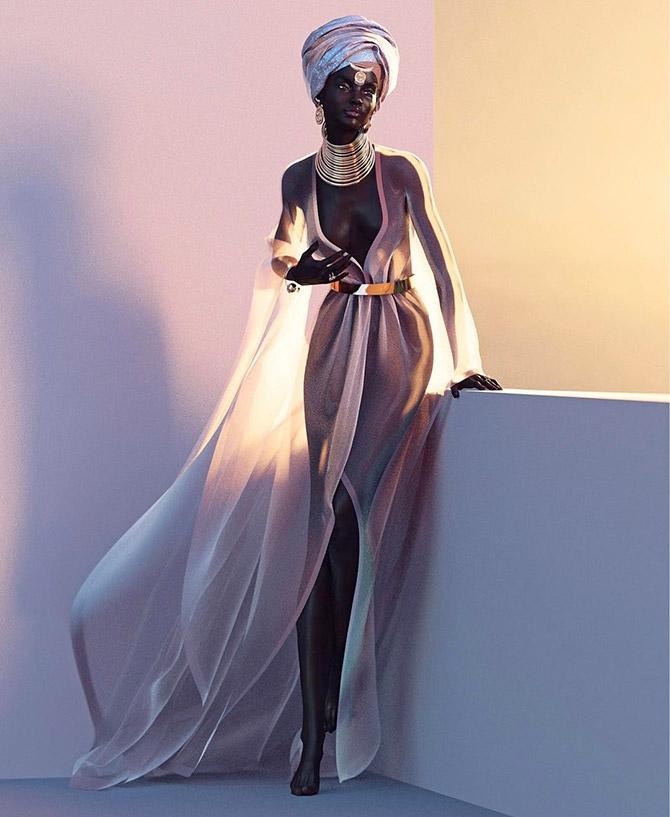 A computer-generated avatar, it's hard to tell that Shudu is not human -- the photographer has really blurred the lines between digital and reality with his creation, who has featured on mag covers and is an Instagram influencer.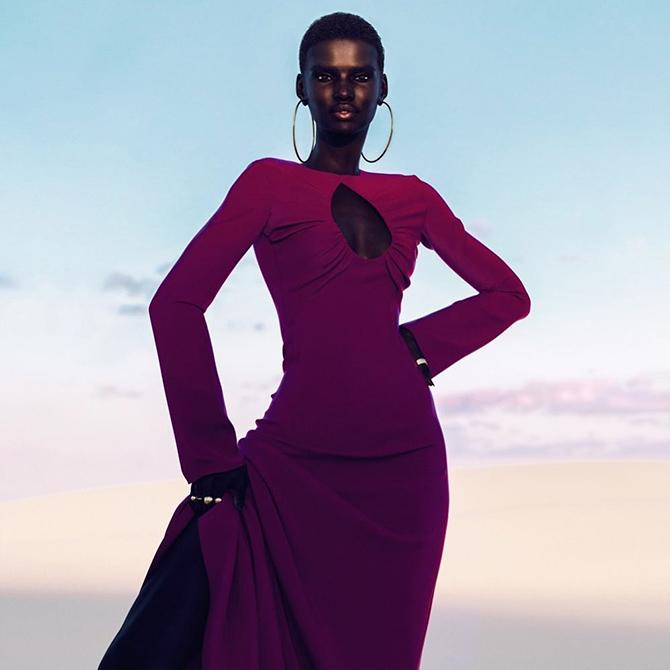 According to her creator, 'Shudu is a celebration of diversity in an industry that badly needs it.'
'Shudu has given me much more appreciation for our natural imperfections.
'She is a fantasy figure trying to break through to reality,' Cameron said in an interview.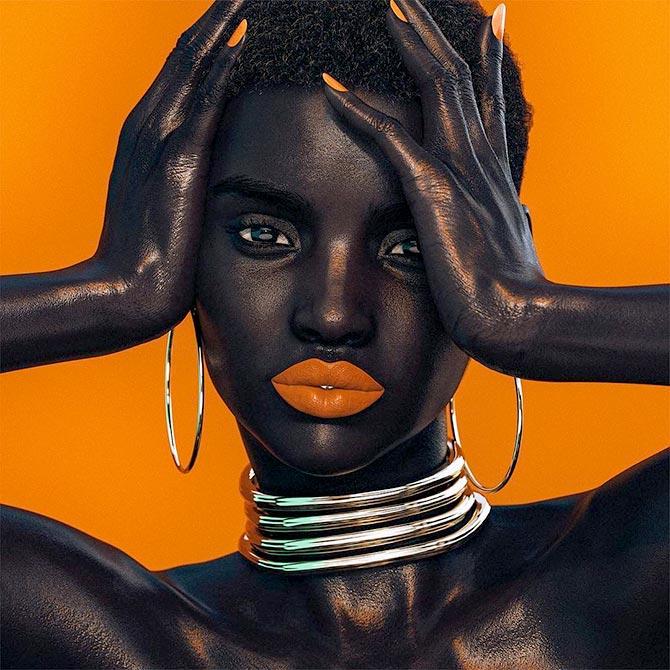 Shudu has an Instagram profile with over 1,28,000 followers, who can't stop raving about her beauty.
'How crazy is this!' wrote one of her followers. 'A computer-made Insta girl,' he added.
'She's absolutely stunning. I am blown away by this,' said another follower.