A condom brand thought it was a good idea to sponsor a fashion show.
Hitesh Harisinghani/Rediff.com was witness to what followed.
Some 36 teams from 11 institutes in Mumbai participated in a contest to create, what the good folks at Skore Condoms wanted -- 'chic costumes' using their... erm... products.
Of course, we never thought 'chic' and 'condoms' could go together in one sentence (till we wrote this one of course).
But the results are here for everyone to see: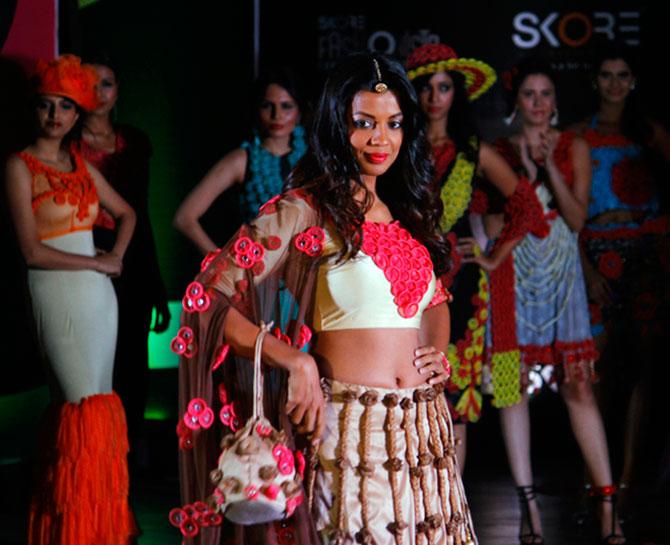 Mughda Godse, the star of the evening, looked... ahem... effortlessly chic. Or so we were told.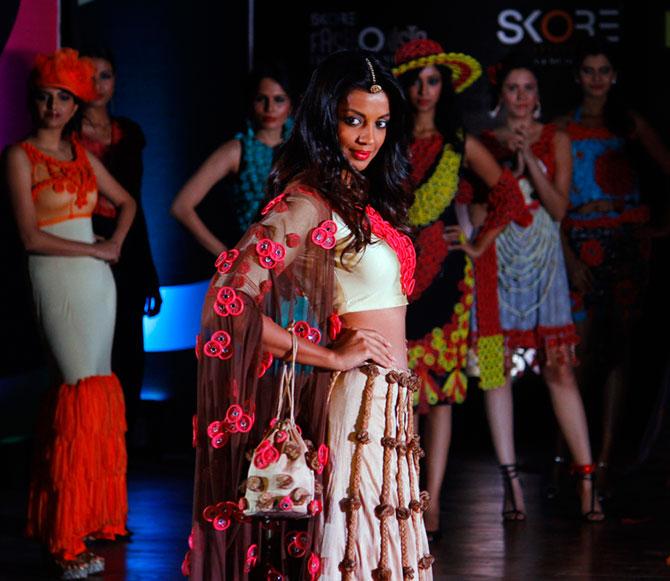 She even did a turn! So we could see more condoms.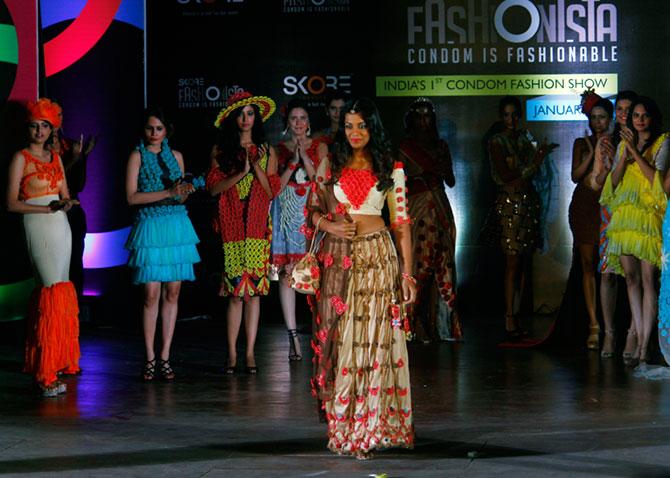 And to be quite fair to her, Mughda looked quite at ease with all that rubber all over her!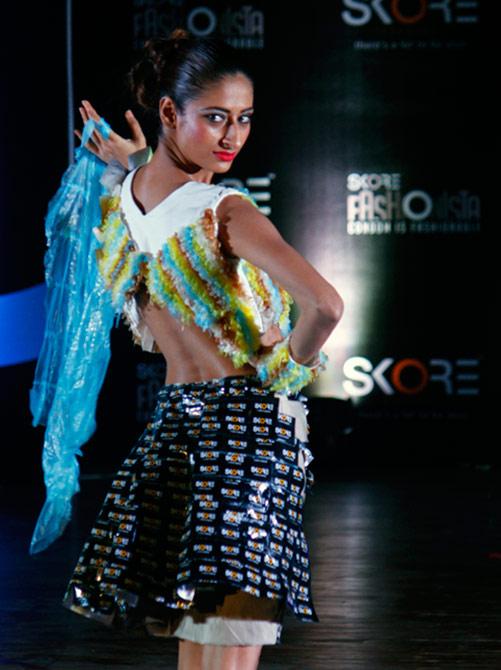 Just in case you were wondering who the sponsors of the show were (you know, if missed all that branding in the backdrop) this skirt pretty much nailed it.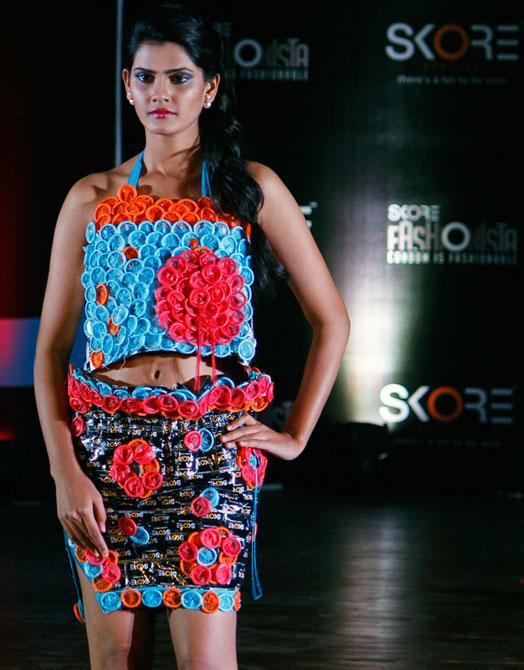 This earnest effort at using as many condoms as you can humanly fit on a blouse...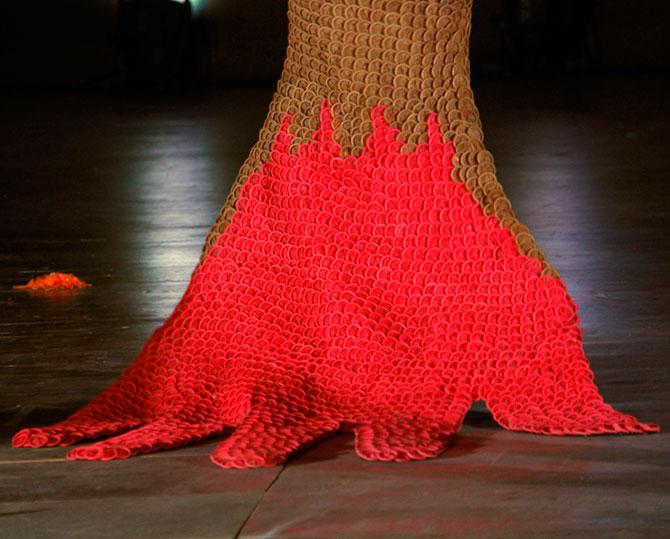 And this one that also had a trail!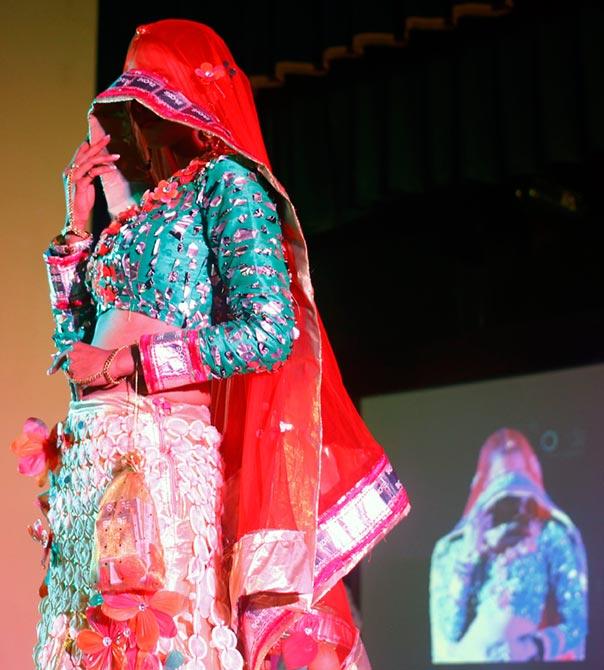 Then there's this design... you know, just in case you want to get married wearing condoms?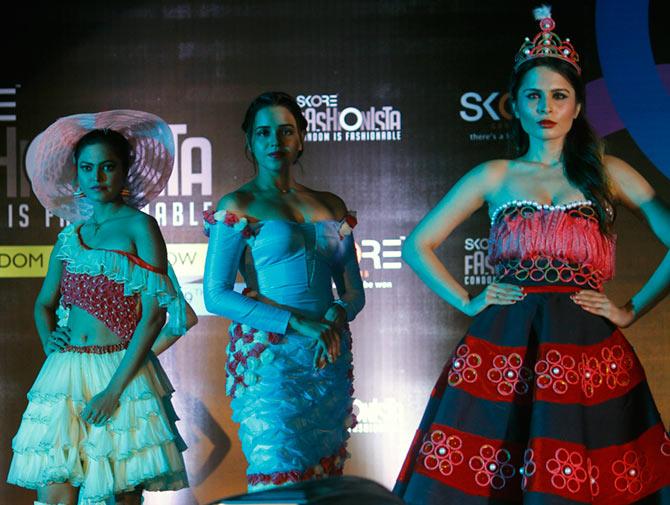 A tiara with condoms was perhaps the most disturbing thing we may have seen...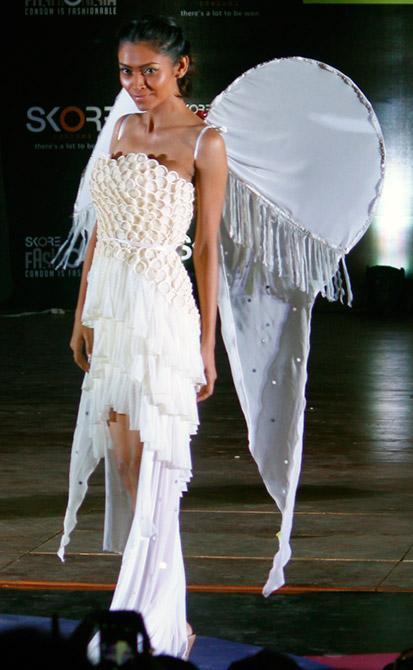 But surely a ... erm... condom fairy is wrong at so many levels we cannot begin to explain.
We are going to hazard a guess that this one's waterproof.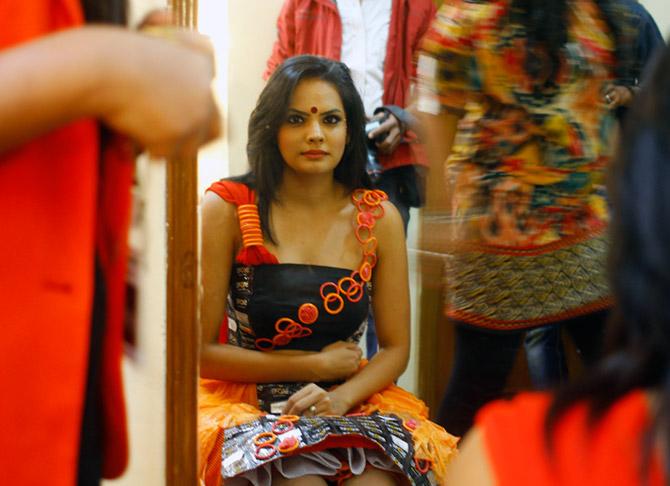 And we wind up with this backstage image of a young model awaiting her turn.
So what's the moral of the story, kids?
That's right! Always practice safe sex!
Photographs: Hitesh Harisinghani
Also read: