As the model covers Vogue Mexico, she recalls the time she visited the country as a child and fell in love with it.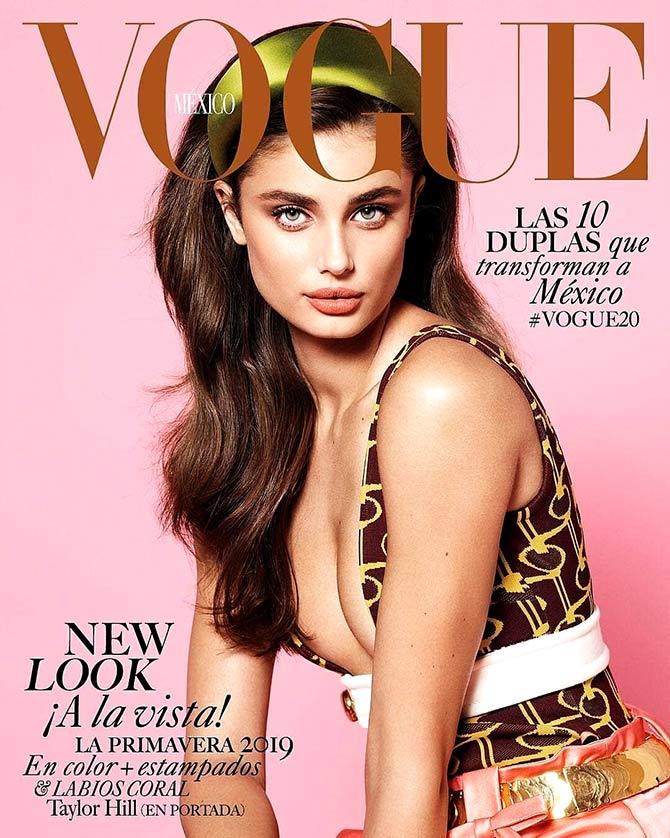 Taylor Hill's Vogue Mexico cover is special as it brings back fond memories of childhood.
'When I was a child, my family and I visited an orphanage in the outskirts of Chihuahua Mexico during the Christmas holidays,' writes the Victoria's Secret model.
'I fell in love with the country, the people, and of course those beautiful children.
'Mexico will always occupy a special place in my heart.
'I would like to thank the director of Vogue Mexico and his team for giving me the opportunity to come out on this cover @voguemexico.'
Shot by Phil Poynter, the cover has been styled by Vanessa Chow.