The Israeli actor model displays her envious frame posing on the cover of Vogue magazine's May issue.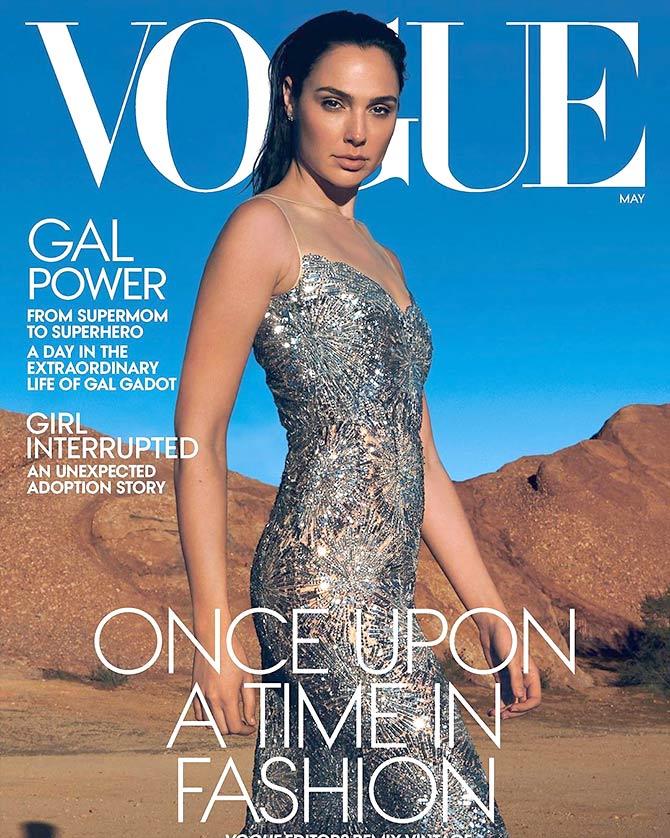 Gal Gadot, better known as Wonder Woman, the character she played on the screen, is on the cover of Vogue magazine's May 2020 issue.
While several people have called the magazine's timing and photoshoot as unfortunate in current times, the actor also shared her concerns while sharing the cover.
'This was shot at Vasquez rocks a few months back...Who could have imagined what was coming?' the Israeli actor wrote on her Instagram.
Meanwhile, some users have slammed both the actor and the American magazine for the choice of the actor.
'Given that her name has become synonymous with 'tone deaf' during this epidemic, maybe it might have been prudent to put someone else on your cover for this particular issue?,' a user wrote on Instagram.
The cover is shot by American portrait photographer Annie Leibovitz.