Image Alert: Too much hotness ahead! You might need to switch on the air-conditioner.
At 25, this Belgian-born model has taken the world of glamour by a storm.
One look at her Instagram page... and you will simply M-E-L-T.
From her striking ramp appearances for high-street labels to sassy brand endorsements, she will floor you with her hot bod and coy looks.
Now we know how this supermodel topped in the Maxim Hot 100 list.
Still guessing who this hottie is?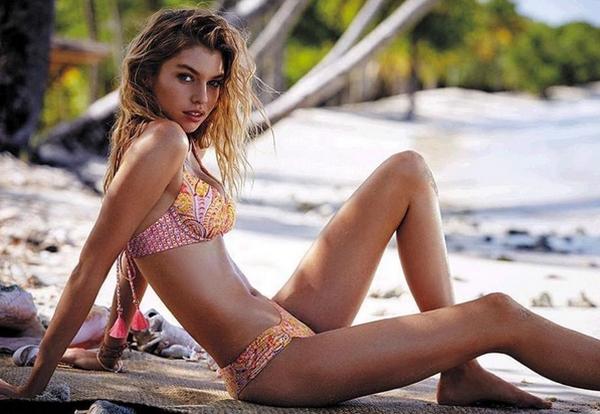 IMAGE: Stella Maxwell sizzles it up in a printed bikini for a photoshoot. Photograph: Kind Courtesy Stella Maxwell/Instagram
She's Stella Maxwell -- who was rumoured to have dated Miley Cyrus earlier.
She is crowned the 'World's Most Beautiful Woman' this year.
Born to Irish parents Stella Maynes and Maurice Maxwell (who worked as a diplomat), Stella has lived all over the world because of her father's job.
In an interview with the Independent.ie she credits her successful career to "being something of a late bloomer."
"I know I was not the hottest chick at school! We all peaked a little later than the other girls," she mentioned in the interview.
Want to know more about her and why she deserved to win this title?
We present her life in a nutshell with just 10 photos. Take a look!
1. A photographer's delight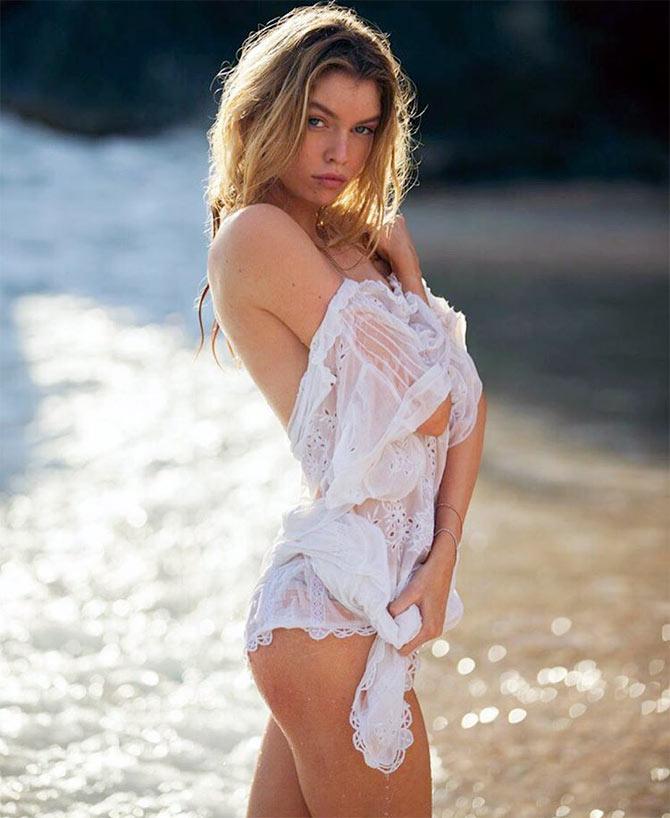 Photograph: Kind Courtesy Stella Maxwell/Instagram
It's all in those Pacific-blue eyes that create magic all around.
But what makes Stella the supermodel of the moment is her super sensuous looks and drop dead sexy lithe frame.
2. A hero to her fans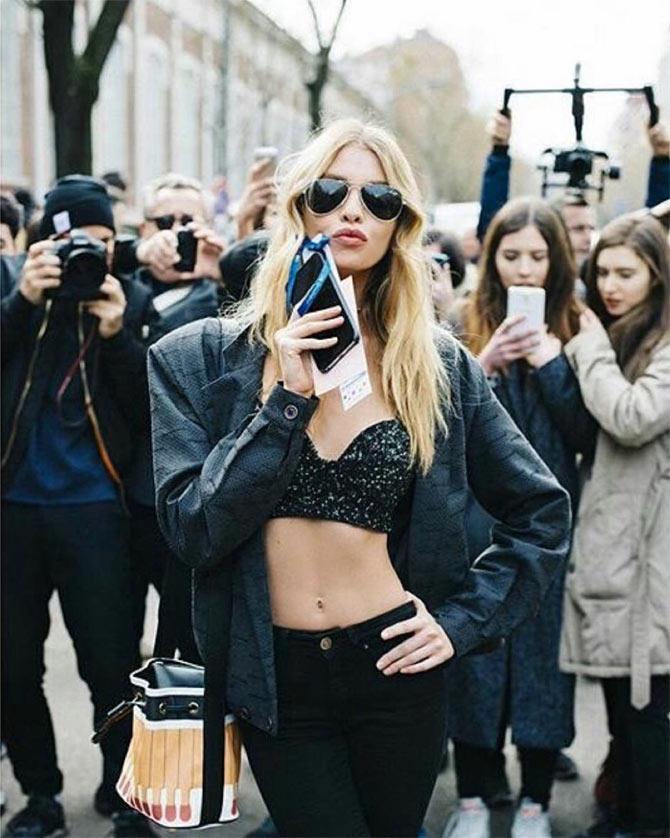 Photograph: Kind Courtesy Stella Maxwell/Instagram
With 1.7 million followers on Instagram, she is fast becoming one of Instagram's most followed model.
If spotted off-duty, her fans just can't hold their cameras back.
3. She's stomps the ramp like a BOSS!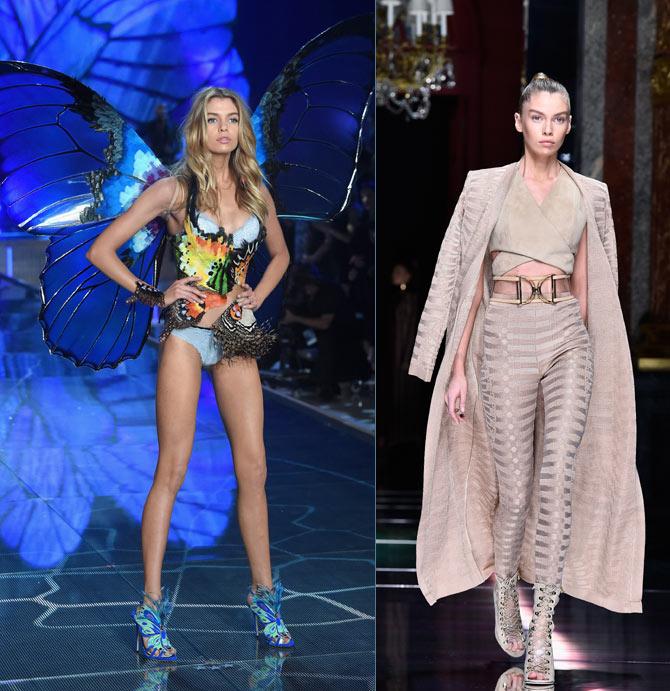 Photograph: (for left image) Jamie McCarthy/Getty Images (for right image) Pascal Le Segretain/Getty Images
Stella was first discovered by Dunedin fashion agent Aliana McDaniel in 2008, after which, she was signed by Donald Trump's agency.
Later, she landed into a contract with Victoria's Secret in 2014, and in just a year, she made her angel debut (image on left)
In fact, in an interview to Maxim magazine, she confessed to receiving a call from her agent telling her she would officially be the first Irish Angel.
Now that's quite a moment of pride, isn't it?
The leggy beauty has since walked for brands Fashion Rocks, Giles, Jeremy Scott, Marc Jacobs and Moschino.
This year too, she walked for labels like Balmain (image on right), Versace, Marc Jacobs and Fendi, to name a few.
4. She is one hot covergirl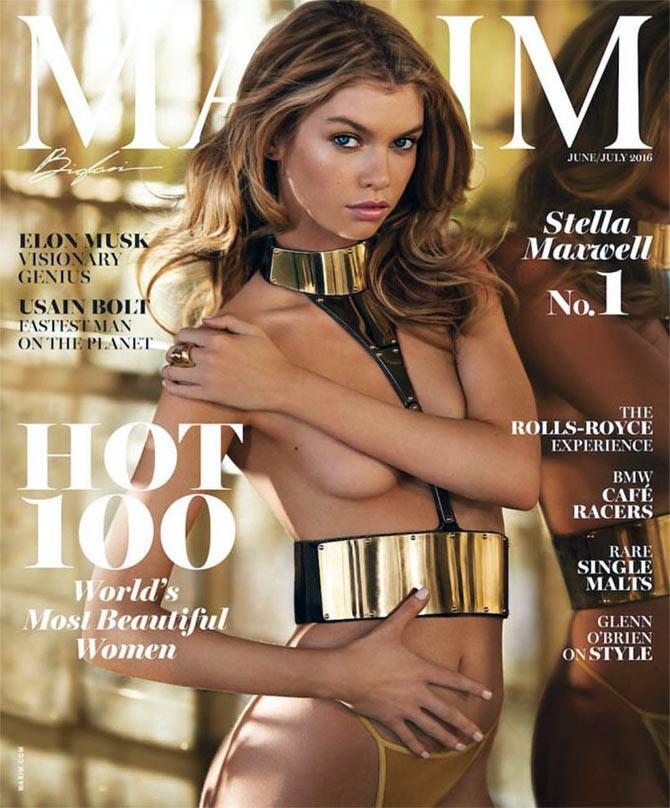 Photograph: Kind Courtesy Maxim June-July 2016 cover
Name a fashion magazine, and she has worked with them all -- from Elle (Italy, UK), Vogue (Spain, Italy, Japan and UK) to Glamour, The Last Magazine, the list continues.
Recently she kicked up a storm posing for Maxim's cover wearing nothing but a gold breastplate and a pair of underwear.
It was through the magazine cover that the world got to know who the's most beautiful woman alive.
Speaking about her achievement in an interview with Maxim, Stella said, "Twenty-five feels like the beginning. There is so much still to be done."
5. She's full of life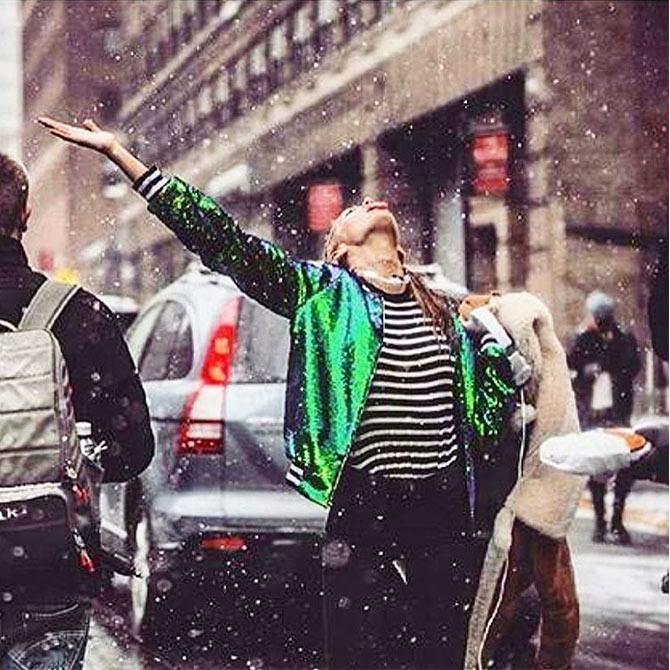 Photograph: Kind Courtesy Stella Maxwell/Instagram
When Stella is off work, she is quite like a child who truly enjoys life.
Her Instagram feeds are loaded with pictures of her having fun, wearing trendy ensembles or simply goofing around with buddies.
We find this picture of her eating snow too cute.
6. Bikini beauty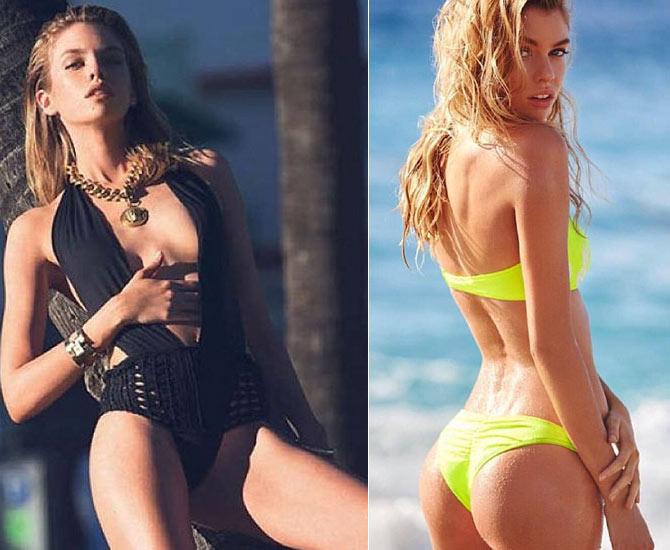 Photograph: Kind Courtesy Stella Maxwell/Instagram
OMG! Those beach bums.... and our eyes popped out of socket.
Don't you think she has the perfect bikini body? Trust, she certainly does.
No wonder why she is the postergirl for top end glamour magazines.
7. A food lover.. yes!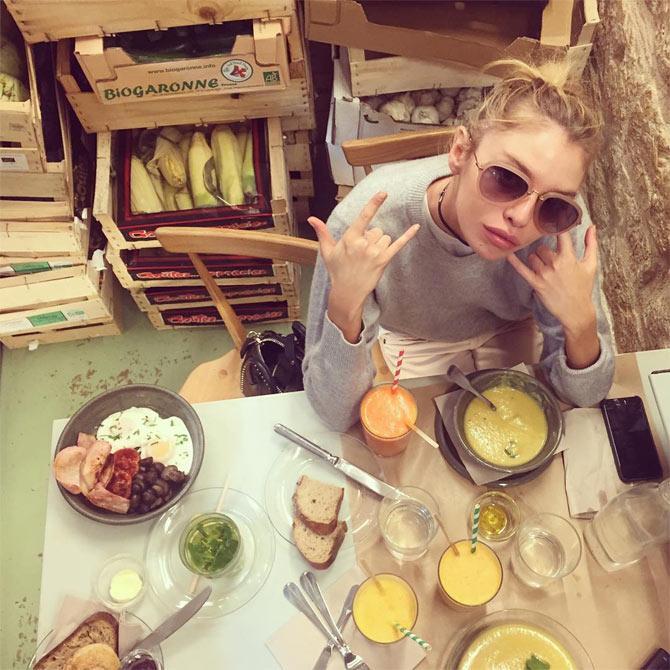 Photograph: Kind Courtesy Stella Maxwell/Instagram
Think she survives on salads and juices only?
Nah... not at all.
In one of her interviews with Elle, she said, "Dream food day, hmm.... maybe a hamburger and fries.
"But honestly it's not really a dream because I tend to eat what I want to for the most part. I think the key with diet is balance."
Now you know the secret to that sexy figure.
8. She's a fitness freak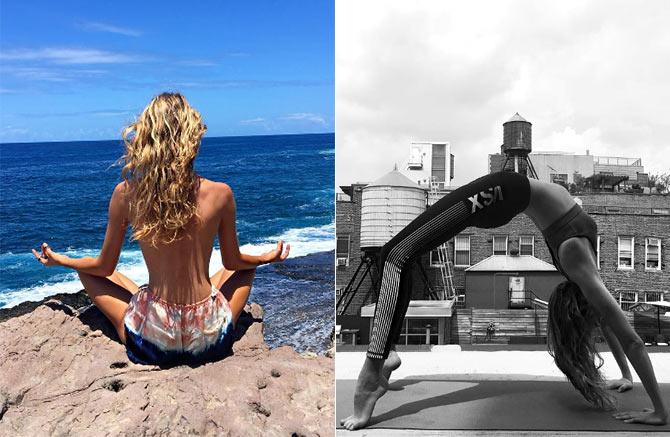 Photograph: Kind Courtesy Stella Maxwell/Instagram
Wondering how this food lover maintains that body of hers?
She sweats it out everyday at the gym. And sometimes, she even takes to yoga to keep herself in shape.
Inspired much?
9. She's a water baby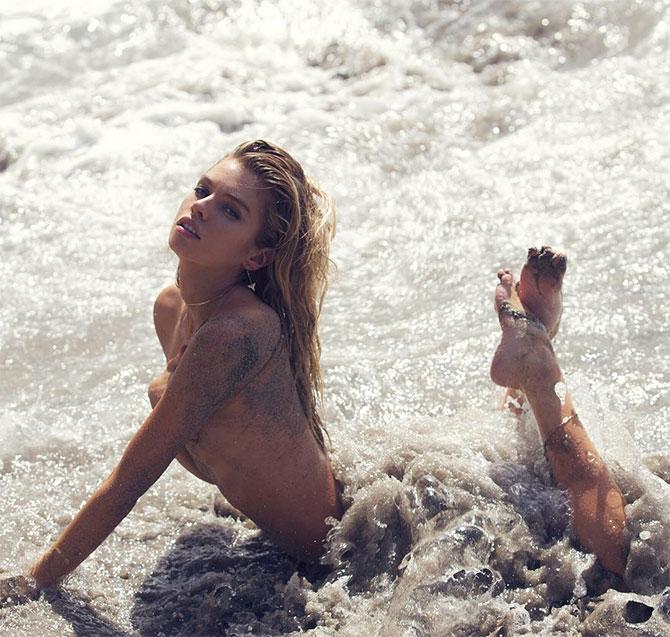 Photograph: Kind Courtesy Stella Maxwell/Instagram
Gasping out of breath? Well, that's what happens when Stella hits the water.
She takes to water like fish, striking sensuous poses and making us jealous.
She looks nothing less than a mermaid in the picture above, that was taken at St Barths in France.
10. Always red carpet ready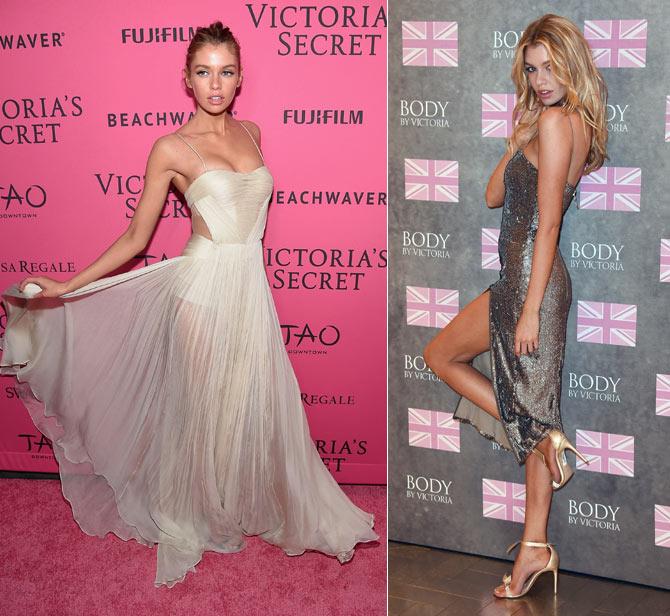 Photograph: (for left image) Michael Loccisano/Getty Images (for right image) Gareth Cattermole/Getty Images
Stella knows how to stand out in the crowd. Her red carpet fashion has never failed.
From flowy cut-out gowns (image on left) to glimmering thigh-high slit midis (right), she pulls them off with such grace.
There is no doubting that she's one hell of a beautiful woman!
ALSO SEE
14 HOT celebrity kids turned models