Deddeh Howard's Black Mirror project on diversity in fashion has made her the queen of Internet.
Deddeh Howard was born in Liberia, West Africa. When she chose to become a blogger, she wanted to use her talent to address women-related issues and spread positivity to the world.
In December 2016, the Los Angeles-based beauty started the Black Mirror Project, a photo campaign featuring her, a dark-skinned woman, that recreated popular ads by top brands featuring white skinned models.
"When growing up as a girl I always wondered, why the big brands such as Gucci, Chanel, Louis Vuitton, Guess and many others rarely seem to use a black model? And if they do, a very small group of black models does make the cut here and there, but that group seems to remain pretty much identical over a long period of time," Howard expressed in SecretofDD, her blog.
The campaign photographed by Raffael Dickreuter became viral and made Deddeh an overnight sensation.
Deddeh, 27, who now promotes international brands like Reebok and Prada describes herself as a fashion blogger and medical student.
She uses social media to post inspiring messages of body positivity and even shares interesting videos of her doing yoga and working out.
Here's a sneak peek into her amazing life through her Instagram posts.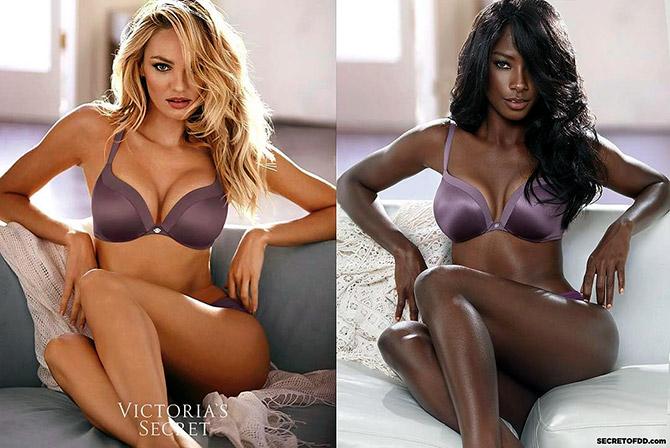 IMAGE: Through the Black Mirror Project, the blogger invites women of all shapes, sizes and colours to embrace their bodies.
'With this Black Mirror project I hope to show the world that it is time for all of us being seen. Just like a Gisele Bundchen, Kate Moss or Candice Swanepoel gets to travel the world, shoot the most amazing campaigns and live an exciting life to inspire young girls, let's give the next generation something to believe in,' she blogged.
All photographs: Kind courtesy Deddeh Howard/Instagram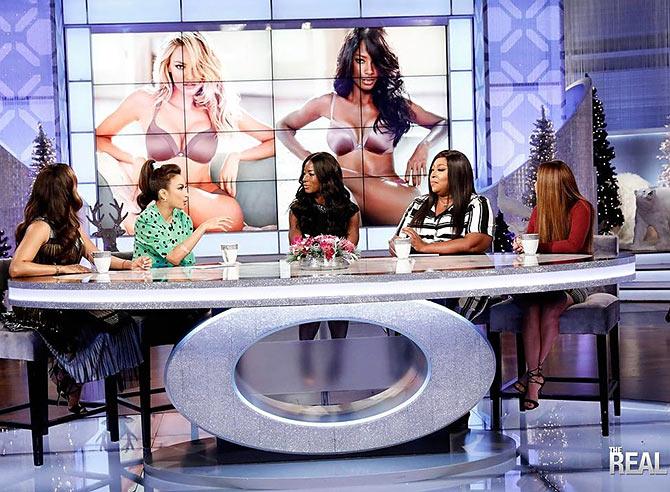 IMAGE: She even spoke at length about the need for inclusivity and diversity in the fashion and modelling world.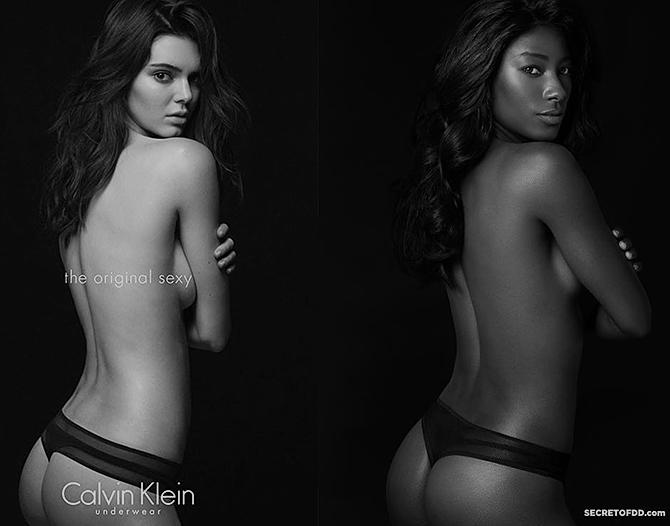 IMAGE: She feels that individuality is the new sexy.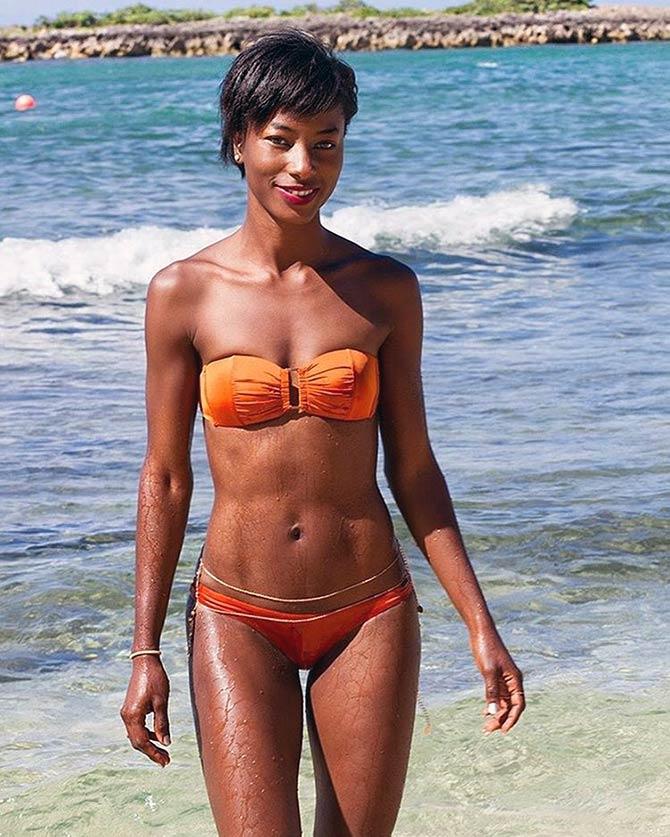 IMAGE: Deddeh never loses an opportunity to work out and that reflects in her sculpted figure.
'Wear a bikini because you work so hard on that body' she urged women through her posts.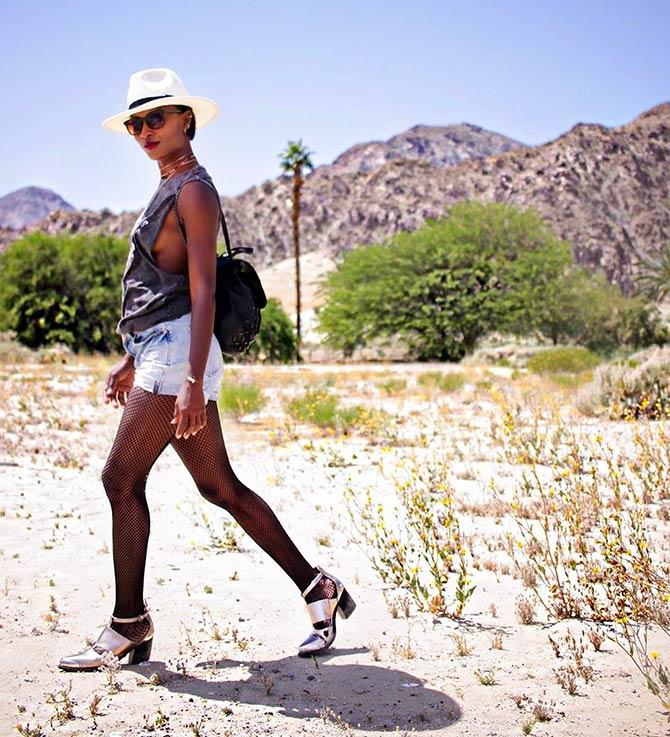 IMAGE: She attended her first Coachella this year in a private jet and made sure it inspired every one to chase their dreams.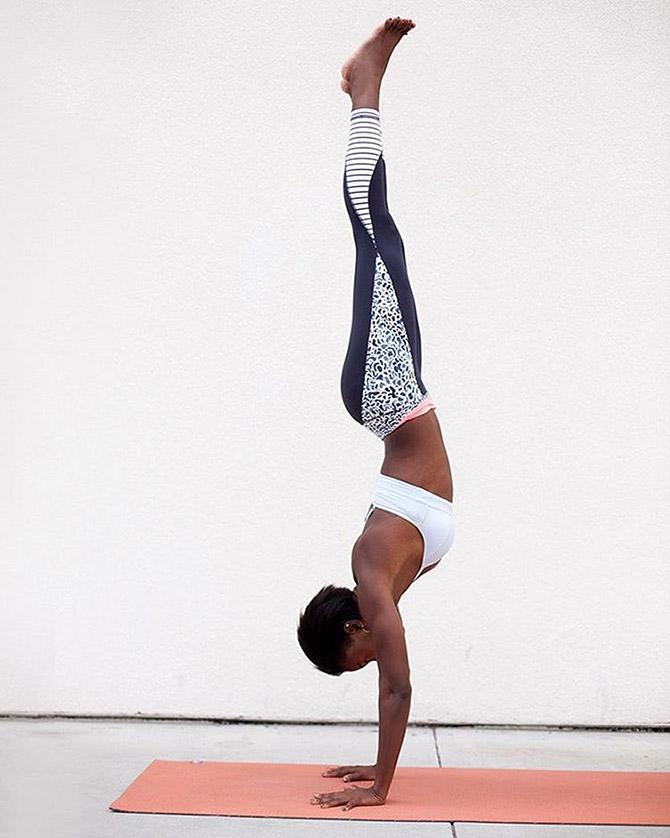 IMAGE: She uses yoga poses in an interesting way to share life lessons.


'Don't let the fear of the time it will take to accomplish something stand in the way of your doing it,

' she captioned this handstand pose.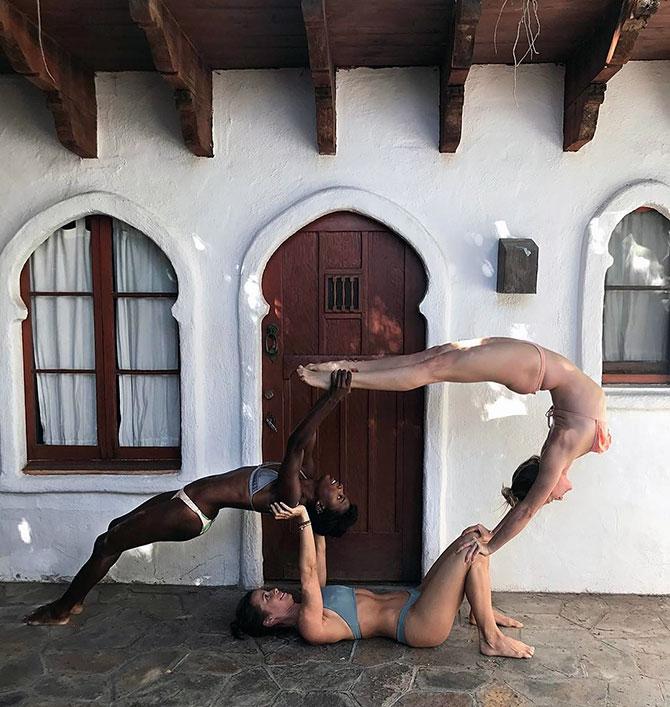 IMAGE: Featuring two of her friends in a circle pose, Howard shared this message: '

There is no limit to what we, as women, can accomplish. We rise by lifting each other.'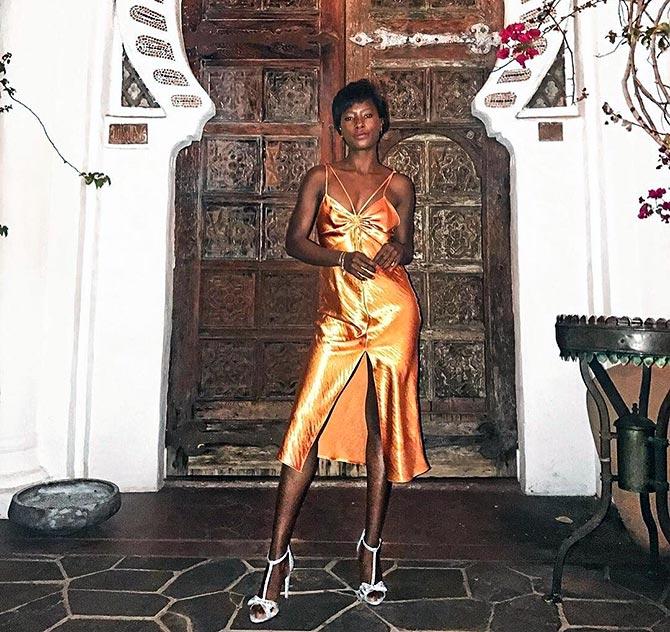 IMAGE: The colour of her skin doesn't limit her from experimenting. She wore this bright orange slit dress with white heels and rocked it like a boss. She even called it her favourite colour.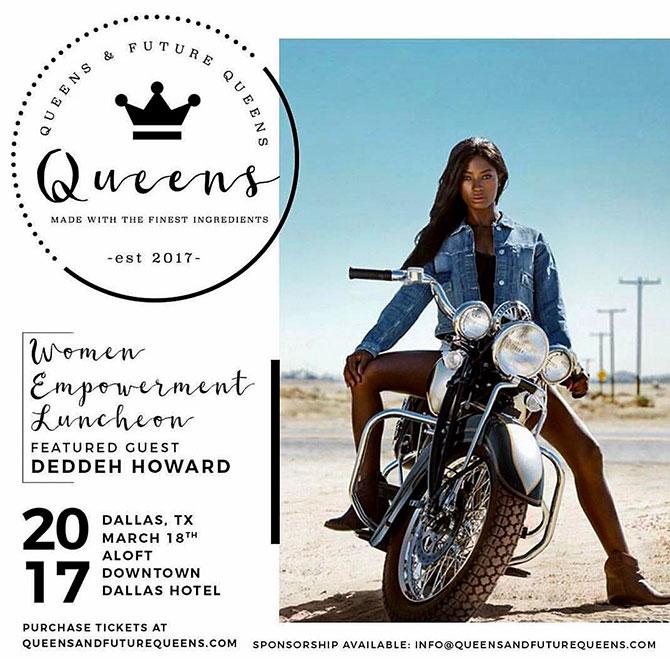 IMAGE: She inspires women to shatter the glass ceiling, challenge stereotypes, share their positive life experiences and follow their passion.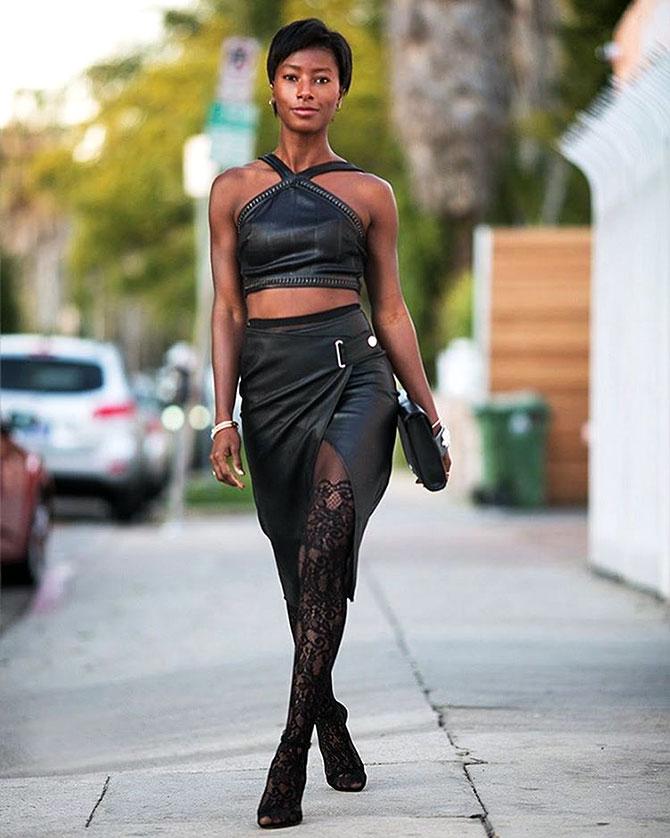 IMAGE: 'Risk anything! Care no more for the opinion of others ... do the hardest thing on Earth for you. Act for yourself. Face the truth and control your own destiny or someone else will!' she shared about this photo.