We bet you can't take your eyes off her!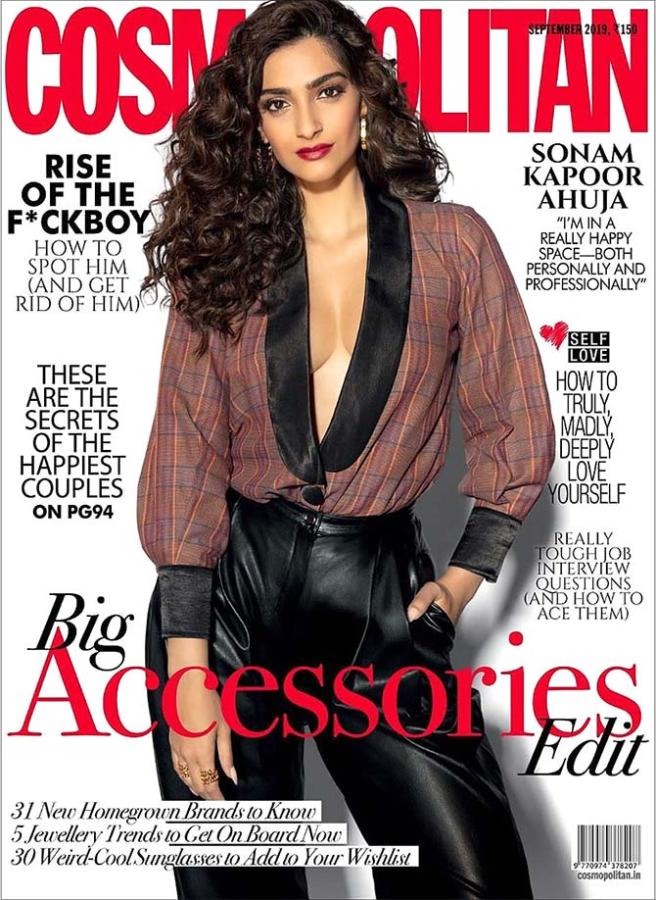 Trust Sonam Kapoor to surprise you with her bold fashion choices.
On the cover of Cosmopolitan, Sonam is wearing a full sleeved plaid shirt from Rara Avis by Sonal Verma with black faux leather pants from Siddhartha Tyler.
With her hair styled in curls, the actor looks sexy in the top featuring a daringly deep plunging neckline.
She accessorised her look with earrings from Louis Vuitton and rings from Outhouse.
Sonam's look is put together by Zunaili Malik and the cover is shot by photographer Ishaan Nair.
Do you think Sonam Kapoor looks hot on the magazine cover? Share your comments in the messageboard below.