It's simply infectious. We can already see you smiling :)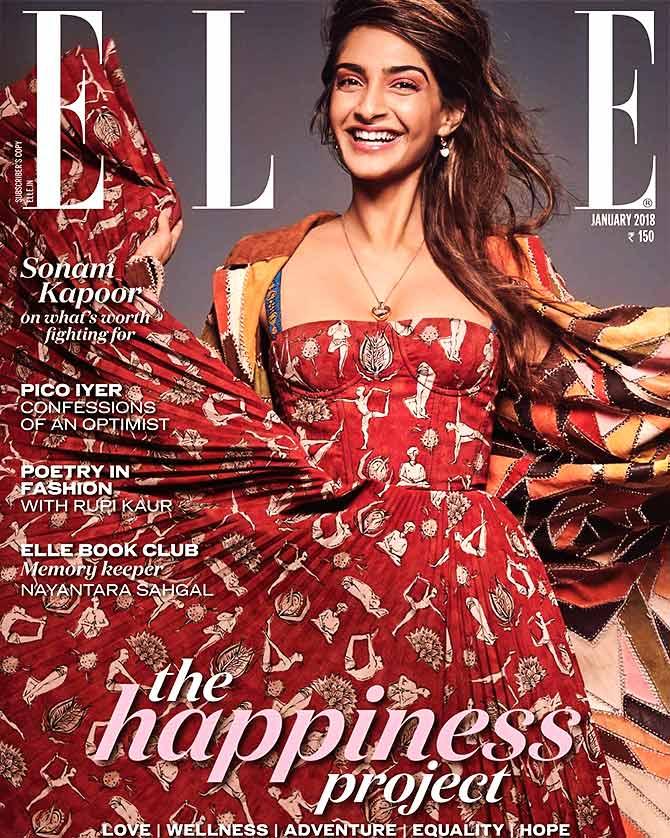 Photograph: Elle magazine cover, January 2018
Sonam Kapoor has graced several covers and made heads turn as a fashionista.
But this is probably the first time that her infectious smile is highlighted on a cover!
The actor graced the January 2018 cover of Elle magazine, looking gorgeous in a lovely red printed dress. The highlight of the cover is (of course) not the clothes she is wearing, but her smile.
Titled The Happiness Project, the cover is the perfect sets in the mood for the New Year.
In the digital cover for the magazine, Sonam is seen dressed in a floral top. With unkempt hair and minimal pink make up, the actor is all smiles on the cover.
The official Instagram page of Elle magazine shared the cover.
'Beaming bright on our January digital cover, @sonamkapoor perfectly captures our #mood for 2018!' they captioned it.