The actor shared a powerful note encouraging women to feel good about their bodies.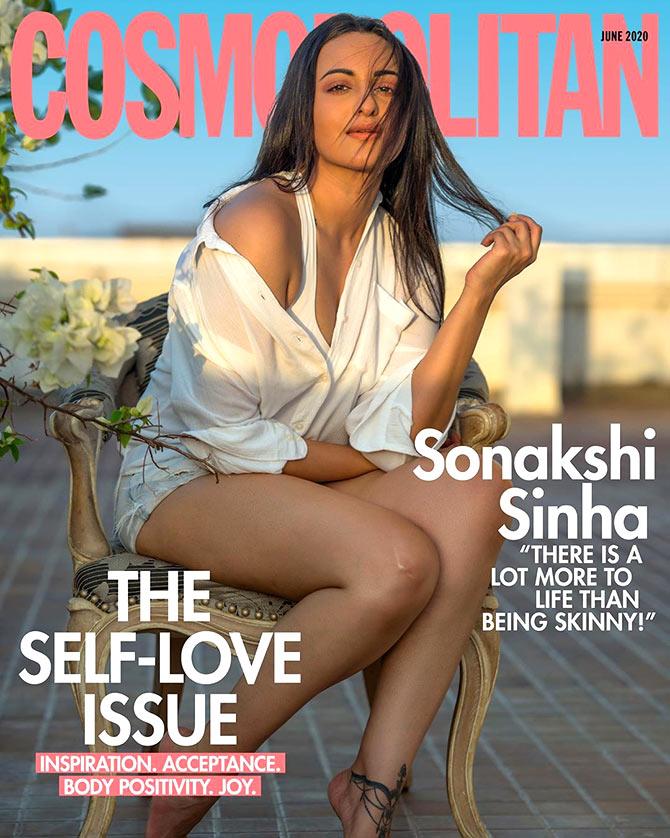 Sonakshi Sinha is not letting any negativity enter her life.
In fact, the actor recently shared some stunning pictures from her latest photoshoot at home.
Sonakshi is on the latest cover of Cosmopolitan India's 'Self Love' issue featuring young changemakers who took on bullies and trolls in their own way.
In one of the photographs shared by the actor, she is wearing just a white unbottoned shirt over denim hot pants playing with her hair and flaunting her legs.
'Constantly being told to look a certain way? Fit a certain mold? Be yourself. Love yourself,' the actor wrote against the photograph.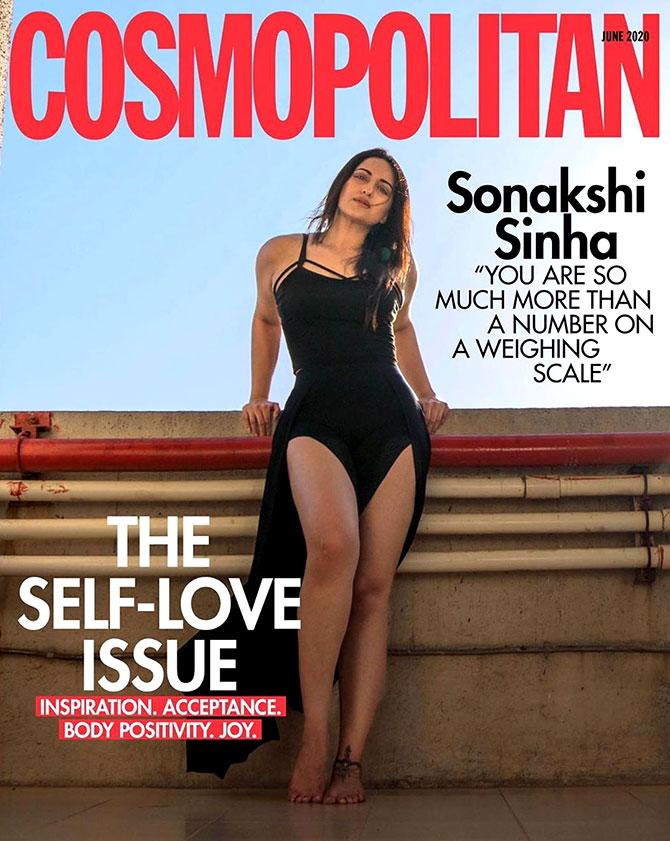 In another cover, Sonakshi is wearing a black slit dress revealing her curvy bod.
'You are SO much more than all that you've been told you are. Read that again. Let it sink in,' the actor wrote inspiring people to be proud of their self and bodies.
The pictures were photographed by Sonakshi's brother Kussh Sinha.