Why let it dangle from the shoulder when you can wrap it around in multiple ways?
The six yards of Indian fabric is fast becoming an international phenomenon, with the likes of Gisele Bundchen, Serena Williams and Paris Hilton donning it at various occasions.
The versatility of the fabric is what makes it so likeable across demographics.
You can wear it to a beach party, a business meeting or even to a red carpet event.
We bring you some interesting ways to style your drape, straight off the ramp.
Take a quick look and tell us what you think!
Bored of the pallu dangling on your side?
Drape it like an accessory around your neck. Never thought of it before, right?
Photograph: FDCI/Facebook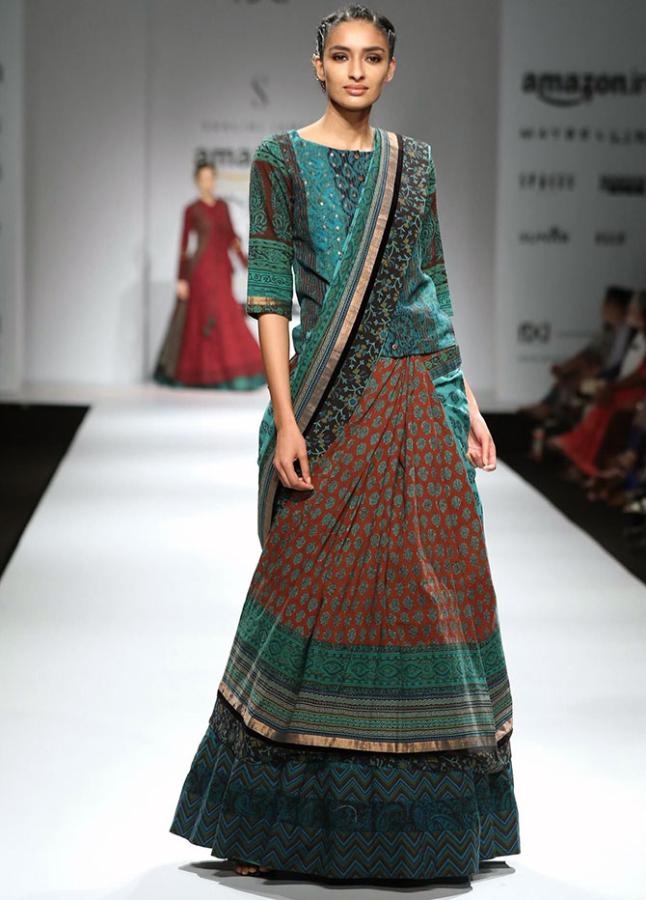 The lehenga saree style can never go out of fashion.
Wrap the saree over a long skirt, just like Diana Erappa in this Shalini James creation.
Simple, isn't it?
Photograph: FDCI/Facebook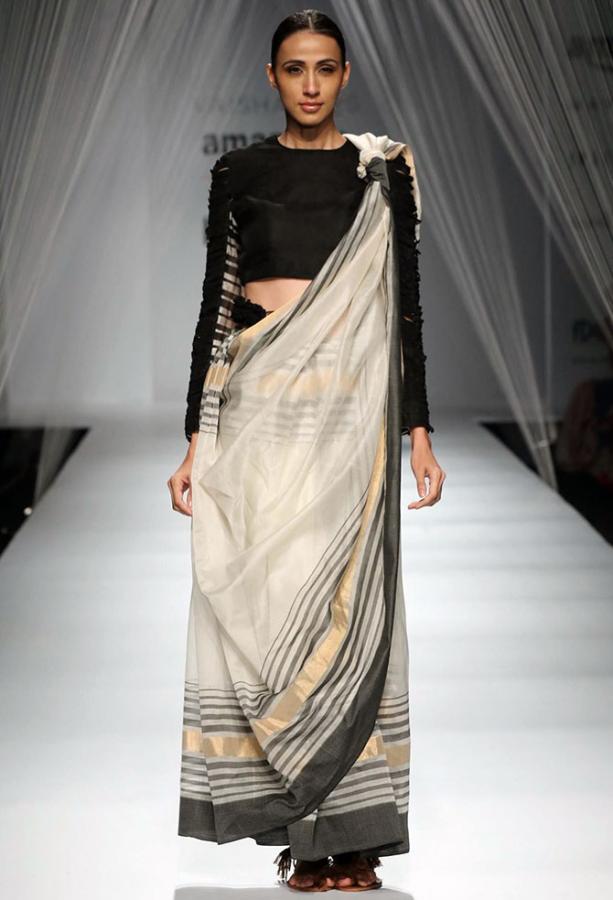 If you want to keep it traditional, you may recreate the classic Thakur Bari style.
Take two large pleats in the front and drape the pallu of the saree twice over the torso, like Alesia Raut in this Vaishali Shadangule creation.
Photograph: FDCI/Facebook
Want to do the monochrome?
Ditch the blouse for a kurta and pleat the pallu well for a neat look.
Photograph: FDCI/Facebook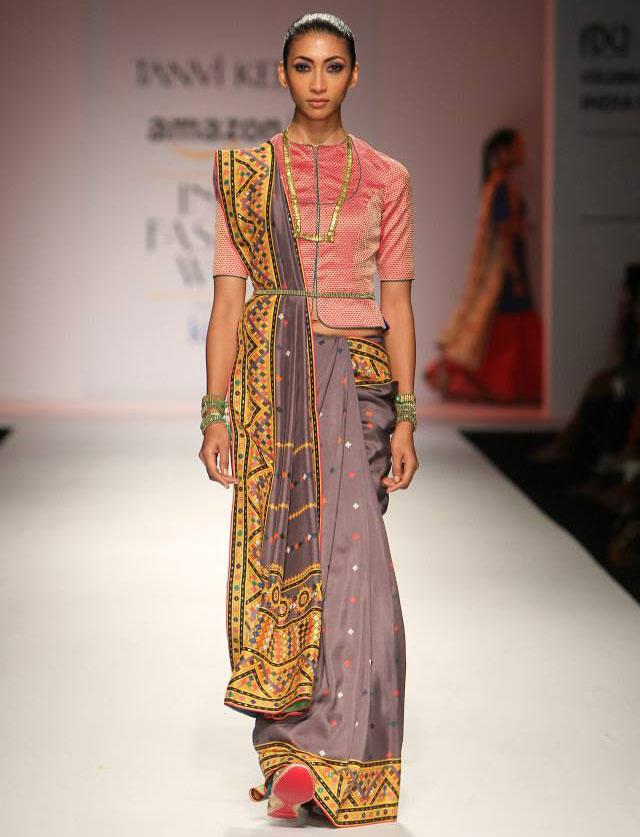 Better still, accentuate your look with an ethnic saree belt.
Photograph: FDCI/Facebook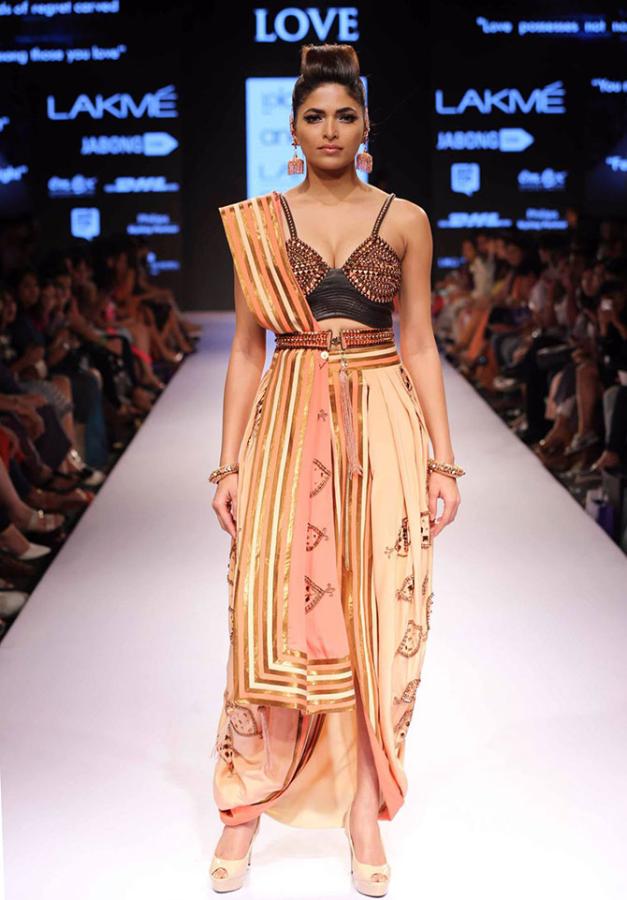 Looking for something spunky?
Combine the dhoti styled saree with an embellished short corset.
Jazz it up with funky accessories and front poof hairdo and you are sure to turn heads.
Photograph: FDCI/Facebook
Can't get the pleats right?
Just drape it the tribal way and pin up the pallu like Sony Kaur did with a Shruti Sancheti creation.
Hassle-free, isn't it?
Photograph: Lakme Fashion Week/Facebook
Have a sexy midriff? Flaunt it with a jacket blouse and drape your saree like a dupatta.
Photograph: Lakme Fashion Week/Facebook
#Swagger and #Saree -- speaking of which, we were reminded of Aditi Rao Hydari's latest ramp outing.
Drape your sari over a fitted trouser or jeggings and oomph up the look with statement jewellery.
Photograph: Lakme Fashion Week/Facebook
ALSO SEE
Video: How to drape a saree, Maharashtrian style
Video: How to wear a sari Tamil style