Back in 2015, Aishwarya Sushmita won Kingfisher Supermodels 3.
The contest gave her an opportunity to shoot for the Kingfisher Calendar 2016.
Four years later, she is a popular face on the Indian ramp.
Aishwarya Sushmita, who hails from Darbhanga, Bihar, talks about her journey, what she likes about modeling and why she would love to act some day.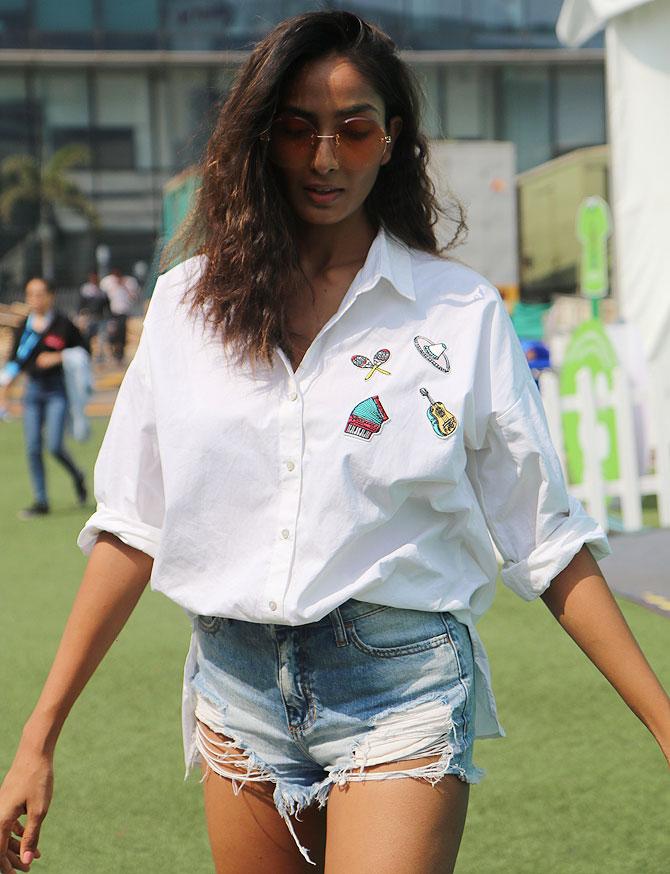 What do you like about being a model?
The lifestyle! It is so different from other professions.
Is there something you dislike about the profession?
Modeling is a tough industry. It requires great discipline.
At times, there is a pizza lying in front of me, but I can't eat it.
It is what the job demands. And if one is going to hog, then they must be prepared to sweat it out at the gym.
If you weren't a model, what would you be?
I never thought of becoming a model.
I always wanted to become an IAS officer.
I did my Masters in Philosophy just so that I could pursue IAS.
If modeling didn't happen for me, I'd probably be an IAS officer.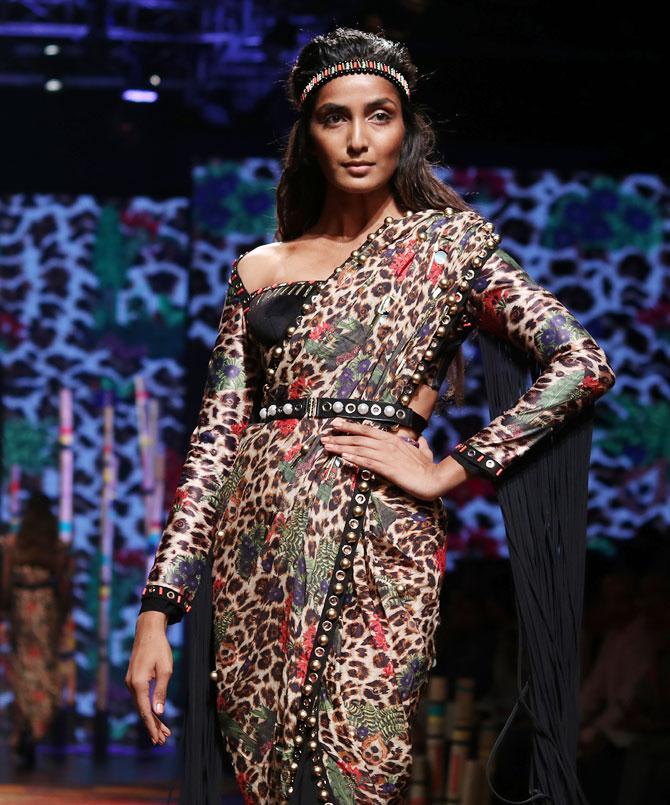 What were your growing up years like? How have things changed now?
I was born and raised in Bihar. I come from a small town there.
Back in school, I was a tomboy. But a quiet and well-mannered one.
I started modeling when I was 21.
When I won Kingfisher Supermodels 3, I had no idea how to pose like a model or even walk the ramp.
Through the years, I have learned so much.
However, the one lesson that modeling taught me was to be professional.
I have had to work extremely hard to come this far.
Getting the support and encouragement of your parents...how has that helped your career?
Like I told you, the place I belong to is conservative, but progressive.
My family, of course, was very broad-minded. My father has always supported me.
He was the one who insisted that I gave modeling a shot.
He told me if it works, good. If it doesn't, I could always come home.
My parents have been very supportive. That's the best thing.
I don't really pay heed to what others say, but my family's opinion matters. I have come this far, thanks to them.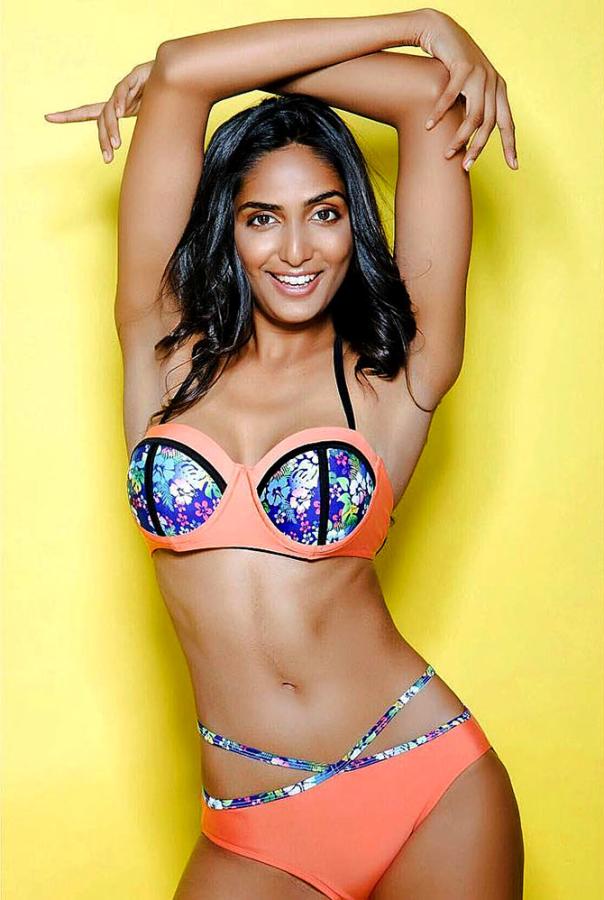 Have your parents watched you walk the ramp?
Yes! I can't tell you how thrilled they are every time they watch me on the ramp.
I walked the runway for designer Anita Dongre at Lakme Fashion Week, and my father posted it on Instagram.
He is very active on social media and keeps tweeting all day. He was so proud of me.
How do you usually start your day?
I stick to a healthy breakfast of white egg omelette, yoghurt, muesli and fruits. Juice is something I won't miss out.
Models tend to follow a healthy lifestyle.
We may hog, but workout a lot.
I don't want to compromise on food, so I workout and run at times.
Tips on how to look good during fashion weeks
Our skin needs to look good. It helps to stay hydrated.
Fashion weeks can be really stressful.
So, it depends on how patient you can be.
My advice is to stay calm and things will fall in place.
What are your hobbies?
When I am not modeling, I paint.
I am a badminton player and post Lakme Fashion Week, I am waiting to hit the court.
Inspiration
I always wanted to act. I never thought I would get so far as a model.
I'm inspired by Deepika Padukone.
I see a lot of similarities between us -- the skin tone, we are both badminton players, and tall too.
Advice for aspiring models
So many young women out there want to become models.
Some girls (from small towns) are scared, because modeling is still not accepted in the society.
I feel they must give it a try. Come out of your shell and shine.