The actor, who turned 50, reveals that she will never give up on love.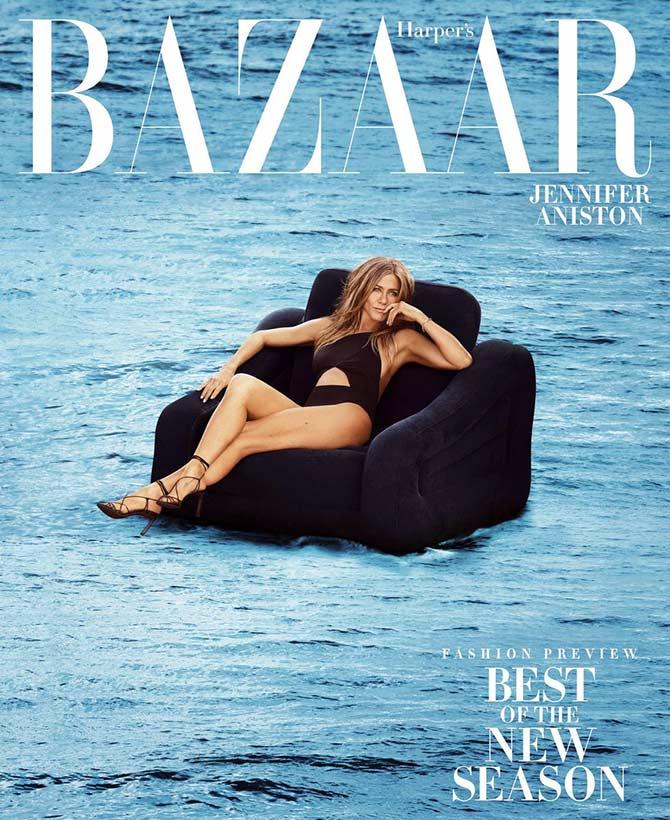 Age is just a number for Jennifer Aniston who seems to be getting better with each passing day.
At 50, she will knock your socks off with her stunning Harper's Bazaar cover.
Dressed in a black cutout swimsuit, the actor bared her curves as she posed in an armchair in the middle of the sea.
Commenting about her romantic life, Jennifer told the mag: 'I have zero time, to be honest.
'My focus has been on the show (), so dating has not been one of my first priorities.
'I feel like whatever (romance) looks like, it will present itself, and it's not about seeking it out, you know?
'When it comes knocking, it's going to be welcomed.
'I'm not like, 'No, I'm done with that. That's never going to happen again.'
'But I would say I don't find any of my past has given me a reason to harden up and create a shell or a wall of 'No more, that's it, I'm closed.'