The 28-year-old actor is on a reset mode.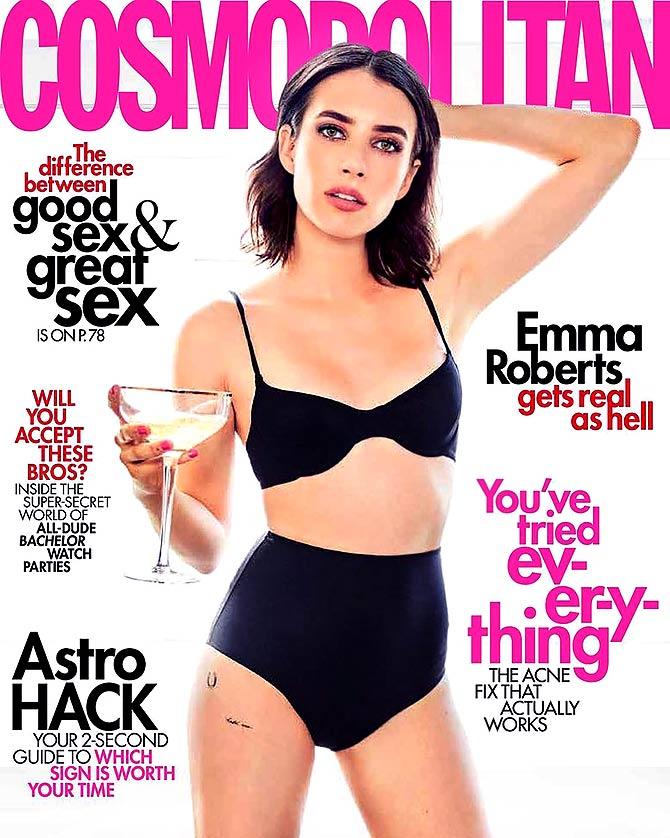 Emma Roberts cuts a sexy figure in a black bikini as she sizzles on the cover of Cosmopolitan.
Titled 'Emma gets real as hell', the cover reveals a new side of the actor.
'June cover star @emmaroberts is ready to stand on her own, be a movie star...and wear fewer clothes,' the mag captioned the cover on Instagram.
Emma shared the cover on her Instagram page, revealing that it was a dream come true for her to star as Cosmopolitan's cover girl.
'As a teenager, I felt like if you liked to read, you were a nerd, and if you cared about shoes, you were a girly girl,' she revealed in an interview with the mag.
'I wanted to create a place where you could do both and be both.
'We're living in a time when you can't opt out of being smart,' she added.
'You have to pay attention. You have to read. You have to nourish your brain every way you can.'