Sania Mirza sports the androgynous look on L'Officiel's cover.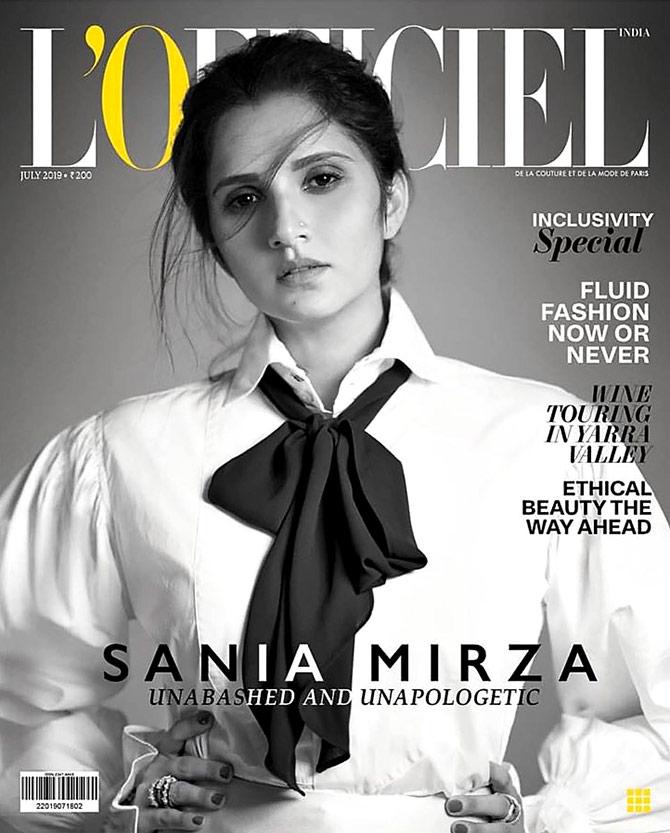 Bold, unabashed and unapologetic! Sania Mirza makes for a stunning cover girl in L'Officiel's black-and-white cover.
'She is a cultural icon who is relentlessly pushing boundaries amidst the Internet frenzy,' writes the mag on their Instagram page.
Dressed in a white shirt by Polo Ralph Lauren, paired with skirt by Not So Serious by Pallavi Mohan, the ace tennis player rocks an androgynous look.
Styling her look with a black scarf and matching nails, Sania sported a poker face on the cover.
Photographed by Avinash Gowariker, the cover has been styled by Rishul Batra and Meagan Concessio.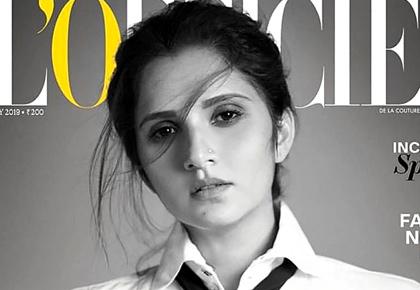 TELL US: What do you think of Sania Mirza's androgynous look on the cover? Share your comments on the messageboard below.