He loves her timeless fashion choices.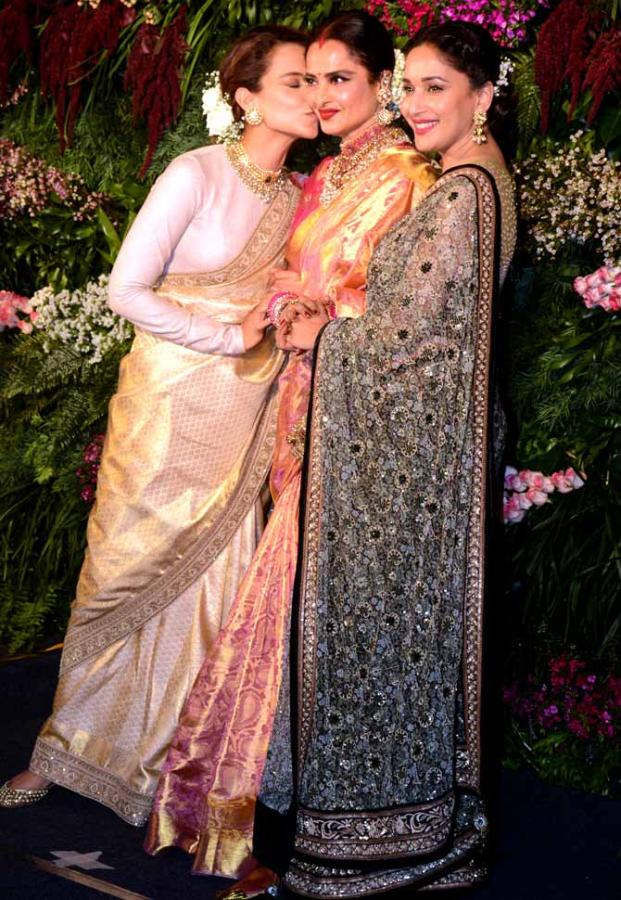 Fashion designer Sabyasachi Mukherjee has called veteran actor Rekha the most stylish personality in Bollywood as she has a sense of self-identity which is "sadly lacking" in many people in the film industry.
Sabyasachi was in conversation with Nonita Kalra at the India Today conclave on 'Front Row: Reinventing the Classic' along with Indian-American designer Naeem Khan, famous for dressing the likes of former American First Lady Michelle Obama, on March 9.
Sabyasachi, who designed the bridal wear for Bollywood actor Anushka Sharma's wedding to Virat Kohli last year, said nobody could beat the veteran actor, when it came to making timeless fashion choices.
"When I think of a stylish person in India it could be red lipstick or over the top make-up, glittery red sari. I think nobody can be more stylish than Rekhaji because she wears a similar saree for every award function as she has sense of self-identity which is sadly lacking in many people in the industry," Sabyasachi said.
He added that those wanting to make an impact with their dressing needed to bring individualism to their sense of style.
The designer, who recently faced backlash for shaming Indian women who couldn't wear saris, also spoke about how the fashion industry had made billions for many years by feeding on people's insecurity.
He elaborated, "The more we keep the people insecure the more they buy clothing because they want to measure up to something that is unknown to them.
"The difference between fashion and style is when you are blindly following fashion, you are in an insecure space where you do not know who you are.
"When you are stylish you curate things because you are connected to yourself. A stylish person does not renounce fashion. A stylish person is someone who picks up what is relevant irrespective of whether it is in fashion or not."
Recommended for you: Is Rekha the worst MP?