The R&B singer has been named creative director of a popular sportswear brand.
Cara Delevingne, Naomi Campbell have been immortalised in wax (with somewhat disastrous effect)
Victoria's Secret model Rosie Huntington-Whiteley sparks rumours engagement rumours.
Victoria Beckham opts for the no-makeup look...
This and more from the world of glamour and fashion! Read on: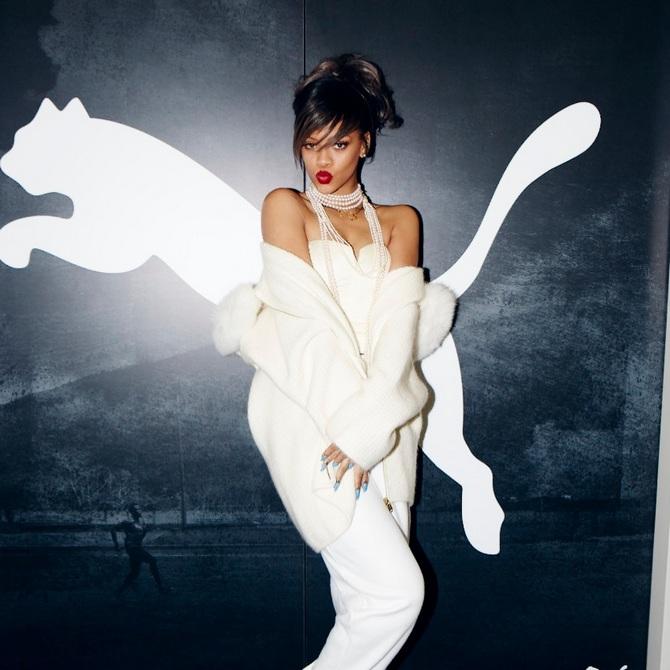 We start with Rihanna, who has been named creative director of Puma
Rihanna, 26, who has her own fashion collaboration with River Island will now work with Puma, reported People magazine.
The singer will work with Puma to design and customise classic Puma styles as well as create new styles to add to the Puma product portfolio.
She began her partnership at Puma's Herzogenaurach, Germany Head Quarters on Monday, where she held her 'first creative session with the design team, picking out colours, styles and discussing the line's direction'.
She announced her huge new collaboration on social media, wearing an all-white ensemble, including a fur-embellished topper, cosy sweats, a ton of pearl necklaces and of course her Puma sneakers.
Source: PTI
Photograph: Rihanna for Puma
---
Cara Delevingne, Naomi Campbell immortalised in wax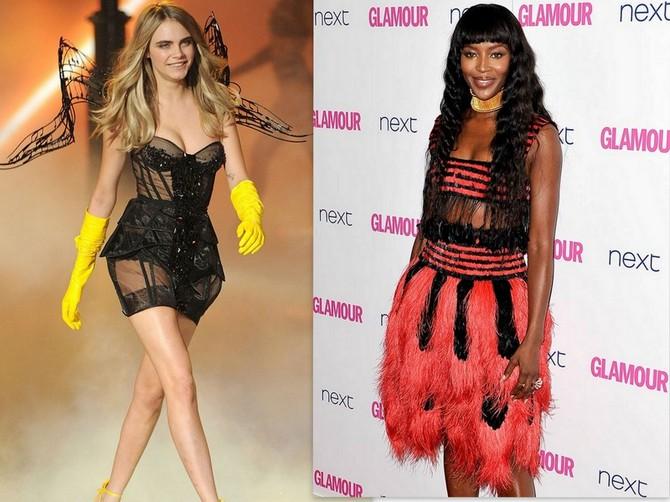 British supermodels Cara Delevingne and Naomi Campbell have been immortalised in wax at Paris' Grevin Museum, which has launched a new fashion section.
There are some recognisable features in 22-year-old Delevingne's wax work, but Campbell's does not seem to vaguely resemble herself, reported Independent online.
Delevingne's wax imitation is based on the cover of Melissa shoes magazine from 2013, which features the model sitting on a bench alongside Karl Lagerfeld, with her legs crossed, sporting a pony-tail and clad in shiny latex.
44-year-old Campbell is not the first time she is immortalised. Back in 2005 she got a waxwork exhibited at the same French museum and in 1996 a Campbell waxwork was showcased at London's Madame Tussauds.
The new section of the museum celebrates the fashion industry and joins the more traditional section, which includes iconic movie stars, musicians and sporting greats.
Source: PTI
File photographs: Bryan Bedder and Gareth Cattermole/Getty Images
---
Rosie Huntington-Whiteley engaged?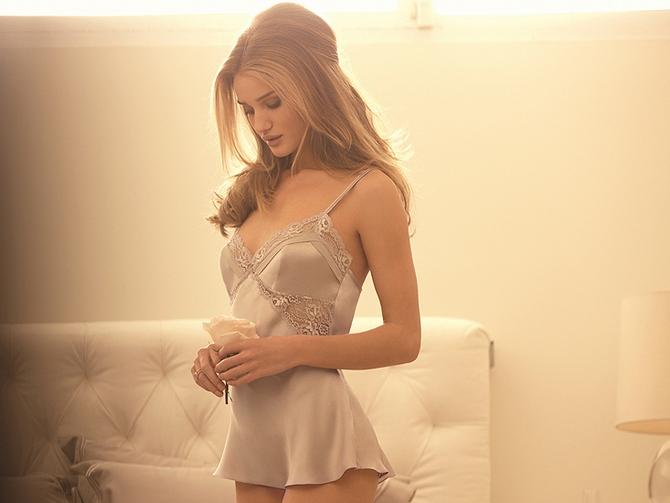 Rosie Huntington-Whiteley has fuelled rumours that she's engaged to boyfriend Jason Statham, after being pictured with a ring on her finger.
The Victoria's Secret model showed off the extra bling as she arrived at LAX, reported Daily Mirror.
Wearing a skintight jeans and a casual white t-shirt, the 27-year-old blonde beauty did not try to hide her hand as she held on to a huge handbag and strolled past cameras.
The pair, who live together in Los Angeles, have been dating since 2010, and previously sparked rumours as they were planning to wed in February this year.
The pair split last September for a short period.
Source: PTI
Photograph: Rosie Huntington-Whiteley for Marks & Spencer
---
Model Abbey Clancy expecting second child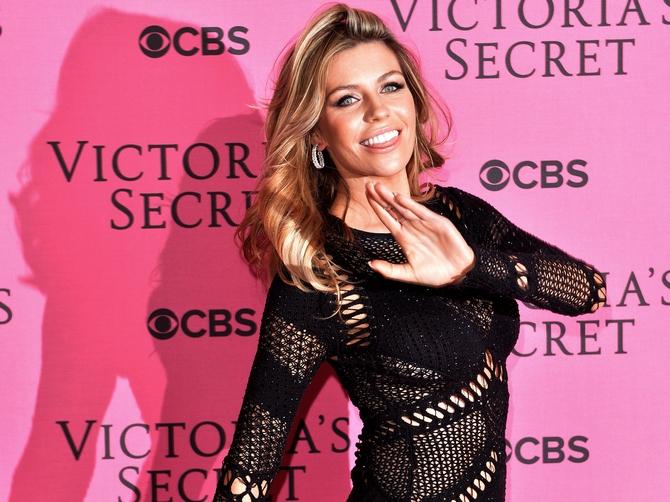 British model Abbey Clancy is expecting her second child with footballer husband Peter Crouch.
The 28-year-old lingerie and catwalk model has a three-year-old daughter Sophie with Crouch, 33. Clancy took to Twitter to announce the news.
"Super excited to announce Pete and I are expecting our second baby! We couldn't be happier," she wrote on her Twitter page.
Clancy started dating footballer Peter Crouch in 2006.
The couple got married in June 2011, two months after Sophia's birth.
Source: PTI
Photograph: Anthony Harvey/Getty Images
---
Kendall Jenner idolised 'hot' Chris Brown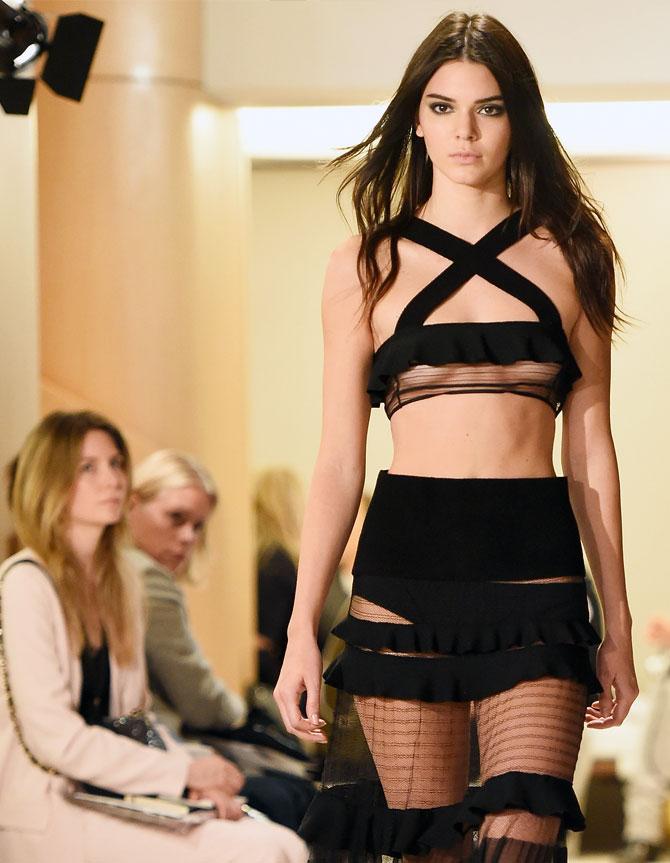 Kendall Jenner has always thought Chris Brown was hot for years and has always idolised him, it has been revealed.

A source said that the 19-year-old model conveniently latches on to whomever can make her more famous and she is game for anything that will get her the most exposure, the Mirror reported.

The source continued that the 25-year-old rapper looks at Jenner like a little girl but she does everything to make herself appear to be a woman.

The insider added that Jenner tells her sisters that she is not hooking up with Brown, but no one would ever be okay with the rapper dating their little sister.
Source: ANI
Photograph: Pascal Le Segretain/Getty Images
---
Victoria Beckham likes no-makeup look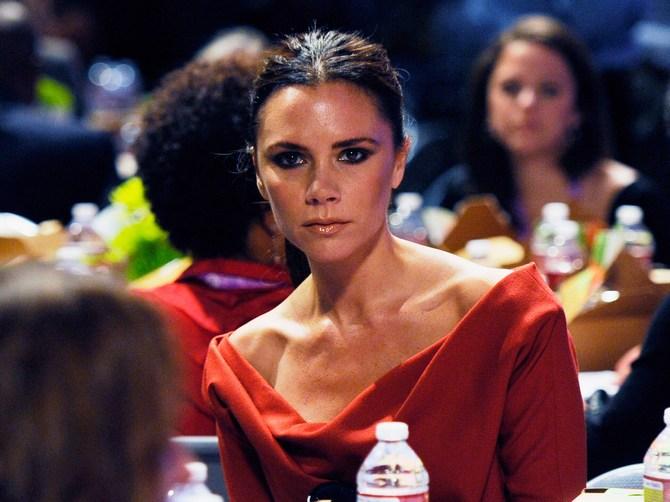 Singer-designer Victoria Beckham, known for her style, says she prefers to have a simple no-makeup look.
The 40-year-old wife of ace footballer David Beckham said for her a good day is when she is at home in her comfortable clothes, reading her favourite book, reported Us magazine.
"I do quite like to have a day where I'm just hanging out in the house, in comfy clothes, catching up on books that I've wanted to read. That's a real treat for me. Just going about with no makeup on," she said.
Beckham said she loves her long hair as she can experiment with different hairstyles.
"I loved my hair short, but the great thing about having long hair is you can do so much more with it.
"It's a lot easier! Maybe one day (I'll cut it again), but for the moment I'm enjoying the fact that it's actually a lot easier to have the long hair -- it's just effortless," she said.
Source: PTI
---
Man spends $ 150K to look like Kim Kardashian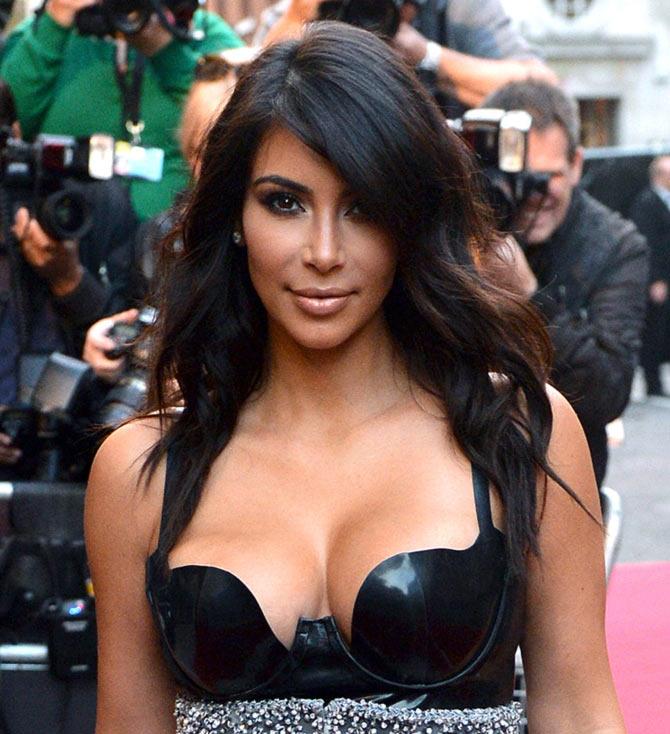 A 23-year-old Manchester man idolises Kim Kardashian so much that he shelled out $150,000 on plastic surgery and cosmetic fillers to look like the reality TV star.
Jordan James Parke is a professional make-up artist, and shares his love high-end handbags and luxurious furs on Instagram just like the Keeping Up With the Kardashians star, reported Us magazine.
Parke's transformation includes extreme lip fillers, laser hair removal, and drastic eyebrow tattoos, along with ample amounts of Botox to emulate the mother of one's striking features.
He said he has no regrets about his many procedures.
"I laugh when people try to insult me by telling me I look plastic or fake.
"Do they think I'm going for the natural look? If I was, I'd ask for my money back," he said.
Source: PTI
Photograph: Anthony Harvey/Getty Images