The actor got candid about her fitness routine in an interview with FHM.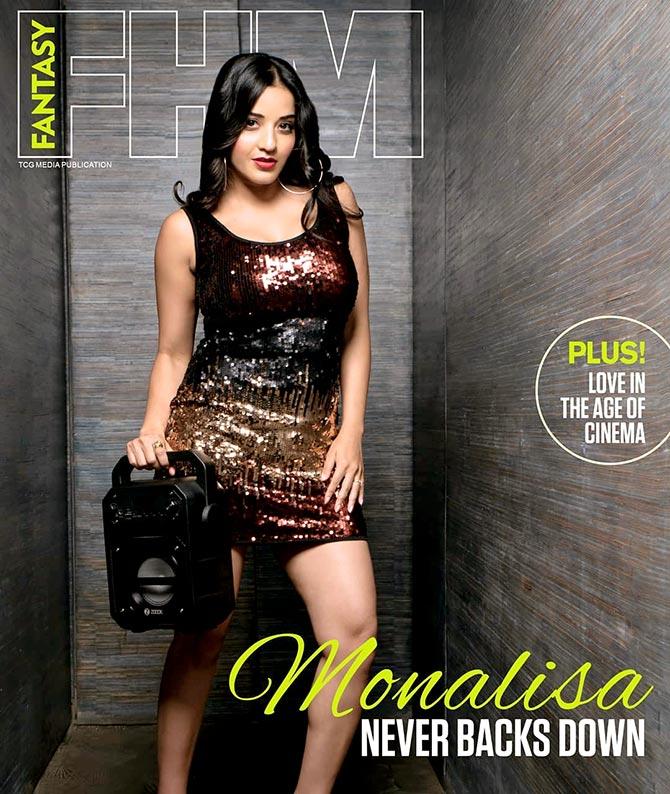 Bigg Boss 10 contestant Monalisa's weight loss journey has been an inspiring one -- the actor lost over 10 kg.
She has been uploading pics of her transformation on Instagram, and in a recent interview with FHM magazine she gave people a glimpse of her fitness routine.
'I don't put myself on very strict diets or aspire to be a size zero actress,' she revealed. 'Self-love is always important to be desirable.'
Her secret is a healthy diet and an intense workout regime. 'The definition of fitness for me is eating right and exercising regularly, with a few cheat days thrown in for good measure.'
Flaunting her toned bod in a bikini for the mag's photo shoot, Monalisa proved that she is in the best shape of her life.
A fitness freak, the actor who recovered from an injury in November last year has focused on getting back in shape.
Her workout partner and husband Kunwar Vikrant Singh is as serious about being fit as she is, and that's what keeps them going.
'I am shooting almost every day, so it's a hectic schedule and that leaves little room for anything else. Still, I try and incorporate as much exercise and healthy food as possible,' she shared.