Take the poll below and tell us who is your favourite!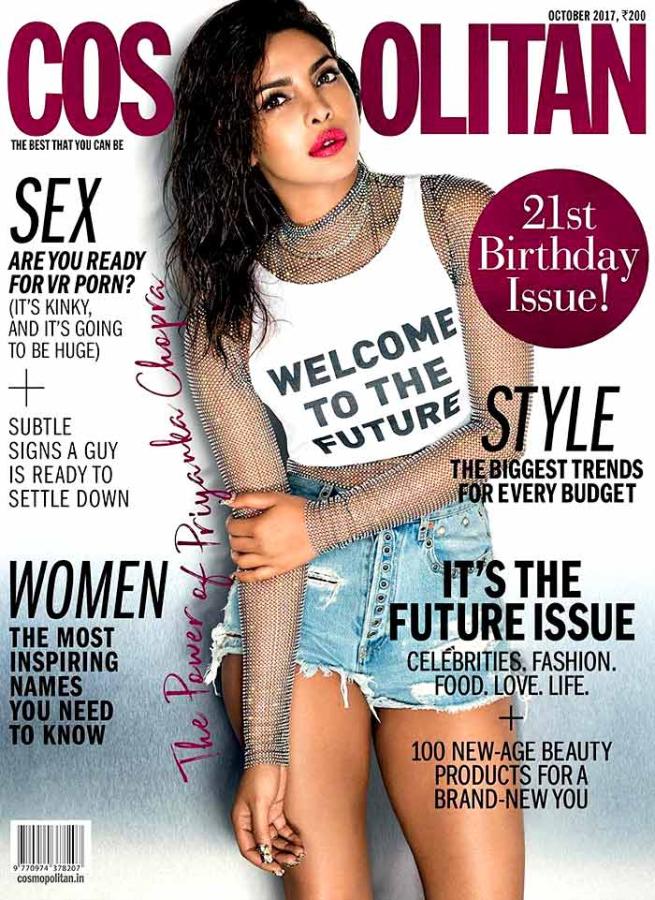 Photograph: Cosmopolitan cover, October 2017
Priyanka Chopra has graced the cover of Cosmopolitan's latest issue in a mesh top and distressed shorts by Gucci.
With her hair worn over her shoulder, the actor completed the look with a white T-shirt.
According to the stylist, Amandeep Kaur this was "one challenging shoot that happened at the time when Mumbai was struggling with floods".
But despite the challenges, Priyanka looks smashing on the cover.
One look at the cover and we're reminded of a similar mesh look that Rihanna sported during a music festival.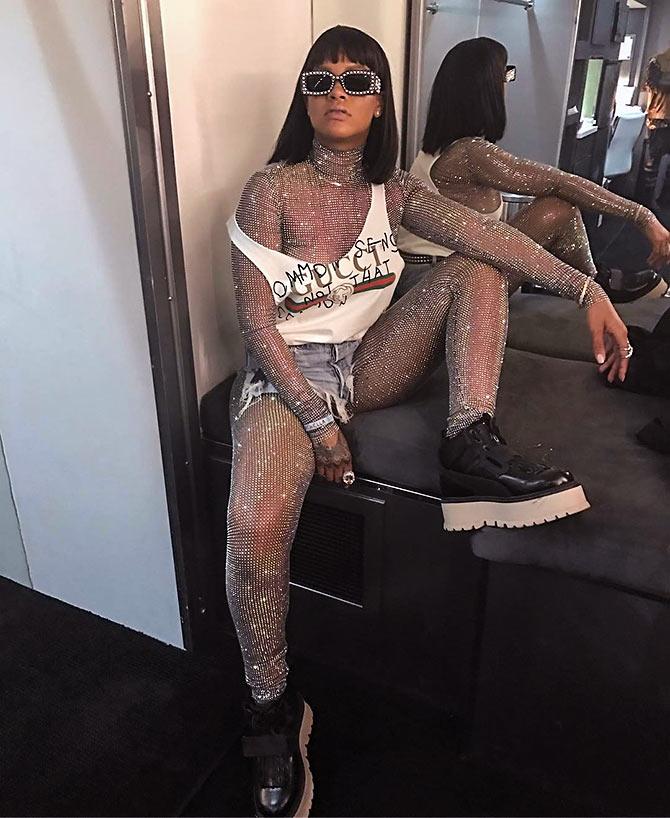 Photograph: Kind courtesy Rihanna/Instagram
At the Coachella Music and Arts festival earlier this year, Rihanna wore a similar mess bodysuit.
She paired it with a Gucci top and denim shorts.
Known for her out-of-the-box style, Rihanna made sure that she grabbed all the attention at the music festival.
We ask you, dear readers who wore the mesh look better?
Did desi girl Priyanka Chopra impress you with her style?
Or were you charmed by how Rihanna paired the separates?
Take the poll below and let us know.