Priyanka's power-packed look or Gigi's athletic cover...which one gets your vote? Tell us!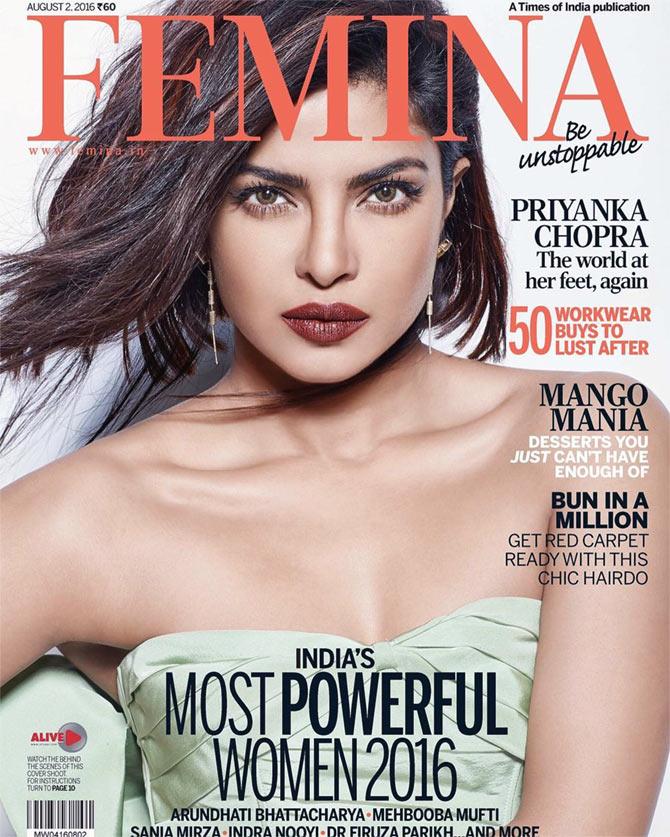 Priyanka Chopra shared her latest Femina cover on Instagram and we couldn't help but notice how stunning the actress looks.
With her hair worn in a short bob and her lips painted in a deep shade of red, the model-turned-actress looked ravishing in a shoulder baring pastel outfit.
"My new cover. Thank you @femina for the love," she wrote along with the pic.
Femina's August edition featuring the actress is a toast to India's Most Powerful Women 2016.
Going by the cover it looks like Priyanka definitely has 'the world at her feet'!
Close on Priyanka's heels is the Vogue cover which celebrates the athlete in supermodel Gigi Hadid.
Take a look at it!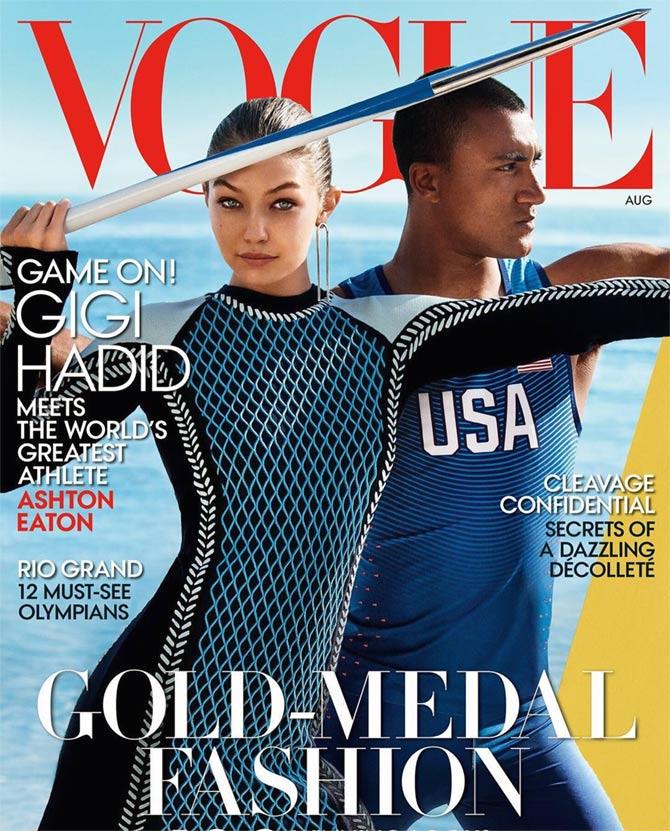 The August cover marks Gigi's first appearance on the Vogue cover, where she is dressed in a long-sleeve Versace dress with her hair slicked back.
She uploaded this pic and captioned it: "An ultimate dream come true, I am beyond humbled. Shooting my first American @voguemagazine cover, in my hometown, was so surreal.
"And to be able to share it with Olympic Gold Medalist and my new friend #AshtonEaton is such an honor. I couldn't think of a cover I'd rather be on than the one celebrating athletics.
Gigi also candidly revealed on social media that being an athlete has brought so much pride and joy to her life. "It has instilled the work ethics that still drives her everyday," she wrote.
Dear readers, which of the two covers, according to you, is more powerful?
Take the poll below and let us know.
ALSO SEE
Who wore it better: Kim or Natasha?
Who looks hotter: Priyanka or Victoria?
Kendall, Bella, Kate? VOTE for the best-dressed model!