Confused about how to colour-block this festive season?
Prabal Gurung shows you how to do it effortlessly.
Presenting some of the best looks from the designer's latest collection. Take a look!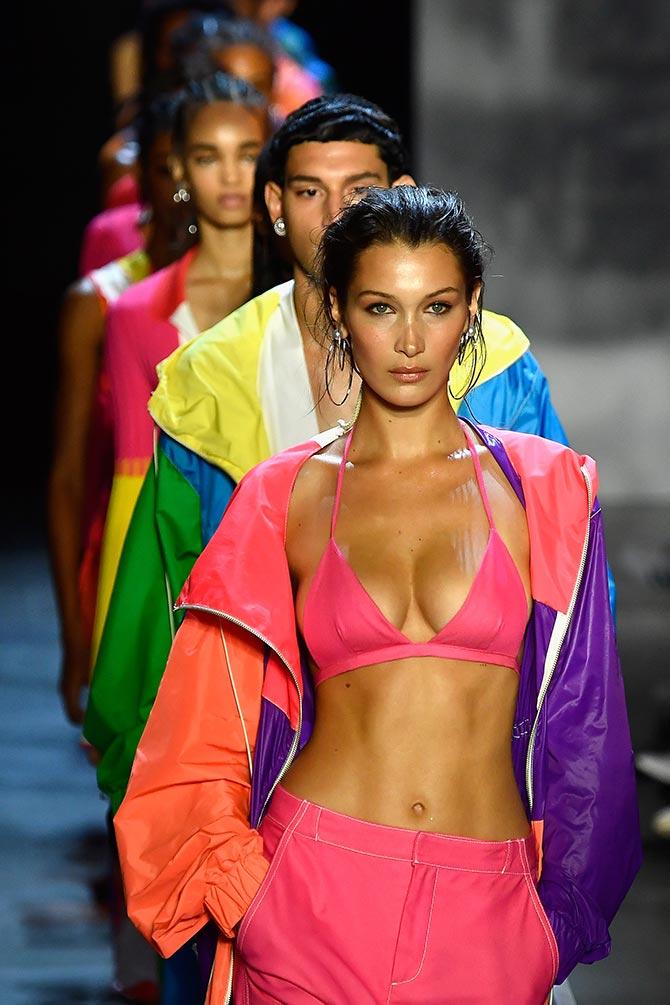 Here come Prabal Gurung's models! Bella Hadid dressed in a violet and vermillion colour-blocked oversized nylon windbreaker with drawstring detail.
'My story begins with a nomadic voyage. A voyage most inspired by my recent travels from indigenous villages of Nepal to the urban streets of Tokyo, London, Mumbai, Paris, Shanghai, Abu Dhabi and New York. Today, I invite you to experience my cross-cultural journey, one that sees no borders, tied together through our ability to use color as a universal language,' wrote the designer, commenting about his creation.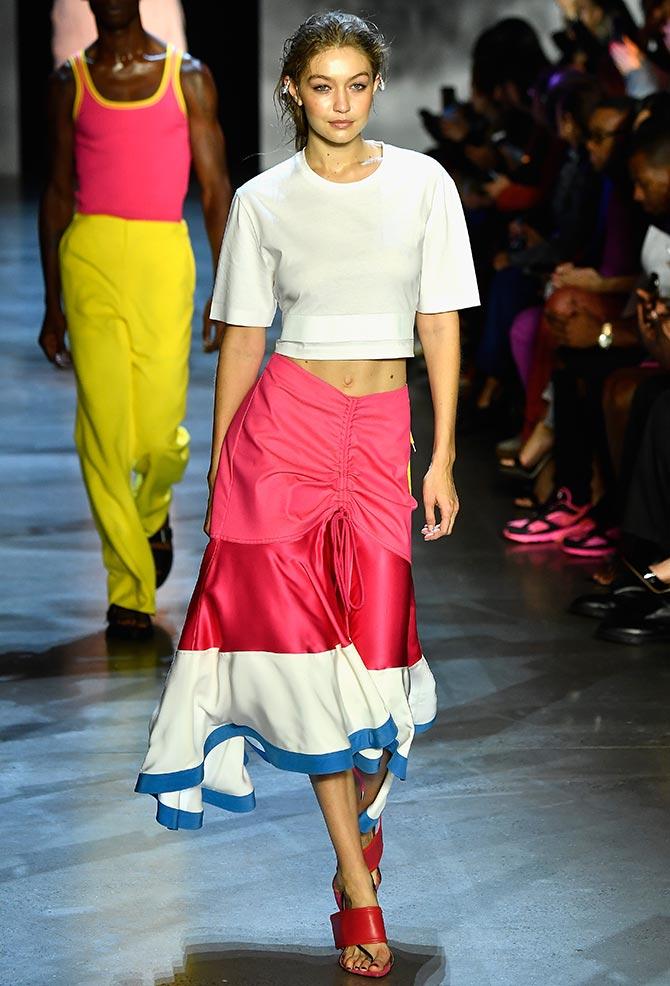 Gigi Hadid dressed in a cropped T-shirt and a drawstring colour-blocked skirt.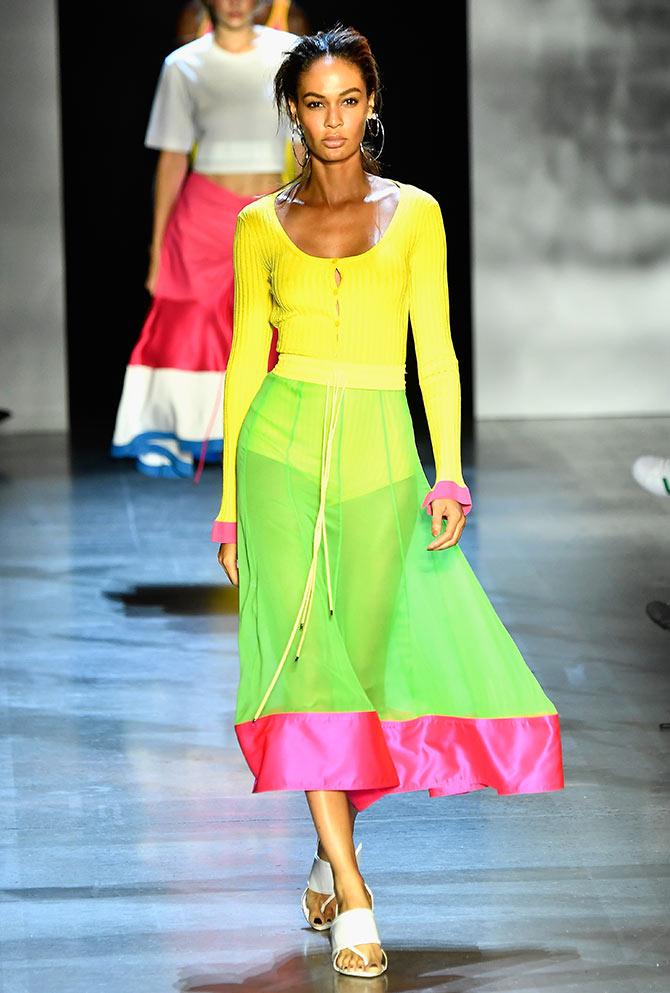 The designer continued his love affair with vibrant colours.
Joan Smalls wearing a lemon knit bodysuit with fuchsia tipped sleeve silk skirt.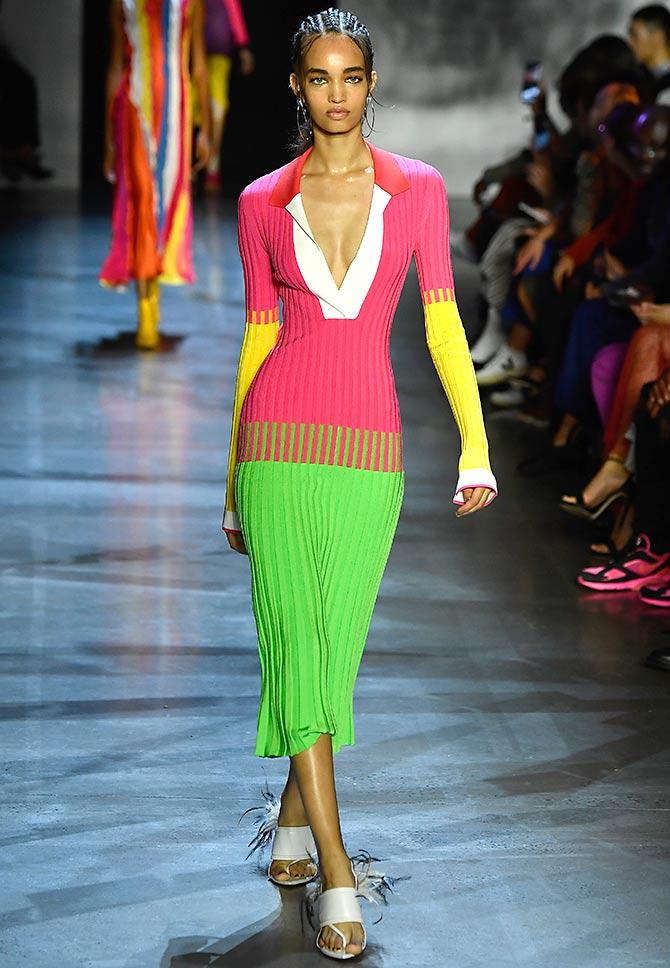 Play of colours! Fuchsia, lemon and peridot...this colour-blocked knit polo dress has it all! The model completed the look with porcelain leather sandals with jet-tipped feathers.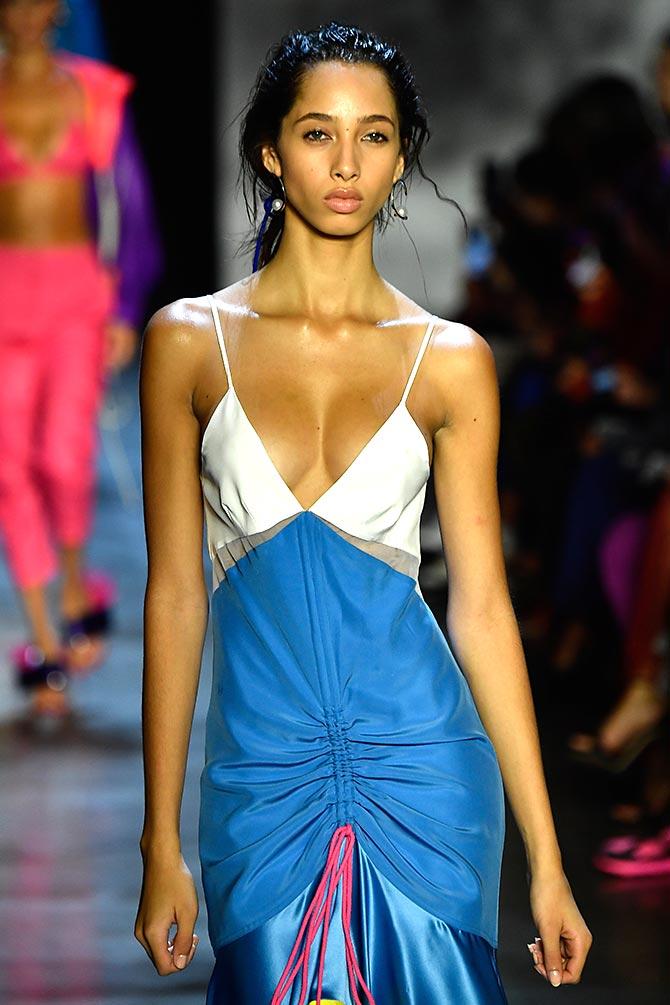 A model showcasing a sky blue silk drawstring slip dress with porcelain tulle inserts.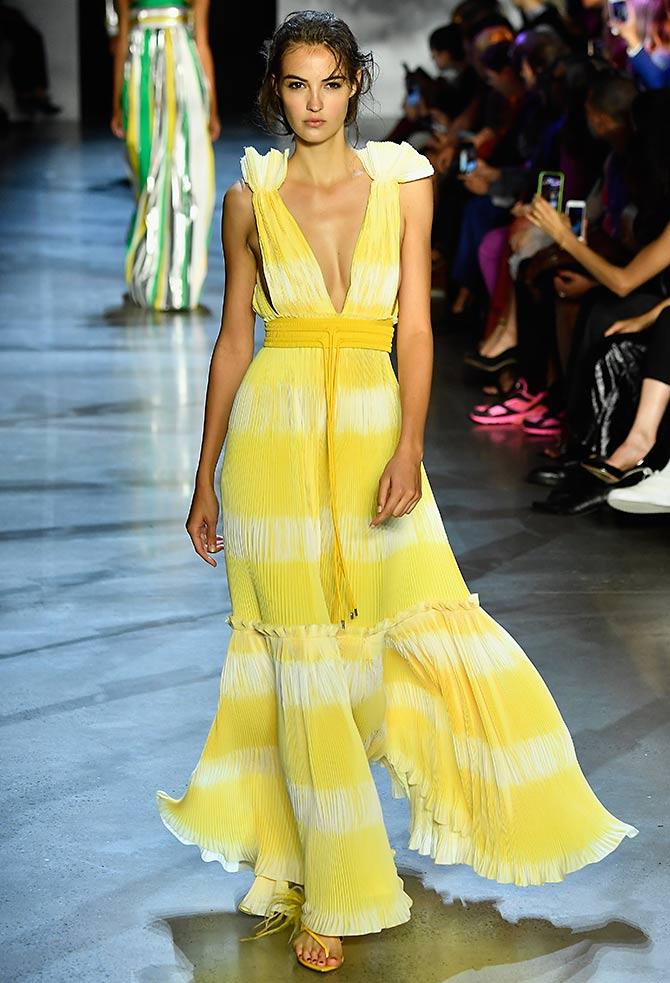 Tie-dye never looked so good. The model is wearing a porcelain and marigold hand-dyed ombre v-neck gown with hand-draped bodice and tiered skirt.