This and more in our weekly round-up of news from the world of glamour and fashion!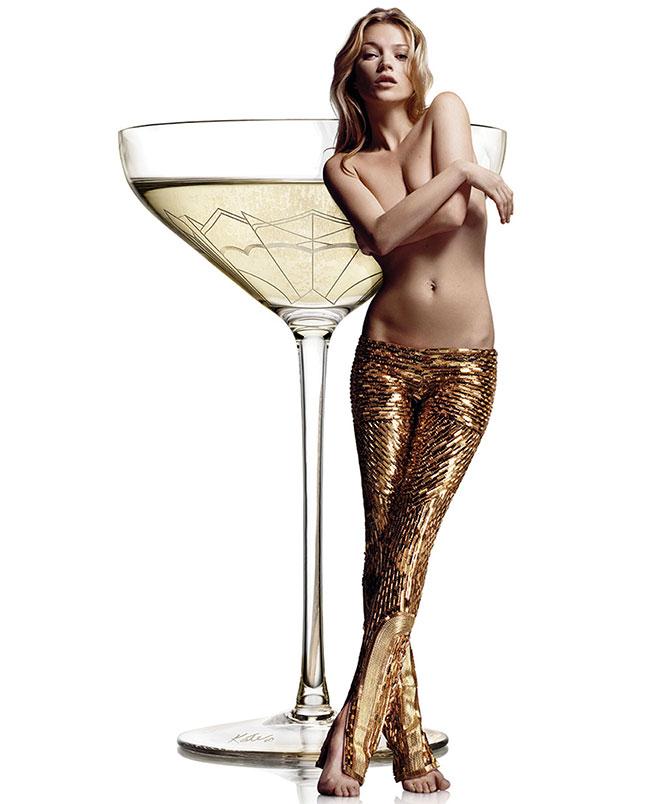 Champagne glasses moulded from Kate Moss' left breast are ready to be served in.
The 40-year-old iconic model, who had collaborated with late painter Lucien Freud's daughter, Jane McAdam Freud, and Mayfair restaurant 34 to create a champagne coupe, marked her 25 years in the fashion industry with a close party at the posh restaurant, where the guests, including Rita Ora and Sadie Frost, sipped drinks from her breast shaped glasses, the New York Post reported.
While speaking to Vogue UK, the beautiful mother-of one said that she was thrilled to be a part of the project, which had been inspired by Marie Antoinette, as it was an "honour" to be alongside the royal's "intriguing and mischievous character."
Meanwhile, 34 and its sister restaurants, The Ivy, Daphne's and Scott's, would now be serving champagne in the Kate coupes.
Source: ANI
Photograph: Courtesy 34
---
Penelope Cruz is the sexiest woman alive!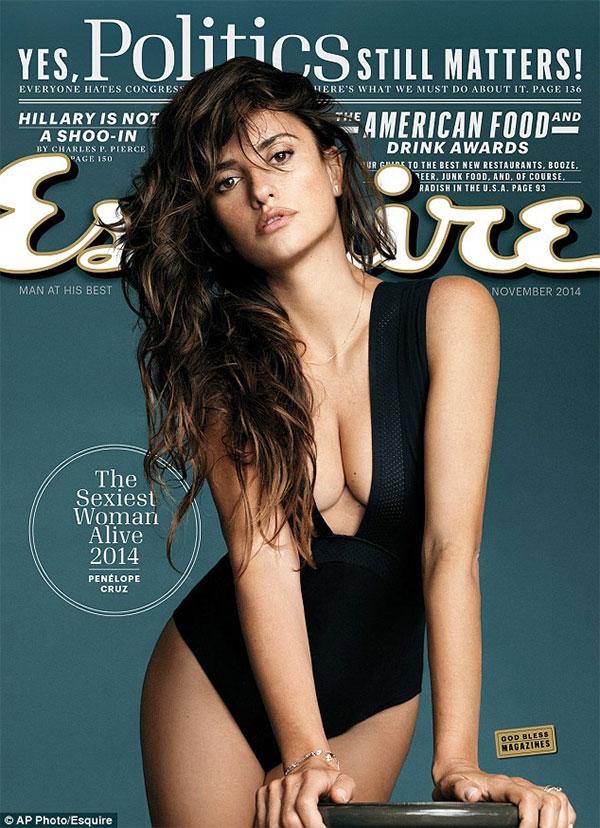 Penelope Cruz recently showed-off her cleavage on the cover of Esquire Magazine after she was named the 'sexiest woman alive' for 2014 by the publication.
The 40-year-old actress, who is married to actor Javier Bardem, became the second oldest winner ever after Halle Berry received grabbed the top spot in 2008 at age 42, the Mirror reported.
The Vanilla Sky star can be seen in a hot black swimsuit on the cover of the publication.
Mila Kunis, Rihanna and Scarlett Johansson are some of the earlier celebs that have claimed the title.
Source: ANI
Photograph: Cover of Esquire
---
Rosie Huntington-Whiteley is the face of 'Coca-Cola Life'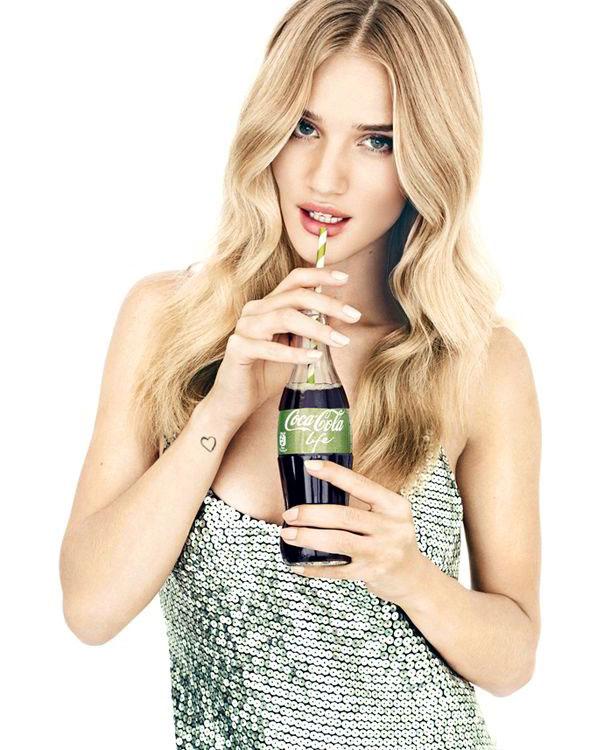 Rosie Huntington-Whiteley has been chosen to be the face of Coca-Cola's latest new low-calorie version drink Coca-Cola Life.
The 27-year-old Transformers: Dark Of The Moon star, who has been dating actor Jason Statham,47, since 2010, posed for the brand in a bottle green gown, the Daily Express reported.
The Victoria's Secret model said that she was a "great believer" being true to what a person ate and drank, and maintained a healthy and happy balance.
With the new appointment, Huntington-Whiteley has joined a long list of high profile women to have posed for the brand including Marilyn Monroe, Taylor Swift and Daisy Lowe.
Source: ANI
Photograph: Coca-Cola Life ad campaign
---
Lingerie model Abbey Clancy makes her 'acting' debut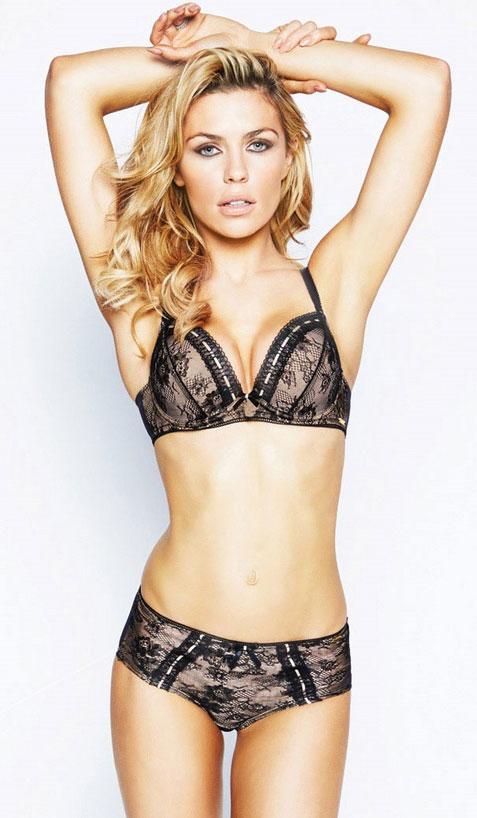 Lingerie model, Abbey Clancy, has made her acting debut in a new rauncy short film The Vauxhalls, it has been reported.
The 28-year-old can be seen straddling a guitar in nothing more than a pair of white pants and a leather jacket as she gets ready for a gig alongside her band, while The Kills- Heart Is a Beating Drum plays over the top in the film directed by celebrity hair stylist James Brown, the Mirror reported.
The film would celebrate the launch of the 'Vauxhall Adam Rocks Air' and it wanted to bring to life the liberating sound and style of rock and roll.
Brown, with the help of movie, also wanted to explore the expression of individuality through fashion, music and attitude.
Source: ANI
Photographs: Ultimo ad campaign
---
Gisele Bundchen surfs sea-waves to promote Chanel No. 5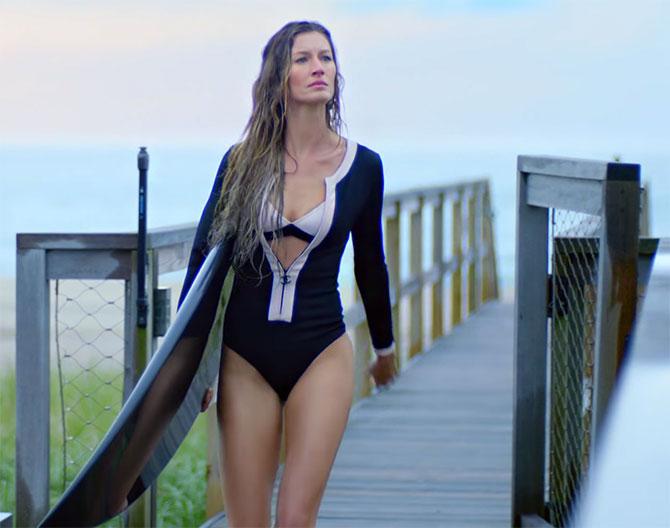 Gisele Bundchen's new surf-themed Chanel No. 5 ad teaser trailer has been released.
In the video, the 34-year-old model is seen shaking in a gold-sequined dress and running through the streets of New York City and is also seen swimming through the ocean on a Chanel surfboard, while wearing a Chanel wetsuit, People Magazine reported.
Bundchen filmed the upcoming ad for 'The One That I Want' campaign back in May with The Great Gatsby director Baz Luhrmann.
Source: ANI
Photograph: A video grab of the Chanel 5 commercial
---
Jennifer Lawrence poses nude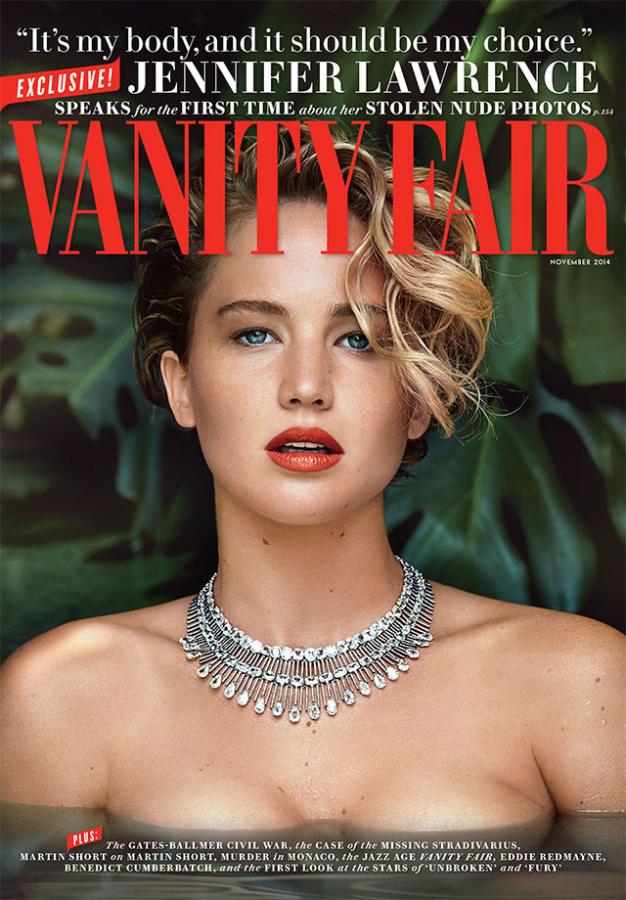 The Hunger Games star Jennifer Lawrence has made a fashionable comeback, post-naked photo scandal on the cover of a magazine.
The 24-year-old actress features in the November issue of Vanity Fair in a cover shoot photographed by world renowned fashion photographer Patrick Demarchelier, reported Daily Mirror.
In the shoot, which took place in Los Angeles prior to publication of the stolen photos, Lawrence is featured in a succession of high fashion ensembles from the Resort 2015 collections.
On the cover image she is pictured boldly wearing nothing except a statement Chopard silver necklace and a red lip look created by makeup artist Gucci Westman and her signature artfully tousled hair, by stylist Orib.
Source: PTI
Photograph: Cover of Vanity Fair
---
Cara Delevingne urges LGBT community 'not to be scared to be who they are'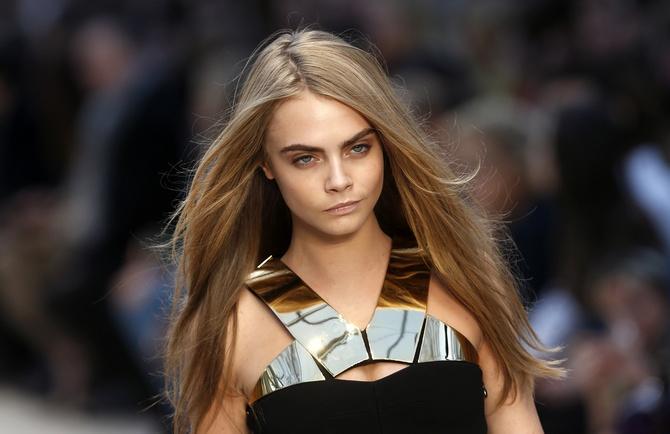 Cara Delvingene recently came out in support of National Coming Out Day and urged the LGBT community to not be scared to be who they are.
The supermodel, who has been silent about her sexuality in the past especially after she dated Michelle Rodriguez, posted a snap of her in a promotional top, reading "We Are You" on Instagram and said that it doesn't matter who one is or what they believe, everyone is one, the Mirror reported.
She said that though she is late for National Coming Out Day but its better late than never.
Source: ANI
Photographs: Suzanne Plunkett/Reuters