Here's what all happened at the Lakme Fashion Week Model Auditions for Summer/Resort 2016.
Eighty beautiful models, and they all share the same goal -- to compete against each other at the auditions to bag a spot at the Lakme Fashion Week Summer/Resort 2016.
So how does it go?
We bring to you some candid shots from the auditions.
Take a look!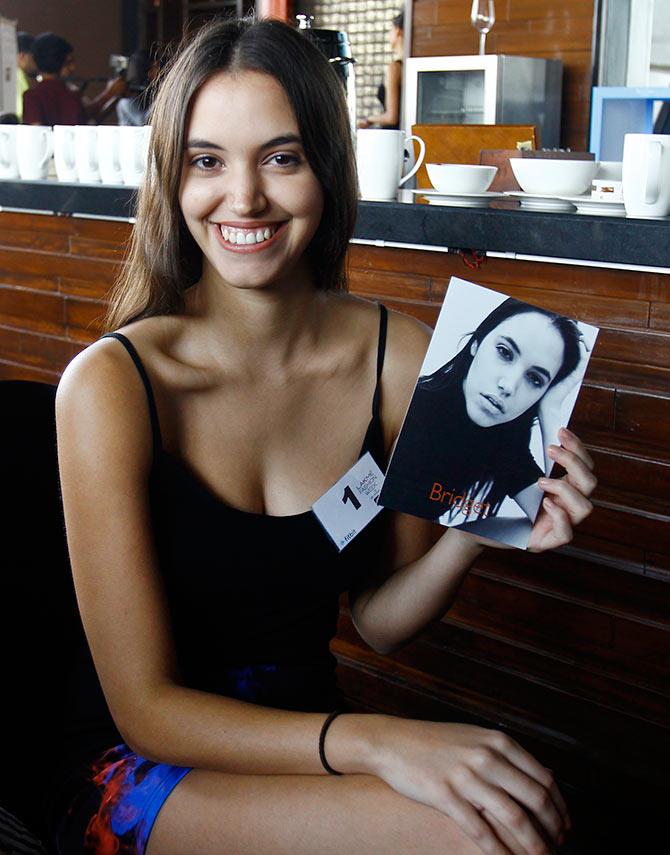 We start with 21-year old Bridget Mickman from Australia who flashed her 100-watt smile throughout the auditions.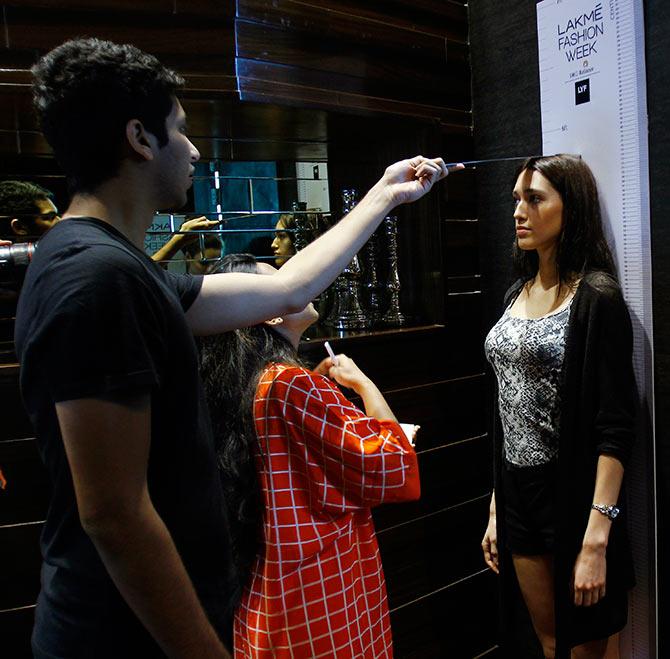 Model Alina Tazhbayeva from Kazakhstan looked confident about meeting the height requirement.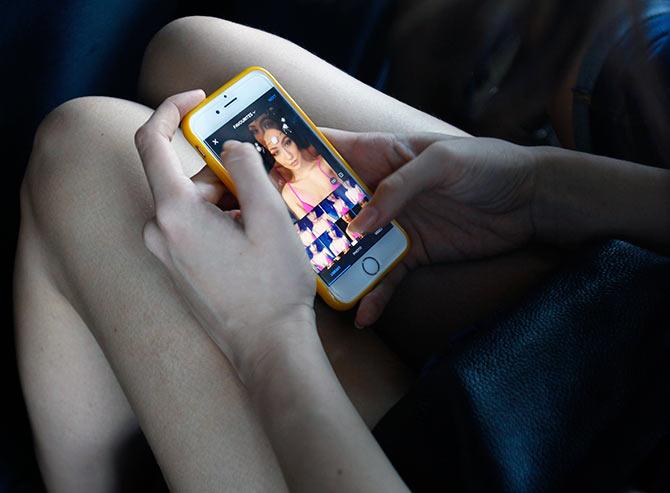 Time to update Instagram page.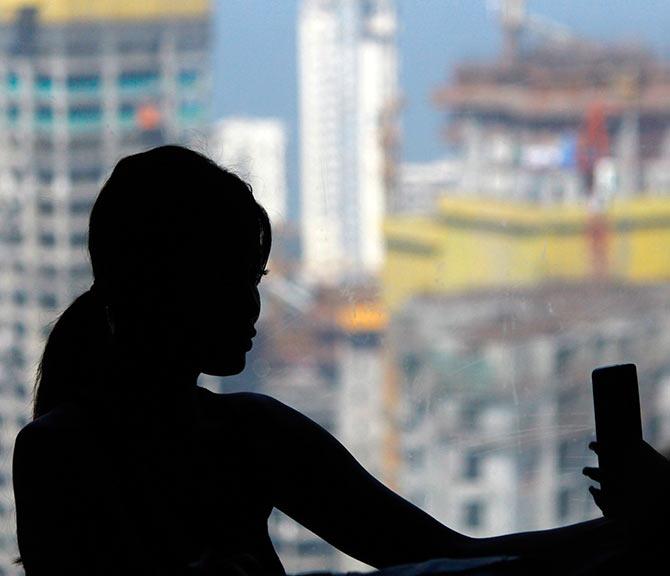 After all, selfie is a MUST! Quite a silhouette, isn't it?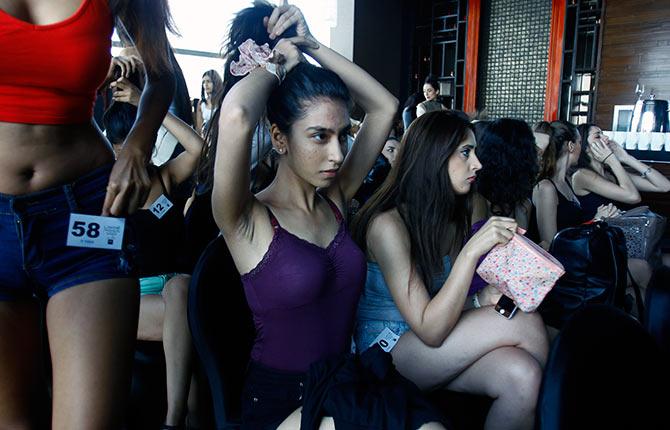 Models waiting for their turn to appear before the judges.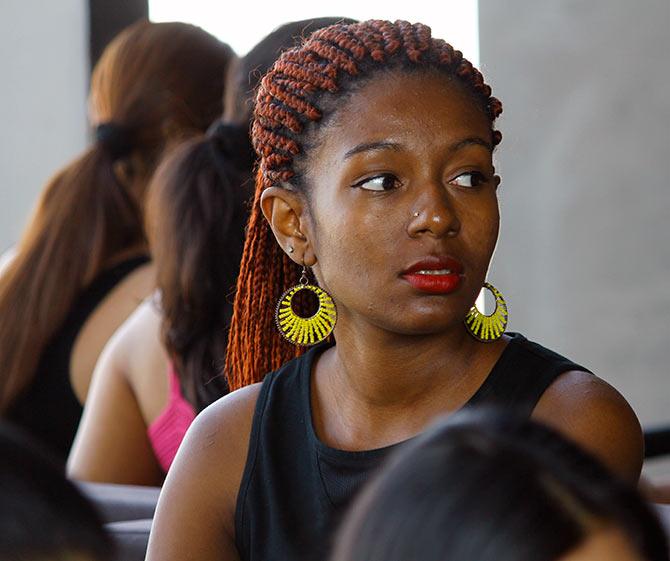 Neon earpieces and bright brown braids, don't you think she had a quirky sense of style?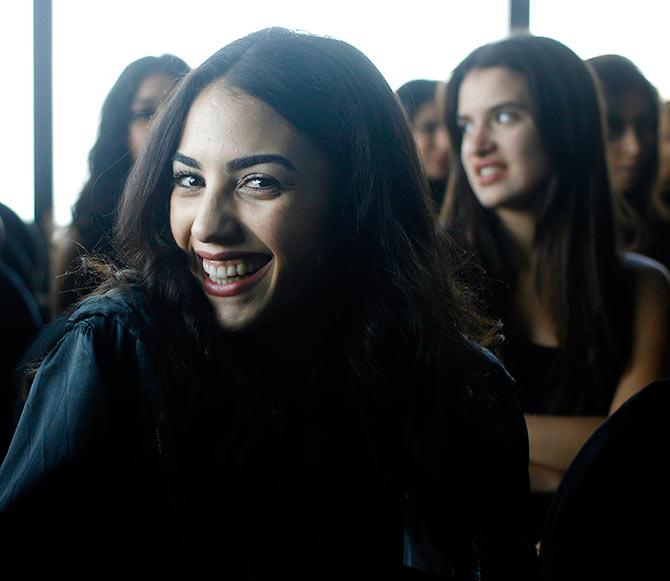 We were in love with Moroccan model Nadiya Ninis's dazzling smile.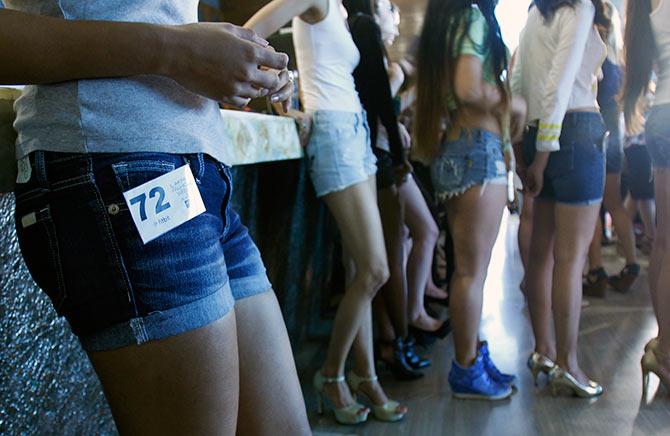 Those endless legs...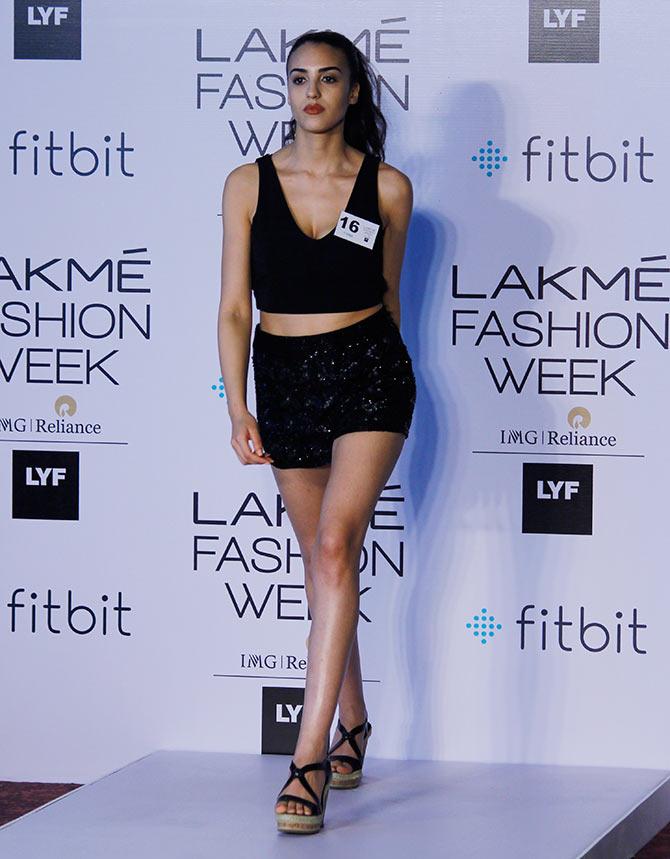 Model Nadiya looked fiercely confident showing off her best walk to the members of the jury.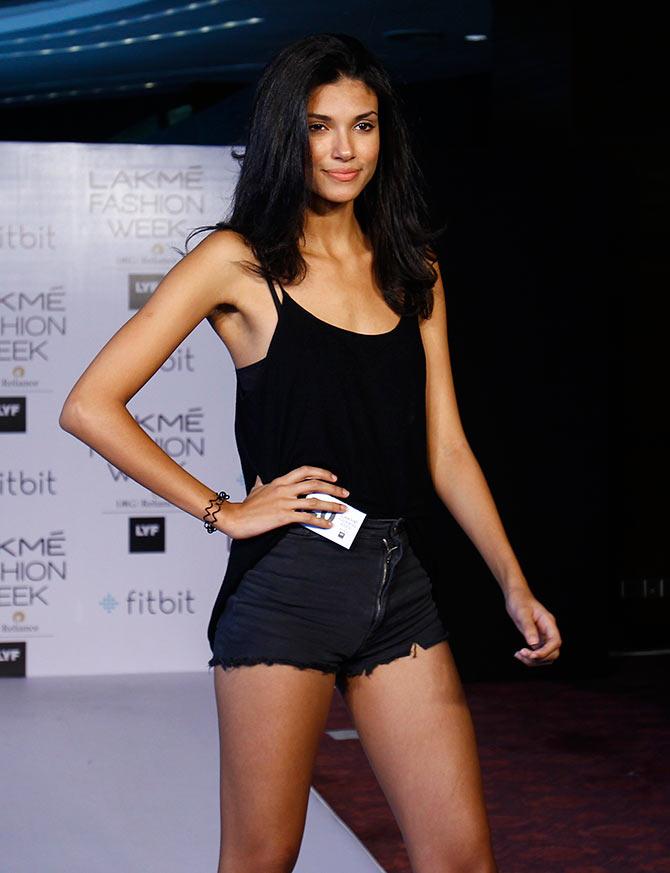 Then there was 18-year old Fernanda Valessa from Beirut (one of the winners) who impressed all with her svelte figure and perfect catwalk.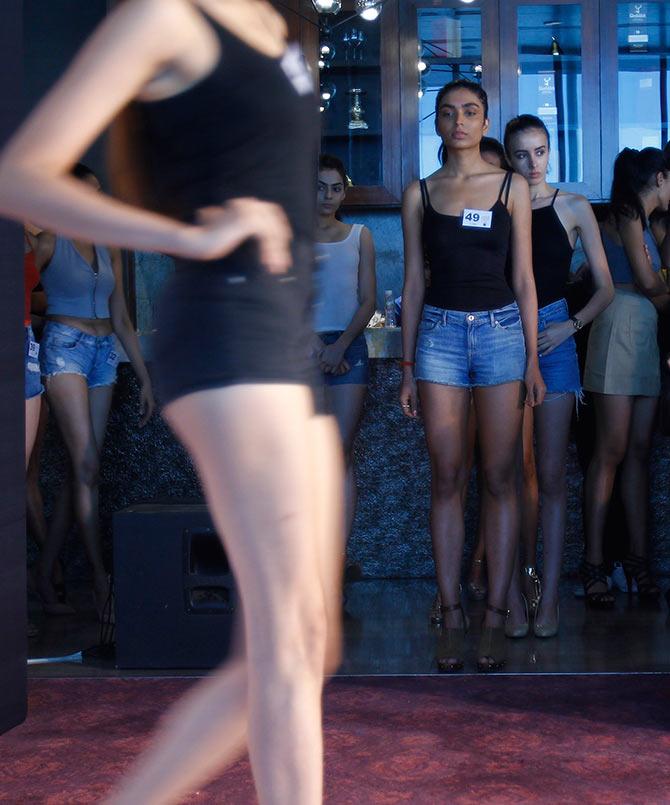 Vishaka Bhardwaj from Mumbai, who made the final cut, waits for her turn to impress the judges.
These models had their eyes on their fellow contestants walking on the runway.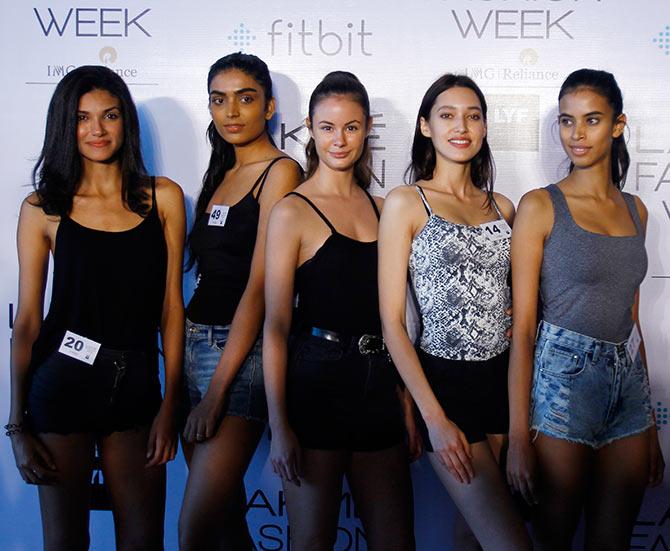 And the winners of the Lakme Fashion Week model auditions were Fernanda Valessa, Vishaka Bhardwaj, Parisse Toledo , Alina Tazhbayeva and Ritu Chauhan (from left to right)
Photographs: Hitesh Harisinghani/Rediff.com