Asymmetrical gowns, silk ruffles, tombstone-shaped hats and leather flowers -- this show had it all!
The Haute Couture Fashion Week has kick-started in Paris and this season is all about the art of dressmaking on a luxurious scale -- painstakingly perfect outfits are made-to-measure by hand and are the ultimate in power-dressing.
Dutch-Vietnamese fashion designer Xuan-Thu Nguyen's show at the fashion week was one such outstanding show.
Nguyen is best known for the evocative stories that her clothes tell -- weaving fabrics together, she tried to convey the intimacy, surprise and fragility that throw light on her personal experiences.
Born in Vietnam, Nguyen grew up in the Netherlands, where her parents founded a textile company. Being raised around a family tradition of craftsmanship influenced her to pursue a career as a designer.
Take a look at some of the stunning outfits from her collection.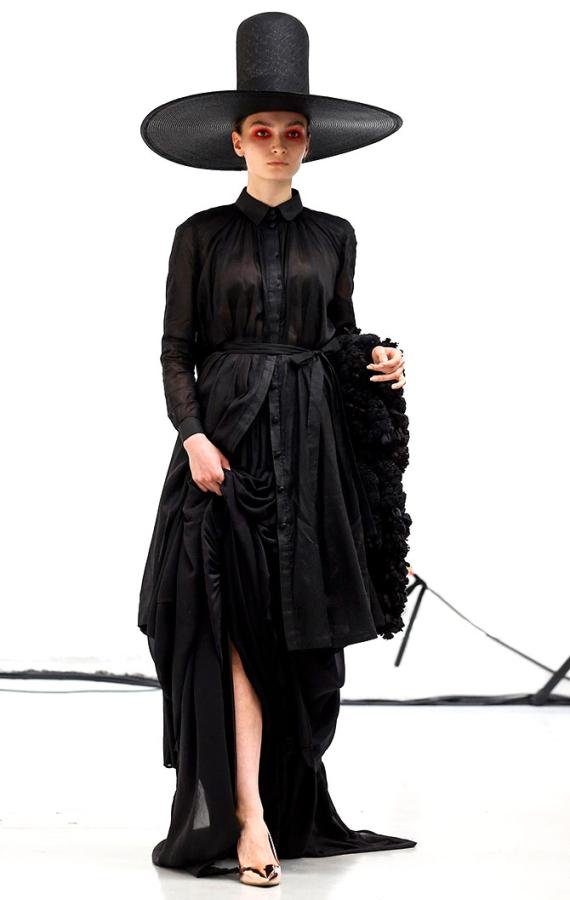 A model walks the ramp in a gorgeous Victorian-esque full-length black dress.
The highlight of the evening was the tombstone hat, which is now the trending motif of the Xuan label.
All photographs: Thierry Chesnot/Getty Images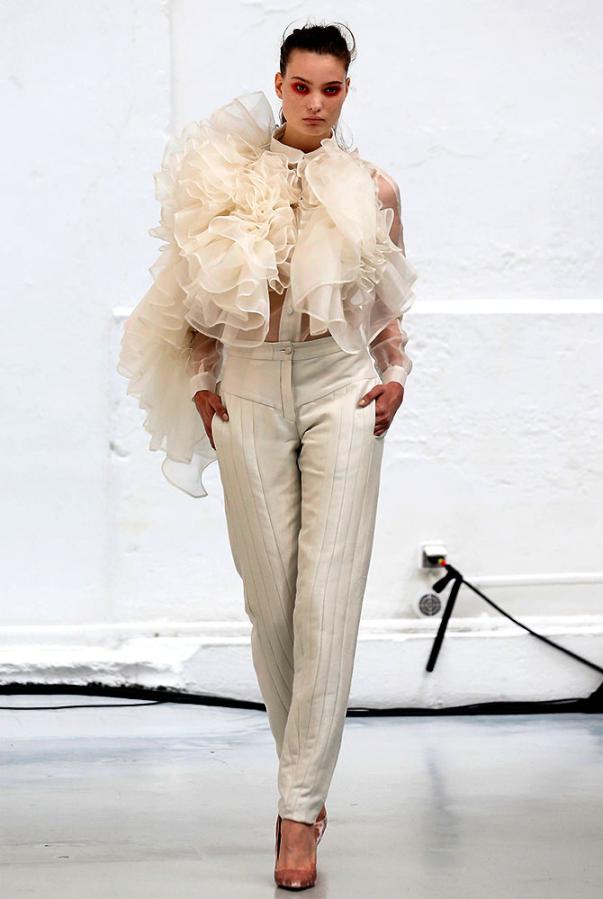 These asymmetrical ruffles spilling off the model's arm and tailored pants create the perfect look.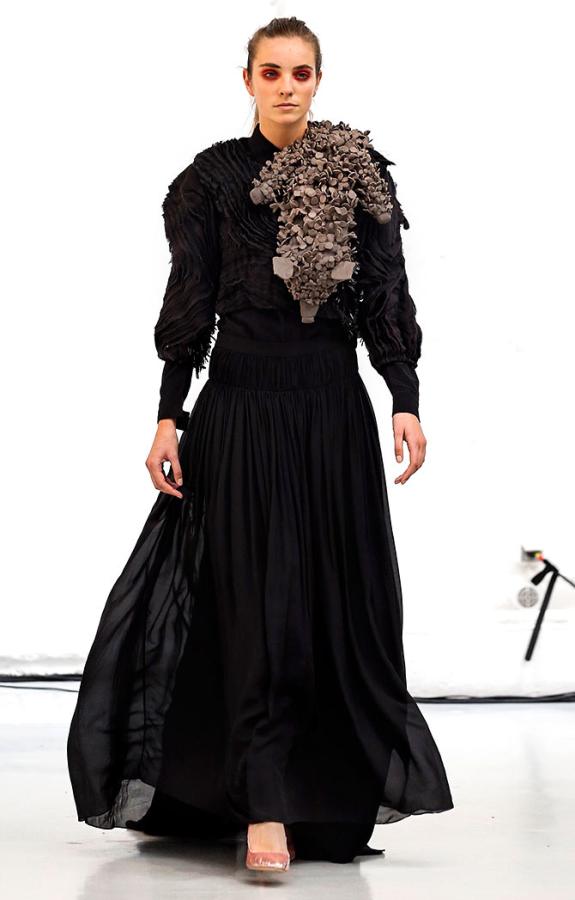 The designer played with white and black on the runway. These pieces are meant to reflect her own internal contradictions and conflicts.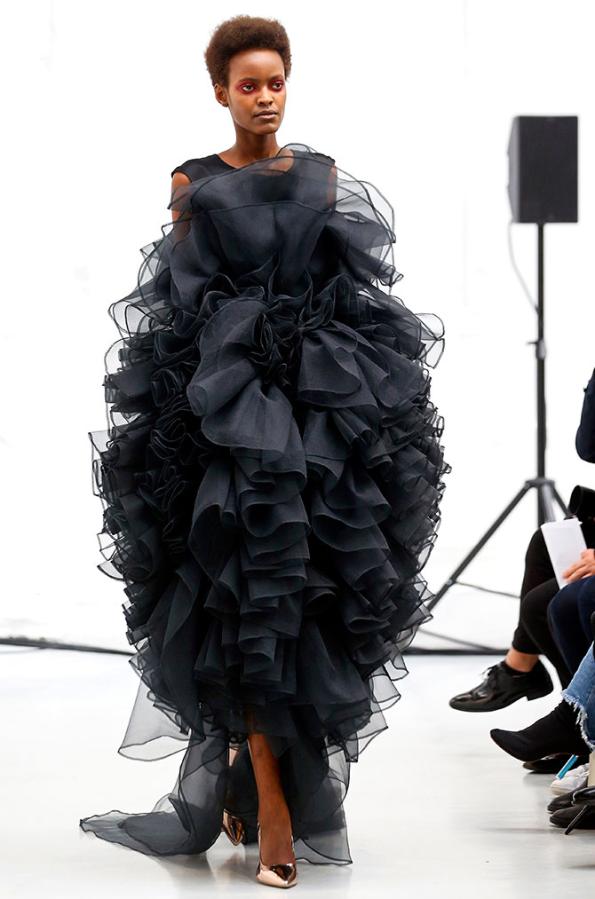 Presenting a dress made entirely out of ruffles. Who needs more drama on the runway?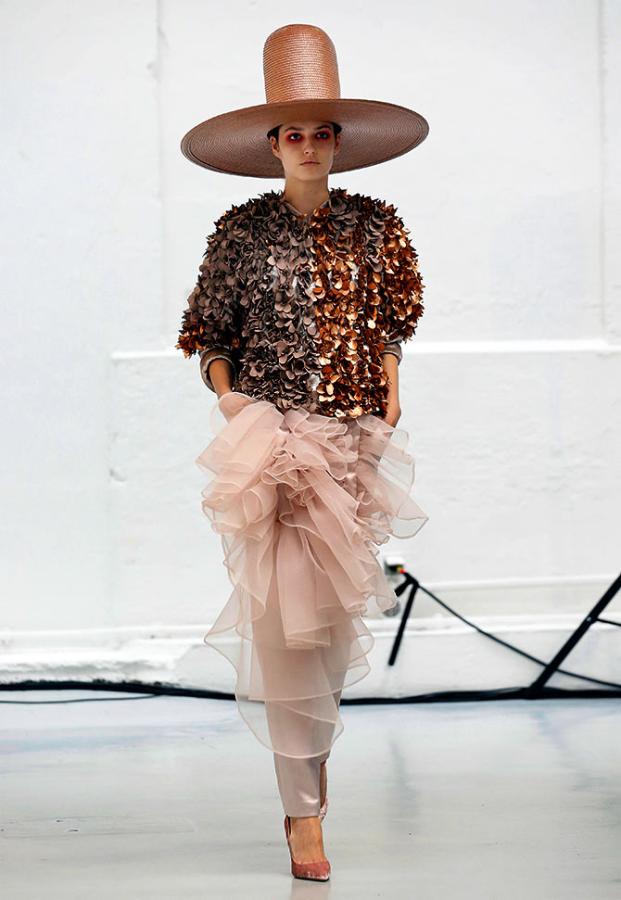 This jacket with small leather flowers could be easily mistaken for a fur jacket.
The designer wanted to draw the audience's attention to the contrasting work on the jacket -- metallic pink flowers on one side and matte grey ones on the other.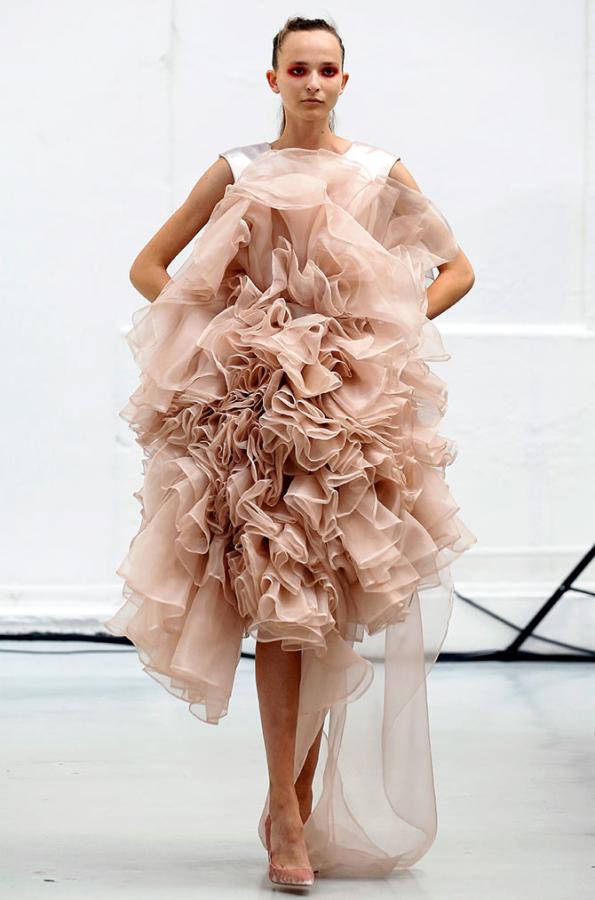 This model looks like a cloud of peach in this s

wirl of dense silk ruffles.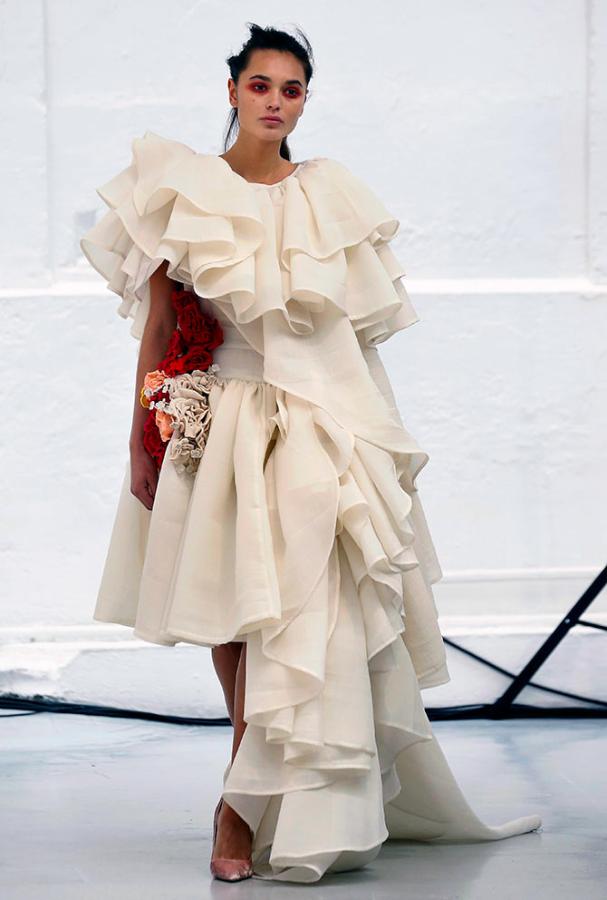 A model all ruffled up in a glamorous asymmetrical white dress.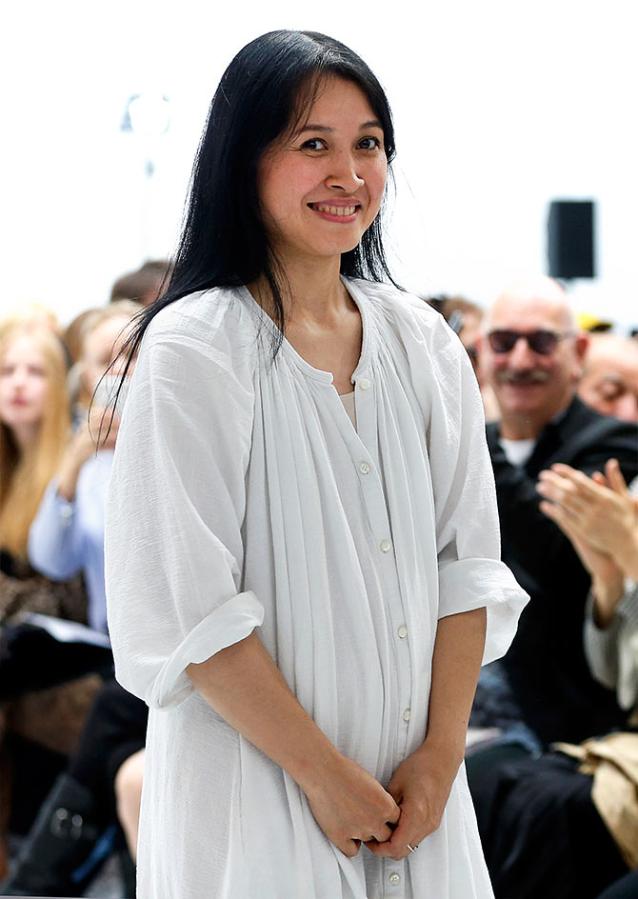 The Dutch-Vietnamese designer is all smiles at the end of the show.