Mary J Blige and Olivia Wilde wore diamonds by Ketan and Jatin Chokshi to the Academy Awards.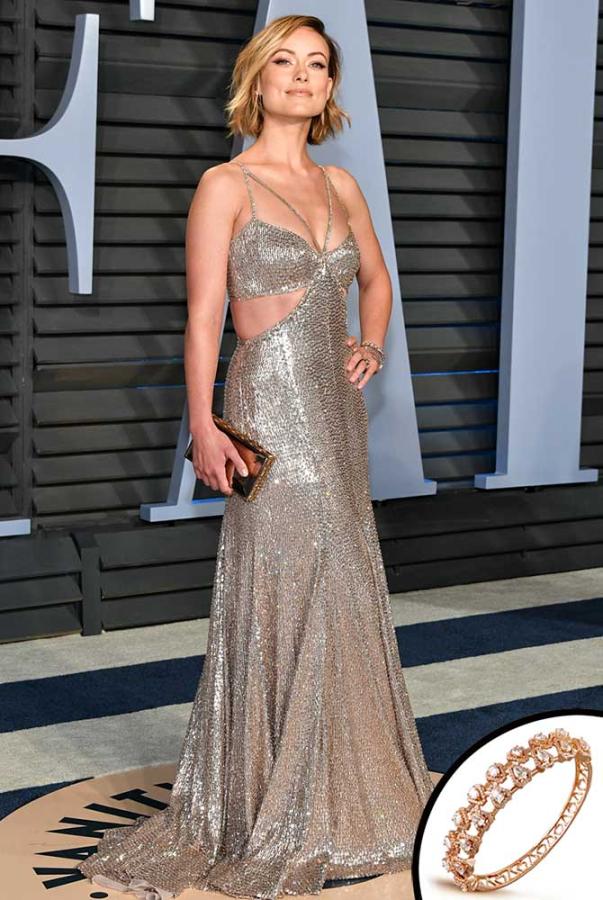 That there would be no Nirav Modi jewels at the Oscars was expected. But Indian diamonds still made an appearance at Hollywood's biggest night.
Actress and singer Mary J Blige and Olivia Wilde wore jewellery by Narayan Jewellers, which is co-owned by Ketan and Jatin Chokshi.
Blige, who made history as the first person to receive a double nomination for Original Song and Best Supporting actress at the Oscars, wore yellow rose and white gold earrings by Narayan Jewellers for her performance at the Oscars. She repeated the earrings at the Vanity Fair Oscar party.
Actress Olivia Wilde also wore diamonds by the same brand, teaming her silver gown with an intricately designed bracelet for the Vanity Fair bash.
The pieces worn by both stars were 'set in rare and responsibly sourced Forevermark Diamonds' the jewellers said.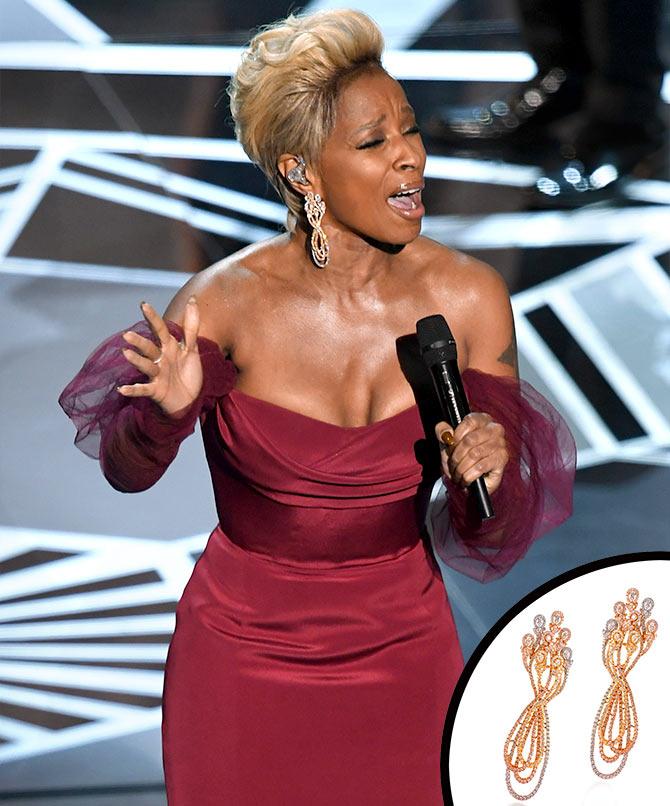 Mary J Blige's Oscar performance.
Photograph: Kevin Winter/Getty Images.
'It is a very proud moment for us as two of our designs were picked up from the Forevermark suite for Oscars... And with the talented Mary J Blige choosing it for her Oscars performance and Olivia Wilde wearing it for vanity fair bash, we couldn't have asked for more,' Ketan Chokshi said in a statement.
Ketan and Jatin Chokshi are third generation jewellers who have taken the brand to international red carpets as well as events like the New York Fashion Week.