Don't miss the hottest buzz in the world of fashion and entertainment.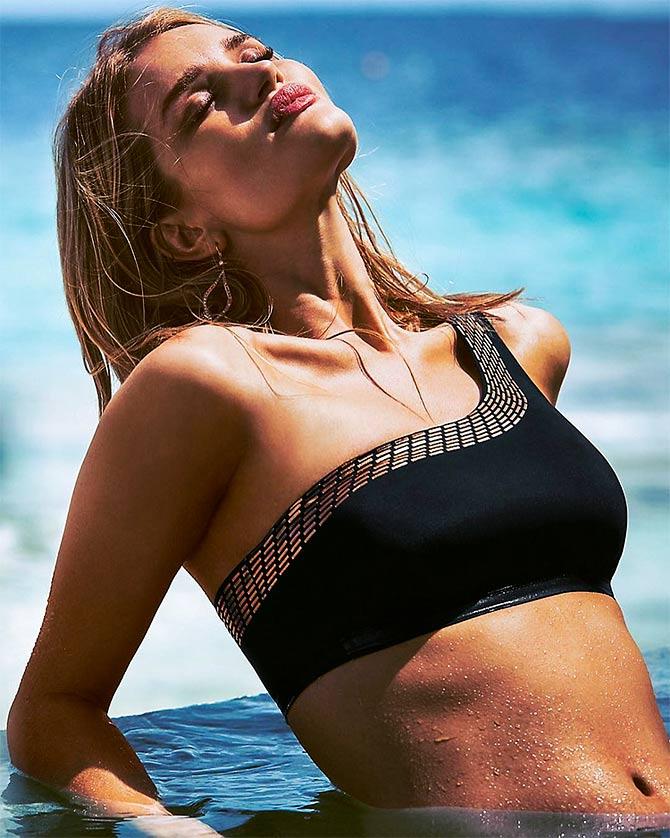 Photograph: Kind courtesy Rosie Huntington-Whiteley/Instagram
A sudden wave of joy has engulfed Rosie Huntington-Whiteley's life as the model and her fiance Jason Statham have been blessed with a baby boy.
The 30-year-old announced the happy news by sharing an adorable photo on Instagram.
She captioned the snap, "Our little man arrived! Jack Oscar Statham -- 8.8lbs on Saturday June 24th."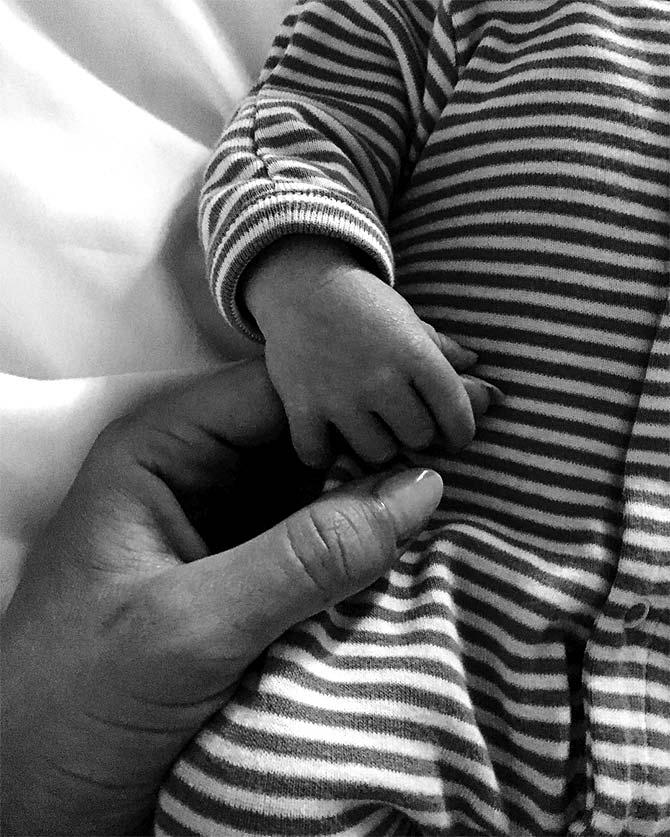 Photograph: Kind courtesy Rosie Huntington-Whiteley/Instagram
The photo shows 4-day-old baby Jack grasping his mom's fingers.
The model broke the news of her pregnancy also on Instagram in February.
"Very happy to share that Jason and I are expecting!! Lots of love Rosie x Photo by @jasonstatham," she captioned the post that revealed the model had a growing baby bump while relaxing on the beach.
Huntington-Whiteley made a few event appearances throughout where her baby bump was on full display.
Rosie embraced her pregnancy, sharing updates on her social media including snaps of her gorgeous baby shower a month ago.
The couple got engaged in January last year.
---
Meet the first Filipina to win Asia's next top model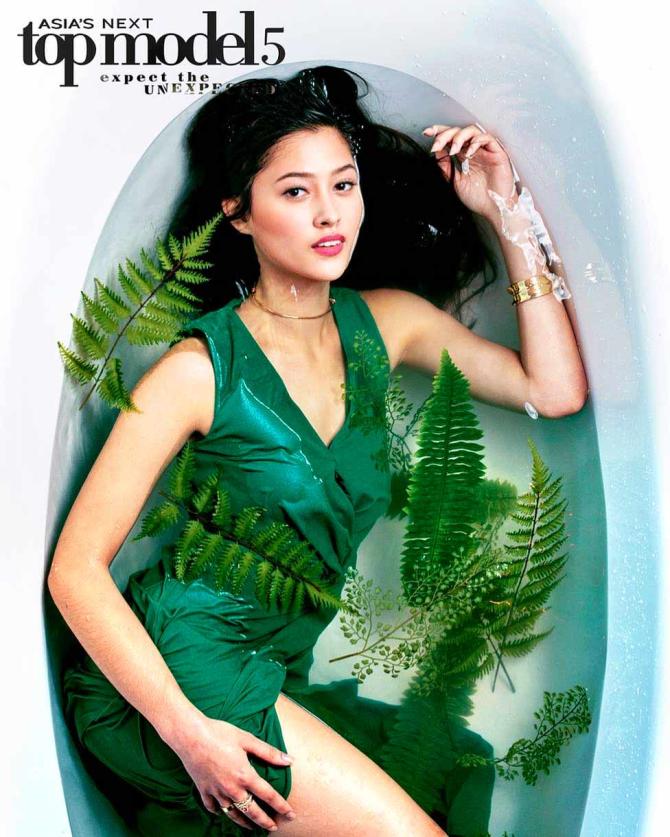 Photograph: Kind courtesy Maureen Wroblewitz/Instagram
Filipina-German model Maureen Wroblewitz trumped everyone to win the fifth season of Asia's Next Top Model. Maureen is the first Filipina to win the show.
Sharing the news on Instagram, the teen beauty wrote a long post about her journey to the top: 'I still can't believe I'm saying this... but I'm Asia's Next Topmodel! It feels like a dream and I don't know when I'll ever realise that all this has happened to me.'
'This has been such a crazy journey but definitely a once-in-a-lifetime experience I'll never forget about.'
'Before I entered the competition, I already doubted myself. I never even thought I would make it into the competition at all. But look at me now! I've learned so many new things. I've learned about different cultures, languages. I've learned about modeling. But I've mostly learned a lot about myself. I am stronger than I thought I was and I really don't give up!'
'I was constantly called 'a pretty face with no skills'. But little did they know, it would just make me come out stronger and better. It became a perfect motivation for me to prove them wrong and to show them that being inexperienced doesn't mean you're a weak model.'
'There were times where I felt like giving up, but I knew that it couldn't be an option. I was the last Filipina standing and a Filipina has never won before. I wanted to win this for my country - the Philippines and I'm so happy to say that I did. This is all for you guys! We won this together'
Way to go Maureen!
---
Rebel Wilson launches plus-size clothing line
Photograph:

Bryan Bedder/Getty Images
Australian actor producer Rebel Wilson has two good reasons to celebrate.
She's clearly excited about the release of her movie Pitch Perfect 2's trailer. But she's also looking forward to the launch of her new clothing line.
Yes, the 37-year old actor announced the news on Instagram. The clothing range will retail under Rebel Wilson X Angels.
'I've had to create my own plays, television roles, and movie projects in order to play the parts I've wanted,' the actor revealed in an interview to InStyle about the collection.
'It's what I've always done as an actress, but I never thought as a teenager that I'd someday have a fashion line.'
---
Khloe, Tristan Thompson's 'effortless' relationship is priceless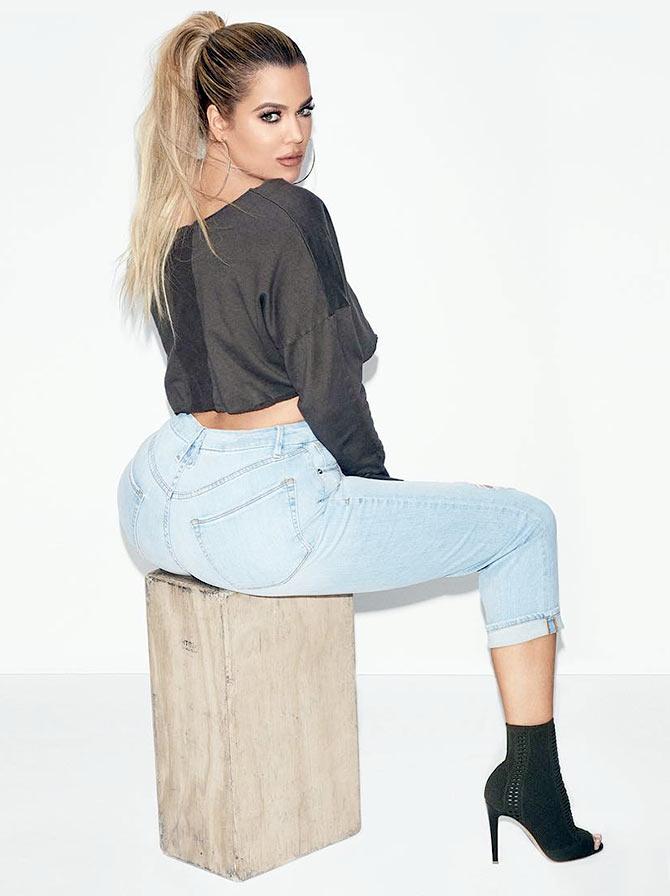 Photograph: Kind courtesy Khloe Kardashian/Instagram
Looks like, Khloe Kardashian's beau Tristan Thompson was able to pass the best friend test and gain BFF Malika Haqq's seal of approval.
During an interview with E! Online at the Famously Single season 2 promotion, Haqq gushed over her BFF's romance with the 6'10" NBA player.
The 34-year-old reality noted, "I am so happy for Khloe and Tristan. They're a match. They're great friends. Their relationship is incredibly effortless. It's what you want to be. The sky's the limit to me when it comes to their relationship. They can do anything as long as they stay exactly the way they are right now."
Admitting that she's noticed a big difference in the former 'Kocktails with Khloe' star's current relationship, Haqq added, "Tristan's a very grounded, sound human being that comes from a great family."
"I love his mother, by the way! Sometimes you recognize other people come from similar backgrounds that might work a little more closely to the way you were raised or the way you do things. Morals and boundaries and all those things are really important and I think that they have a lot of the same morals and goals in life. I think that's why their relationship is successful," she continued.
Talking about whether or not she sees marriage in her bestie's future sometime soon, Haqq said, "I won't say what they won't do. I believe that they can do anything, the two of them. I really do."
---
Lakme Fashion announced 24th batch of Gen Next designers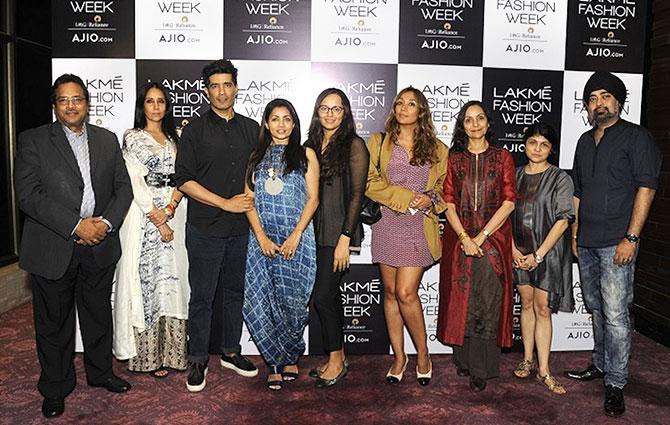 The judges and the new crop of LFW Gen Next designers pose for a photograph.
Photograph: Kind courtesy Lakme Fashion Week
These designers have been chosen to showcase their creations at Lakme Fashion Week (LFW) Winter/Festive 2017.
The Gen Next Designers for Winter/Festive 2017 are- Akshat Bansal, Deepak Pathak, Sumiran Kabir Sharma, Shenali Sema N' Rinzin Lama, Saaksha Parekh and Kinnari Kamat
The Gen Next Designer Programme at Lakme Fashion Week, which is known for introducing some of the industry's most renowned designers like Rahul Mishra, Nachiket Barve, Masaba Gupta, Kallol Dutta and Aneeth Arora, among others, is now gearing up to groom its 24th batch of five promising designers.
The winners have been handpicked by the prestigious LFW Advisory Board, that consists of the creme de la creme of the Indian Fashion Industry, at the Advisory Board Meeting last week. The board members present were Jaspreet Chandok, vice president and head-fashion of IMG Reliance, Purnima Lamba, head of innovations of Lakme, Alka Nishar, owner of Aza, fashion columnist Namrata Zakaria, Manish Malhotra, Anamika Khanna, Sangita Kathiwada, owner and creative director of Melange, Dr Darlie Koshy, director at Ahmedabad National Institute of Design and Mehernaz Dhondy, editor of Grazia India.
Announcing this batch Gen Next designers, Purnima Lamba, head of innovations, Lakme said "Lakme Fashion Week has always believed in promoting and encouraging designers who have the potential to be the future of fashion. Just like our past seasons, this season will also see a host of Gen Next designers showcasing their pathbreaking designs on the runway."
Talking about the Gen Next programme, Jaspreet Chandok, vice-president and head- fashion, IMG Reliance said, "Lakme Fashion Week Gen Next has become one of the leading platforms for discovering design talent in the country. We aim to not just recognize talent, but also hone it through a mentorship and guidance programme. The five designers shortlisted this season have been handpicked keeping in mind their potential to go on and create designs that will stun the world in the near future."
---