The 23-year-old winner is on her way to becoming a dental surgeon and is extremely fond of cats.
Imagine having this beauty peering at your teeth?

Iris Mittenaere from France was crowned Miss Universe at the 65th edition of the pageant in Manila, the Philippines.
Iris, a Parisian, is studying for a degree in dental surgery. She beat lasses from 86 nations to win the title.
India's Roshmitha Harimurthy, sadly, didn't advance to the Top 13.
Roshmitha wasn't the only India connection at Miss Universe 2016. Sushmita Sen, who won the Miss Universe title in 1994, was one of the judges.
Ten facts about Miss Universe 2016 Iris Mittenaere.
1. She beat Miss Haiti and Miss Colombia to win the crown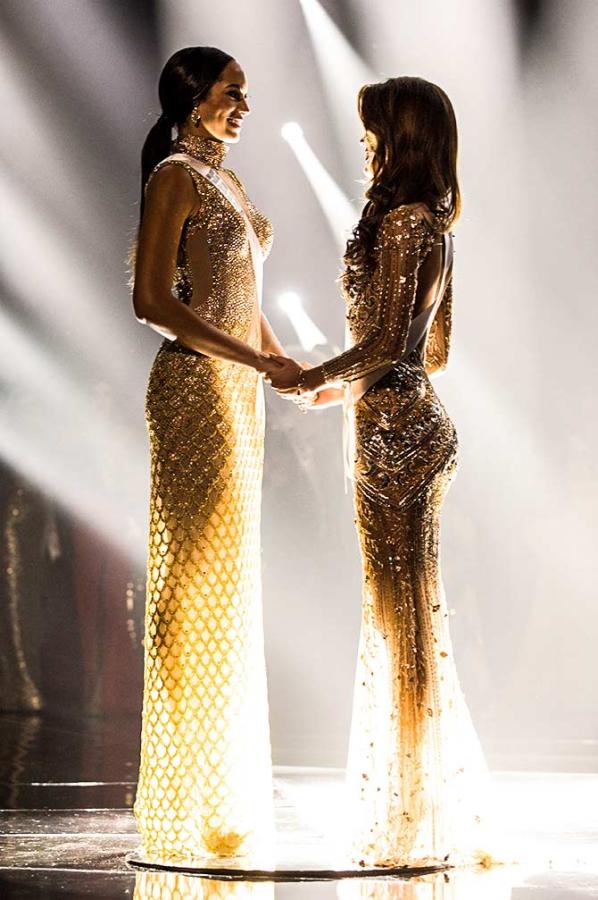 IMAGE: Finalists Raquel Pelissier, Miss Universe Haiti 2016 and Iris Mittenaere, Miss Universe France 2016 anxiously await to see who will be crowned Miss Universe.

Miss Haiti Raquel Pelissier was named first runner up and Colombia's Andrea Tovar became second runner up. Iris is the 65th Miss Universe to wear the coveted crown. Iris is the only European contestant in the Top 13.

Photograph: Alex Mertz/The Miss Universe Organization
2. She's only the second Miss Universe from France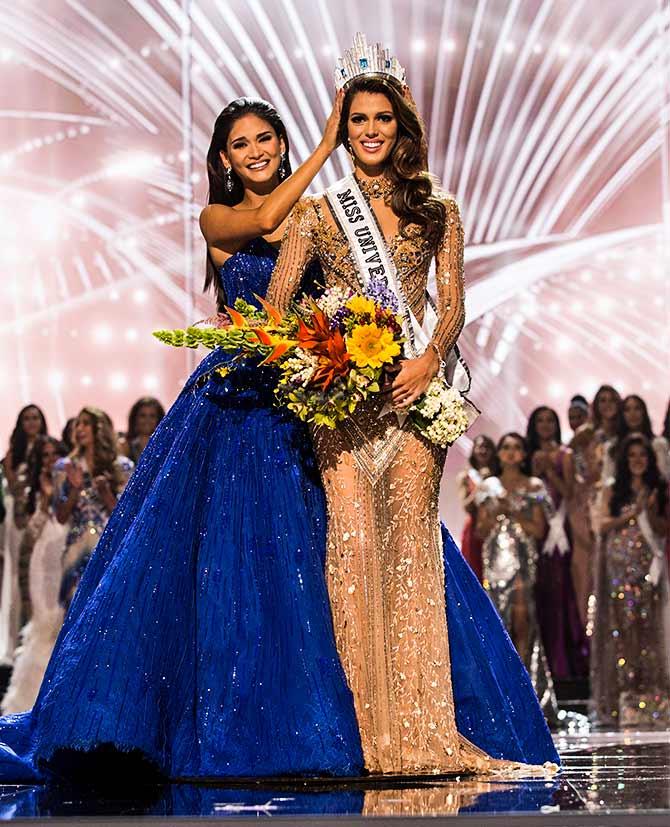 IMAGE: Miss Universe 2015, Pia Wurtzbach (of the Philippines) crowns Iris as the new Miss Universe.
Iris is the second Miss Universe from France after 63 years. The first Miss Universe from France was Christiane Martel in 1953.

Photograph: Alex Mertz/The Miss Universe Organization
3. She was born in Lille, a town to the north of France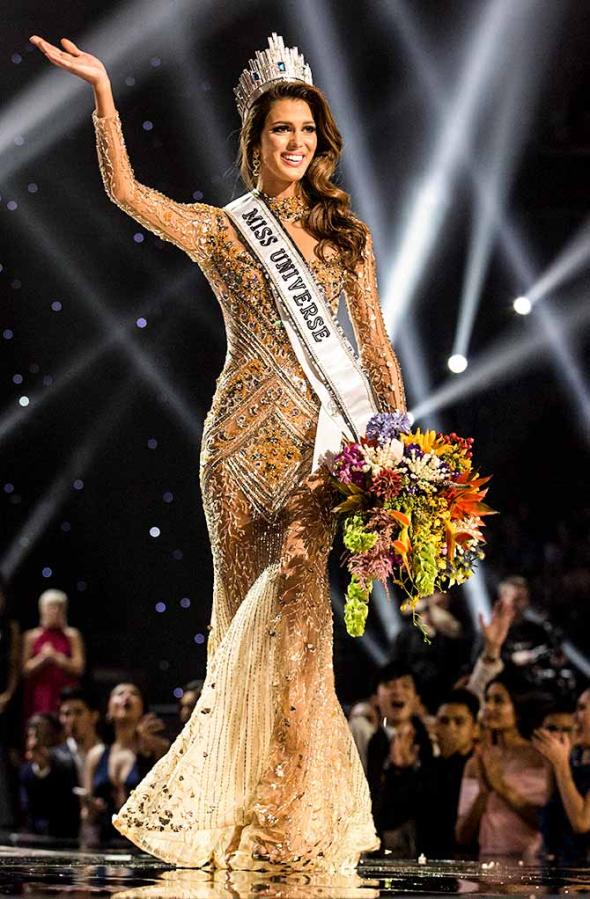 IMAGE: Lille is a Flemish town in French Flanders and the birthplace of notables like late French president Charles de Gaulle and microbiologist Louis Pasteur. Iris will move to New York City after her win. Not many know that her name is pronounced as 'ih-ris' and not 'ay-ris'.

Photograph: Tom Starkweather/The Miss Universe Organization
4. She loves adventure sports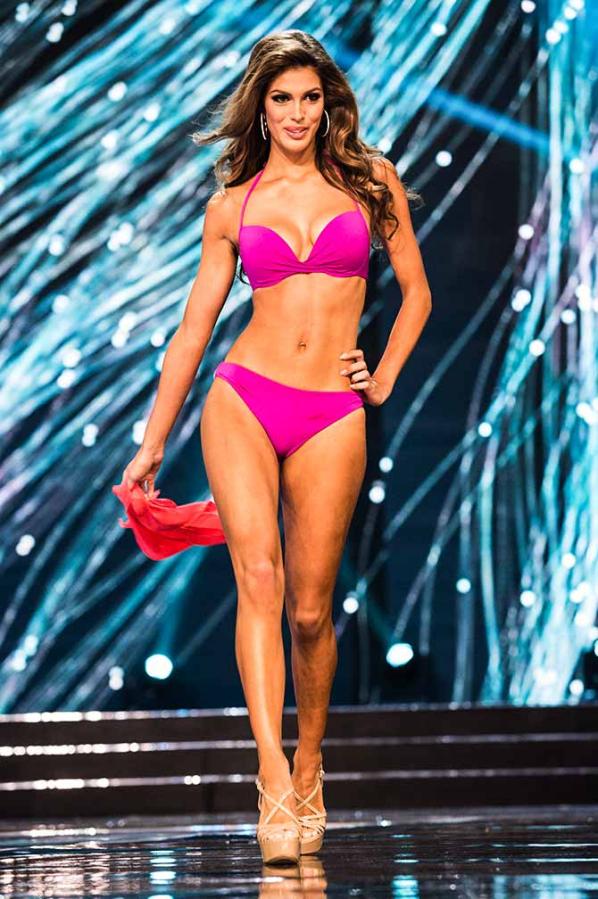 IMAGE: Probably that's the secret behind her fabulous figure! Iris enjoys scuba diving and has tried parachuting!

Photograph: Alex Mertz/The Miss Universe Organization
5. Iris has been studying dental surgery for the last five years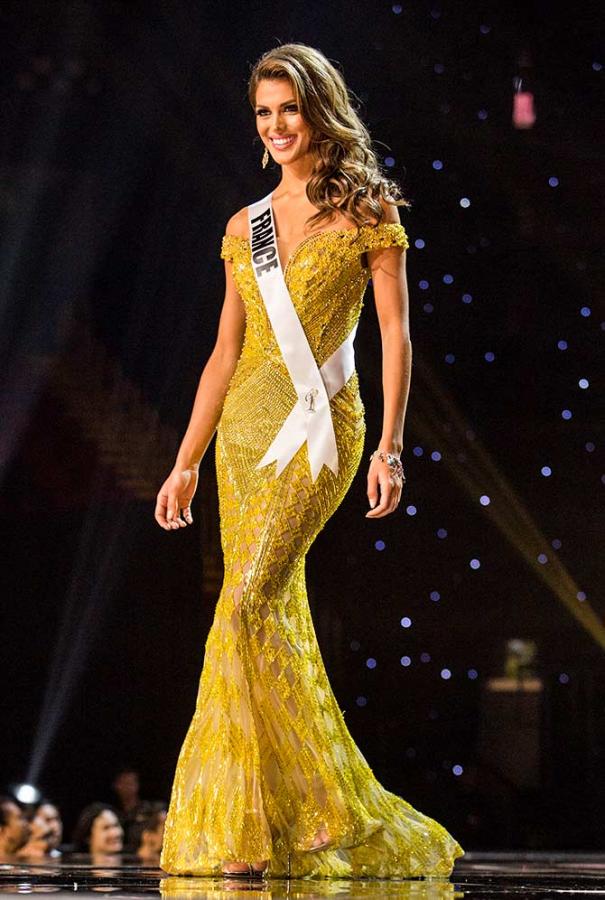 IMAGE: She plans to use her Miss Universe platform to advocate for dental and oral hygiene. Nice idea, Iris!

Photograph: Tom Starkweather/The Miss Universe Organization
6. She describes herself as funny and caring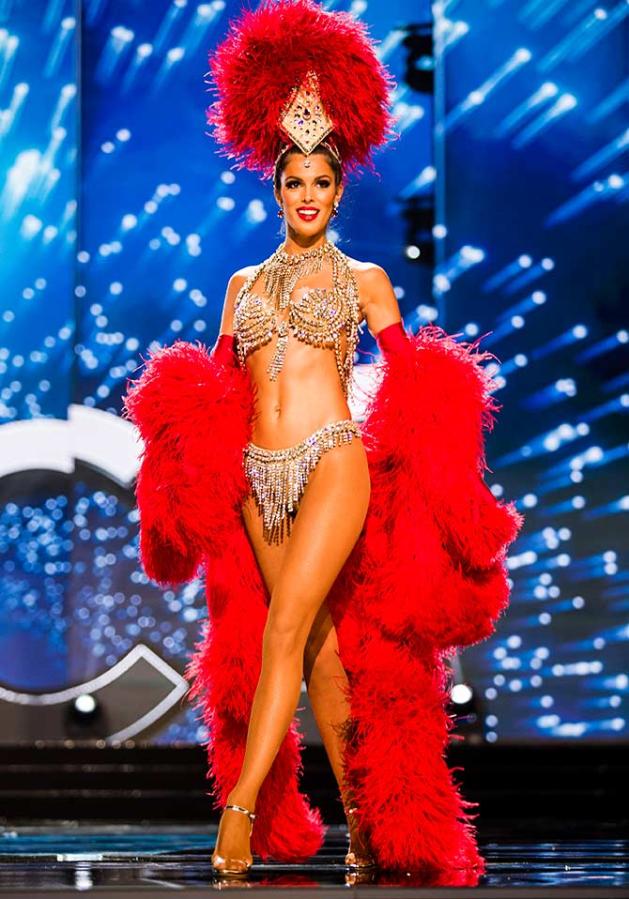 IMAGE: Fun she is, considering she opted to come on stage

as a Moulin Rouge can-can dancer for the

national costume segment :) We like!



Photograph: Alex Mertz/The Miss Universe Organisation
7. This Parisian has travelled the world, loves to sing and cook French cuisine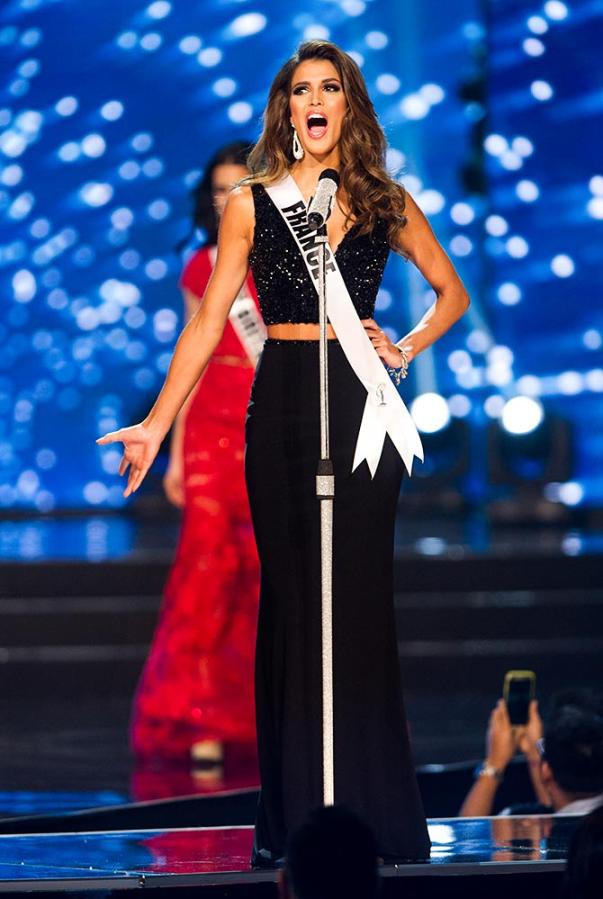 IMAGE: Iris, seen above during the talent round, says there was a time when she dreamed of becoming a singer and a dancer.

Photograph: Anthony Yu/The Miss Universe Organization
8. She enjoys making people happy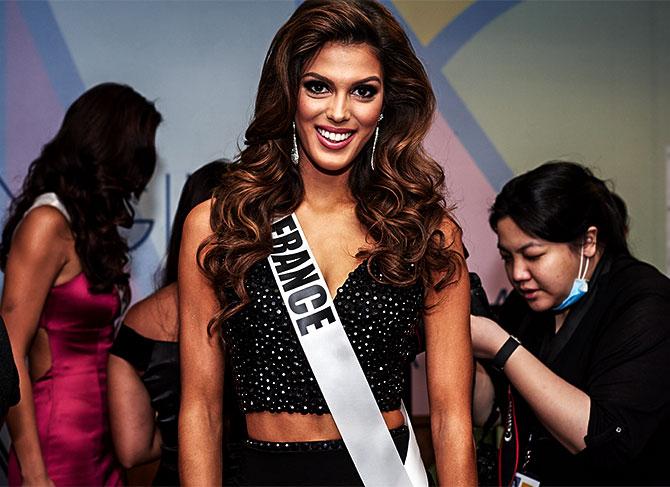 IMAGE: Iris is an advocate of girls' education and has raised funds for various charitable initiatives.

Photograph:
Benjamin Askinas/The Miss Universe Organization
9. Okay, she prefers the beach
IMAGE: In an interview, which aired live on the Miss Universe Facebook page, Iris was asked if she was a beach or mountain person. The lady says she likes the beach. She added that between cake and ice cream, she would choose the latter because 'ice cream is good on the beach'.

Photograph: Benjamin Askinas/The Miss Universe Organization
10. Iris loves cats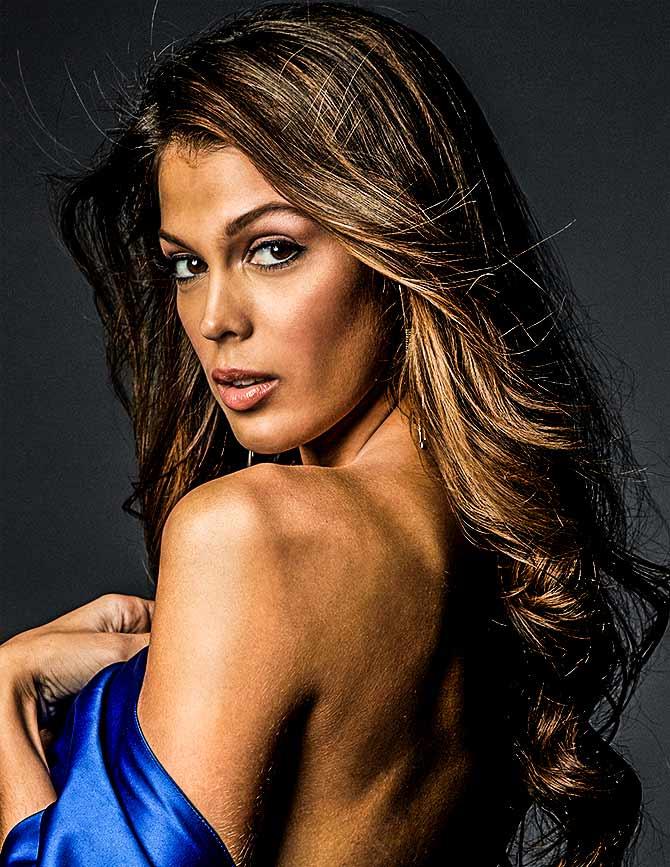 IMAGE: Iris also picked cats over dogs. She has two cats.

Photograph: Miss Universe Organization